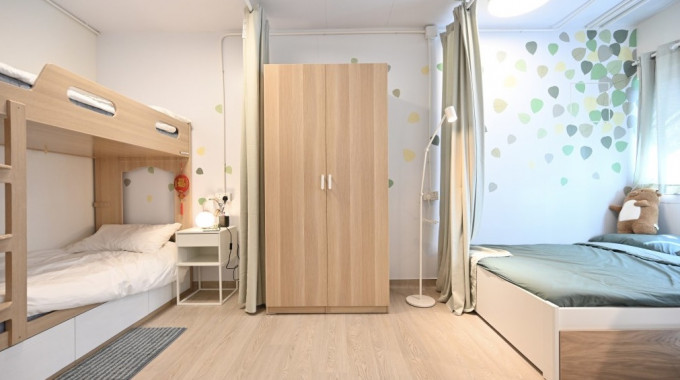 Public called upon by govt to support Light Public Housing project
Government officials called on public support for the light public housing (LPH) project amid residents objecting to the construction of the units at Kai Tak, saying the land used for the construction would be returned on the due date.
On January 30, the government announced a total of eight sites for the construction of LPH units, responding to the plan to build 30,000 LPH flats in five years to shorten the waiting time of residents for public housing.

However, some 20 residents protested in front of the government's headquarters today against the selection of Kai Tak's Olympic Avenue as one of the eight sites, saying the government failed to consult Kai Tak residents before the decision.

"It is a blunder for the government to choose a place which was supposed to be planned for building core business districts," said a resident.

In a press briefing on Tuesday, Chief Secretary for Administration Eric Chan Kwok-ki said the government has reiterated that the places used for LPH would only be occupied for five years and returned for originally planned purposes.

"The underprivileged are in urgent need of public housing, and the 30,000 LPH flats provided by the eight sites will accommodate 100,000 people to solve their housing problem," he noted.

The construction project will bring social benefits which cannot be measured in money and help the development of children who live in poor environments, he said.

"Hong Kong, as an advanced and international city, is taking steps to tackle the housing problem to bring convenience to the society, and we appeal for understanding and support from the public, " Chan added.

The project to build LPH flats in Kai Tak will not affect the vision of transforming the area into a commercial zone, said Secretary for Housing Winnie Ho Wing-yin.

She added the capacity of the public transportation in the area will also be adequate to cope with the new population which may be brought by LPH units.