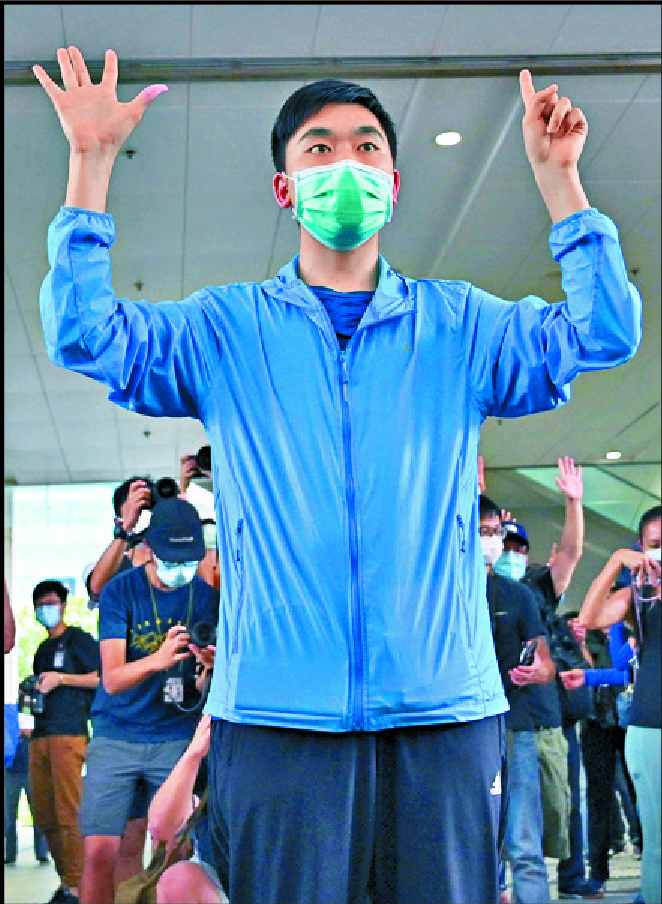 Protester 'too political'
A magistrate decided yesterday to remand a student protester in custody for violating the social gathering rule as he neglected his studies and only focused on politics.
Normally offenders are only fined for breaking social gathering rules.

Li Kwok-wing, 19, known as "lunch brother" due to his frequent appearances at lunchtime rallies, earlier pleaded guilty to participating in a prohibited group gathering and violating the prevention and control of disease ordinance at Central's IFC mall last April 28.

Li's lawyer yesterday hoped the court could allow Li to pay a fine as punishment but Eastern court magistrate Andrew Mok Tze-chung disagreed.

Mok said the maximum penalty for breaking the group gathering rule is six months in prison.

He added that the seriousness of the case was Li, as a student, had "neglected his studies and only paid attention to politics."

"[Li] ignored anti-epidemic rules and neglected the ban on participating in a group gathering," Mok said.

He asked for more assessment reports on detention center order, rehabilitation center order and training center order as well as another round of probation and community service order reports before the sentencing scheduled for December 16.