Investigation report connected the alliance to foreign organisations that promoted Hong Kong independence and called for sanctions on China.
Hong Kong prosecutors have cited links between a now-defunct alliance which used to organise the city's annual Tiananmen Square vigil and six unspecified groups in accusing it of acting as a "foreign agent".

The defence, however, argued that the redaction of some probe materials would affect group members' right to receive a fair trial.

"It will not just affect cross-examination on the spot, but also our own investigation out of the trial itself …. [including] whether we can still have a fair trial without full disclosure to prove that the notice [to provide information] is legal," Chow Hang-tung, former vice-chair of the Hong Kong Alliance in Support of Patriotic Democratic Movements of China, told the court.

Chow, a barrister by profession who defended herself as well as two former standing committee members of the disbanded alliance, Tsui Hon-kwong and Tang Ngok-kwan, appeared at West Kowloon Court on Tuesday.

Article 43 of the Beijing-imposed national security law empowers the police chief to require a foreign agent to provide information on activities concerning Hong Kong.

They previously pleaded not guilty of breaching an implementation rule of the national security law.

The trio argued they had no obligation to cooperate as their Hong Kong-based alliance was not a foreign agent, but the magistrate in August ruled that the prosecution did not need to prove whether an organisation or person was a foreign agent before serving them with a notice requiring them to provide information.

Citing an investigation report prepared by national security police, prosecutor Anthony Chau Tin-hang told Tuesday's trial that the alliance was connected to six unspecified organisations and one individual.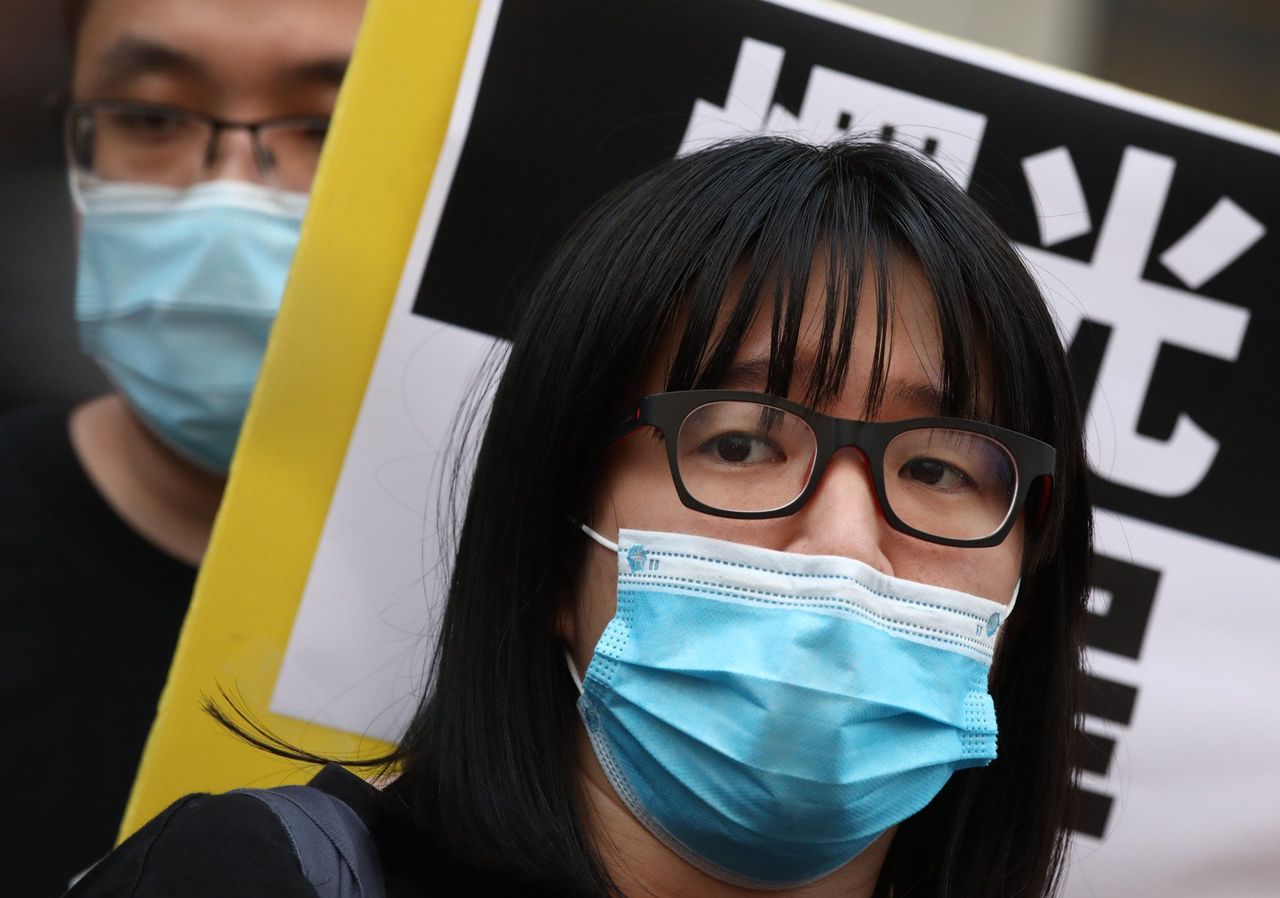 Chow Hang-tung.

Among them were foreign organisations that promoted Hong Kong independence and called for sanctions on China, he added.

Chau stopped short of providing more details, citing a public interest immunity order granted previously, which allowed the prosecution to refrain from disclosing part of the "sensitive and confidential" information to the defence.

But Chow on Tuesday demanded fuller access to undisclosed details, including evidence to support police accusations that the alliance was a foreign agent. She argued she could not receive a fair trial as part of the prosecution's evidence was "heavily redacted".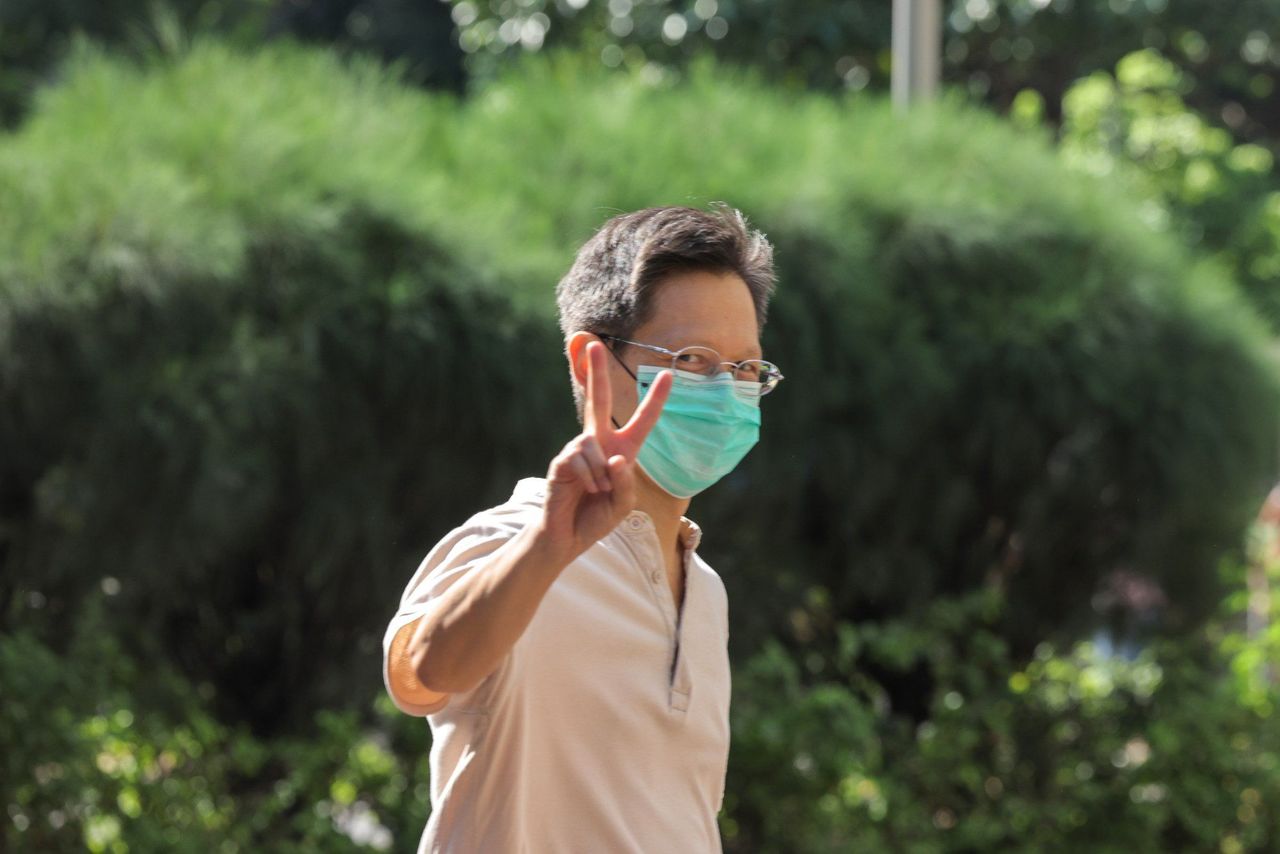 Tang Ngok-kwan arrives at West Kowloon Court on Tuesday.

She said the handling of evidence prompted her to question the legality of the

notice for a request for information, such as whether it was reasonably and legally produced based on the police accusation that the alliance was a foreign agent.

Testifying as a prosecution witness, Hung Ngan, an acting superintendent of the police unit responsible for the investigation, said he stamped and issued the written notice to the seven directors of the alliance after seeking legal advice and approval from the police chief and security minister.

He said there were "sufficient grounds" to issue the notice after looking at his colleagues' investigation report.

Principal Magistrate Peter Law Tak-chuen said that despite the order, the prosecution should state the grounds of the accusation, including whether those organisations had been providing funds to the alliance or organising press conferences.

The hearing was adjourned until Thursday as the prosecution requested time to review whether to undo some of the redaction in the police investigation report.

The trio face up to six months in jail and a HK$100,000 (US$12,744) fine if convicted. The two remaining defendants, Chan To-wai and Simon Leung Kam-wai, a former standing committee member of the alliance, previously pleaded guilty and served a three-month sentence.

Chow, together with alliance chairman Lee Cheuk-yan and vice-chairman Albert Ho, were separately charged with inciting subversion of state power under the national security law.