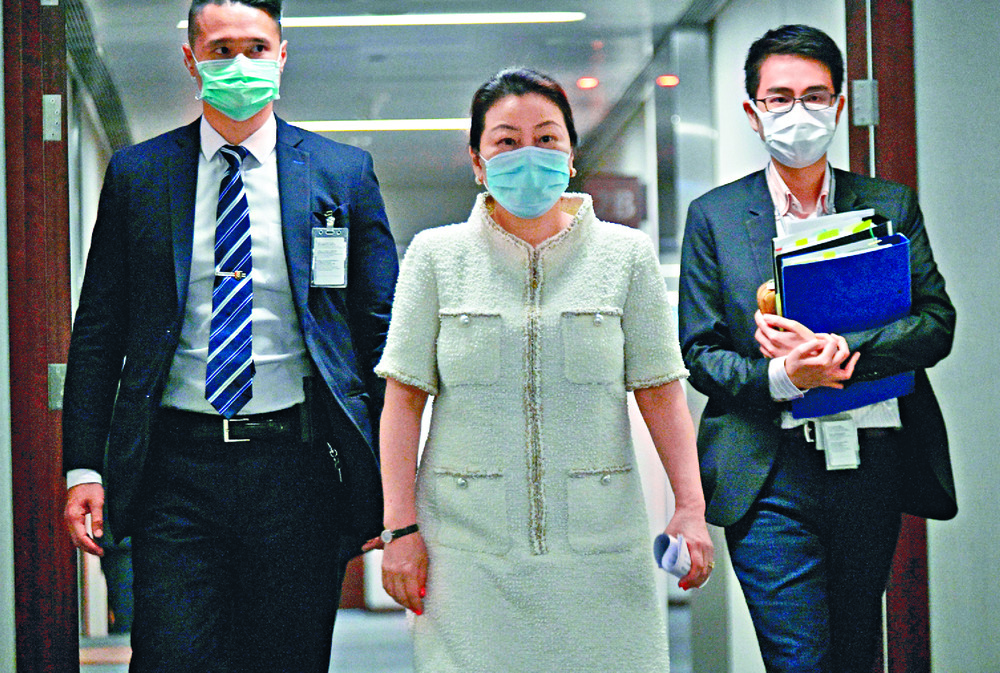 Prosecutors all set to be senior counsels
The green light has been given for solicitors in the Department of Justice to be appointed senior counsels.
The Legislative Council yesterday passed an amendment bill breaking the tradition that only barristers could take silk and become senior counsels.

However, even after solicitors at the department have become senior counsels, they can keep the title only as long as they stay in the department. Once they quit, they will no longer retain the title.

Speaking in Legco, Secretary for Justice Teresa Cheng Yeuk-wah said the purpose of the amendment is to allow solicitors in the department to have an equal opportunity to be recognized by the legal sector for their outstanding performance.

"This amendment is in the public interest and in line with the international trend to remove unnecessary thresholds," she said.

Unlike other private practitioners, solicitors and barristers working at the department do similar work, Cheng said.

"Many legal officers who are not barristers are also required to argue cases in courts, including the court of final appeal," she said.

Cheng also dismissed opinions that the amendment has provided an easy way for government legal officers to be appointed senior counsels.

She said the amendment did not change how senior counsels are selected by the Chief Justice of the Court of Final Appeal.

But Cheng said legal officers who have become senior counsels will not keep the title after they leave the department.

This is to avoid interfering with the professional division of barristers and solicitors in the private market, she said.

Lawmaker Holden Chow Ho-ding, from the Democratic Alliance for the Betterment and Progress of Hong Kong, said many legal officers at the department are solicitors with professional knowledge and years of experience.

Chow, who is also a solicitor, said the amendment was a fair arrangement that can help the department retain talent.

He took issue with a Bar Association statement that said such an amendment would demean barristers, saying such a claim was seriously playing down the significance of solicitors.

Another DAB lawmaker and solicitor, Horace Cheung Kwok-kwan, said solicitors at the department are qualified to be appointed as senior counsels as they would do the same job as their barrister colleagues.

Many people, he said, did not know the real difference between solicitors and barristers, and had the misconception that barristers represent a more advanced professional stage than solicitors.

Cheung said barristers and solicitors only choose different professional directions and have equal ability.