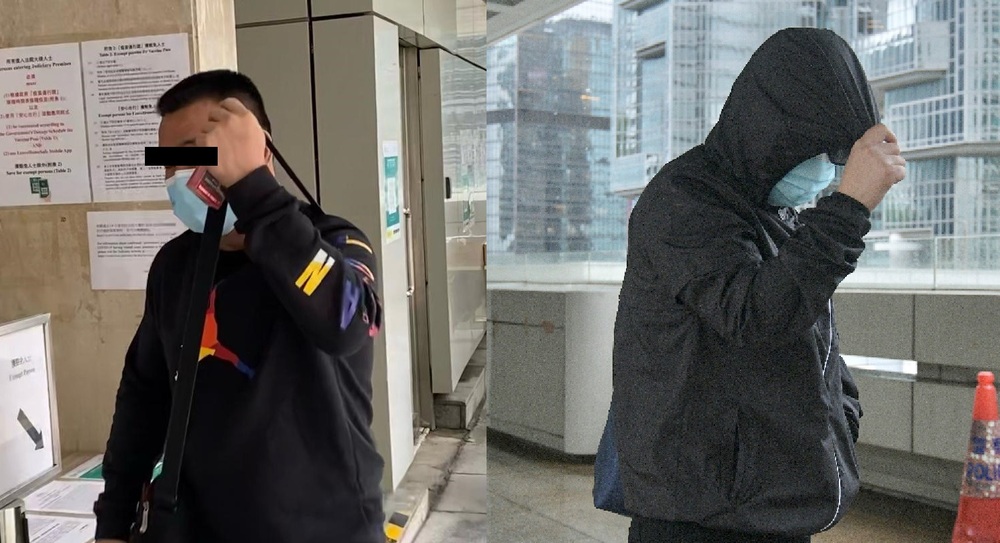 Prosecutor praised although couple accused of raping Filipina helper walks free
A couple walked free on Friday after a jury acquitted them of all charges related to the raping of a Filipina domestic helper, while the judge praised the prosecutor's performance throughout the trial and noted the final ruling was based purely on evidence.
The husband, Chan Chim-tak, 48, was charged with rape and attempted rape against the helper "X" in a flat in Hung Fuk Estate, Yuen Long, on January 21, 2018. Meanwhile, the 36-year-old wife, Lai Chi-san, was charged with indecent assault, assisting and abetting Chan in raping X.

The couple appeared before judge Alex Lee Wan-tang and a jury of four men and three women in the High Court on Friday. They had earlier pleaded not guilty to all charges.

After about four hours of deliberations, all seven jurors acquitted the couple of all charges, and Lai burst into tears after hearing the final judgment.

Lee then praised the prosecutor's performances, which were of great help to the court, but said the unfavorable ruling was made based solely on the evidence submitted to the court.

When making the closing statement, the lawyer representing Lai was enraged by Chan for being unprepared for the trial. Still, the lawyer noted that Chan insisted the sex with X was only a HK$150 deal, and he remained "undefeated" during cross-examinations.

The lawyer continued the couple expressed their sincere emotions in recorded police meetings and, unlike the helper, gave the same version of the story – Chan had sex with the helper when Lai was taking a shower and was busted by Lai as she left the bathroom.

Lai divorced Chan three days later. She now works at a cha chaan teng and lives in a partition flat, the lawyer said and stressed Lai was the true victim of this case. The lawyer added Lai wouldn't be living such a "pathetic life" if she was indeed onboard this rape.

Another lawyer representing Chan said X didn't resist when being dragged to the master bedroom by a weak woman like Lai. The lawyer also said X exaggerated her testimony when accusing Chan raped her in front of his sleeping baby.

The court earlier heard that X is married and has children. She arrived in Hong Kong in November 2017 and had been taking care of the couple's eight-year-old daughter and baby boy, aged one-and-a-half.

X testified that Lai told her, "Sir like you, pay money (sic)," and brought her to the master bedroom, where she was raped by Chan. X continued that when she sought help from Lai, Lai responded, "okay," and Chan also said Lai was okay with their sex.

X added Lai had been talking to Chan during the raping and the baby was in a deep slumber in the same room.