NGO founder warns changes will narrow space for public participation, prevent 'social consensus' on city's future development.
Authorities could amend Hong Kong's overlapping planning rules to boost land supply while limiting input from residents at project hearings, and barring parties "without legal interest" from raising concerns against clearances.

Land reclamation could also be launched without planning or waiting for funding approval, according to a paper submitted to the Legislative Council by the Development Bureau on Wednesday.

The set of proposals will be discussed by Legco's development panel next Tuesday.

Under current procedures, authorities may take at least six years to transform a plot into a "spade-ready" site for residential use. But the proposed amendments to laws related to town planning, reclamation and roadworks could shorten that by 24 to 30 months.

The legal changes featured in Chief Executive Carrie Lam Cheng Yuet-ngor's policy address last October as part of measures to boost Hong Kong's land supply.

One amendment would limit the participation of residents at public hearings to focus on key matters and avoid "repeated" opinions, further compressing the whole town-planning process from 17 months to nine.

Other possible procedural changes included merging different rounds of receiving views into one session, with only individuals invited by the Town Planning Board members eligible to attend hearings.

Beginning with the publication of a draft plan, the current system gives residents two months to submit their views, which are then publicised for another three weeks to allow other parties to give comments. After that, a public hearing on submissions and plan amendments is held, followed by another session if necessary.

Dr Lawrence Poon Wing-cheung, a Town Planning Board member, said he supported the proposed amendments, adding the public could still express their views in written submissions.

"We used to have different stakeholders share the same opinion in hearings, including residents and district councillors from different political parties," he said. "Those views are often repeated but will still take days for us to hear."

Poon said the board respected different opinions but he agreed that the hearings should be more focused on key issues.

But Lawmaker Edward Lau Kwok-fan raised concerns about the criteria for choosing an individual to attend a hearing and said any potential changes would need careful consideration.

"The public presenting their views directly to the board in person is an important part of the town planning process, and a manifestation of public participation," he said, adding an "objective criteria" should be listed.

The Development Bureau also suggested that any identical objections raised and dealt with by other statutory avenues could be considered as already closed.

But a bureau spokesman said the latter proposal was an "initial idea" that might not be feasible as it would require different departments to cross-check the submissions, creating additional work.

The present system also allows environmental groups to apply for a site to be rezoned as a green belt, to raise awareness of the area's ecological value. The measure can also be used to halt development, but applications are mostly rejected by the board.

But the bureau has recommended limiting the eligible applicants for the procedures to landowners, relevant public officers or government bodies.

In the case of land resumption, parties who are not owners or occupants would be unable to raise objections and their views would be considered invalid.

Different land-reclamation procedures could also be allowed to proceed simultaneously to reduce the process by at least nine months.

At present, a project only starts after a land-use plan of the proposed reclaimed site is drafted.

However, an amended Lands Resumption Ordinance would allow authorities to start land resumption and pay any necessary compensation without waiting for Legco to approve project funding.

The bureau spokesman explained that most projects were announced earlier by the government, and said he believed lawmakers would rarely object to the funding.

Following discussions with Legco, a draft bill could be introduced within the year.

If passed, the streamlined procedures could lead to Lantau Tomorrow Vision, an ambitious plan to create a new metropolis on man-made islands in waters off Lantau Island, being completed a year early, with the first batch of people set to move there in 2033.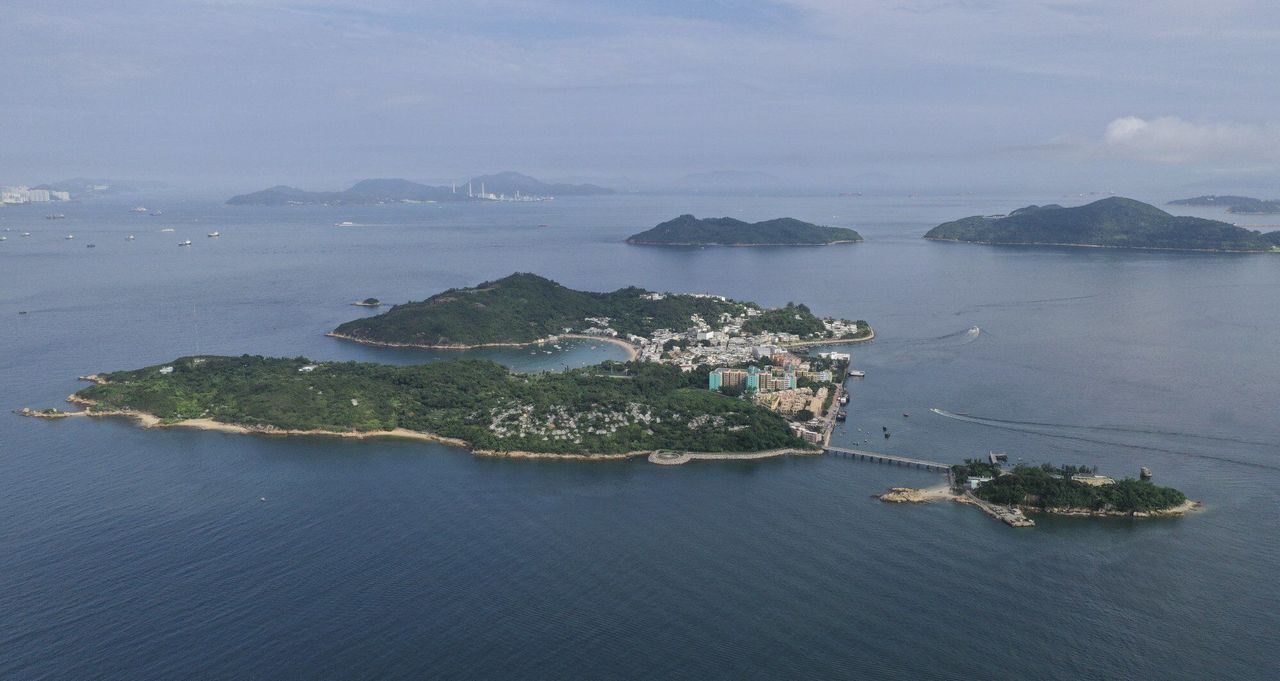 Artificial islands for the Lantau Tomorrow Vision will be built near Peng Chau (middle) and Sunshine Island (back left).

But Chan Kim-ching, founder of the Liber Research Community, a local NGO focusing on land and development policies, said the changes would narrow the space for public participation.

"There should be a social consensus on major development of the city. The amendments will fundamentally change this concept," he said.

"The proposal involved significant modifications of six ordinances. It seems like the government just wants to cut the knot without proper consultation," Chan said, adding the changes could make it easier for developers to rezone private lands as they would face fewer objections from the public.

The government also proposed new powers to designate rural sites with high ecological values but no protection due to complex zoning issues as "enforcement areas".

The move would prohibit sites from being used as landfill areas or any other function that could cause environmental damage.