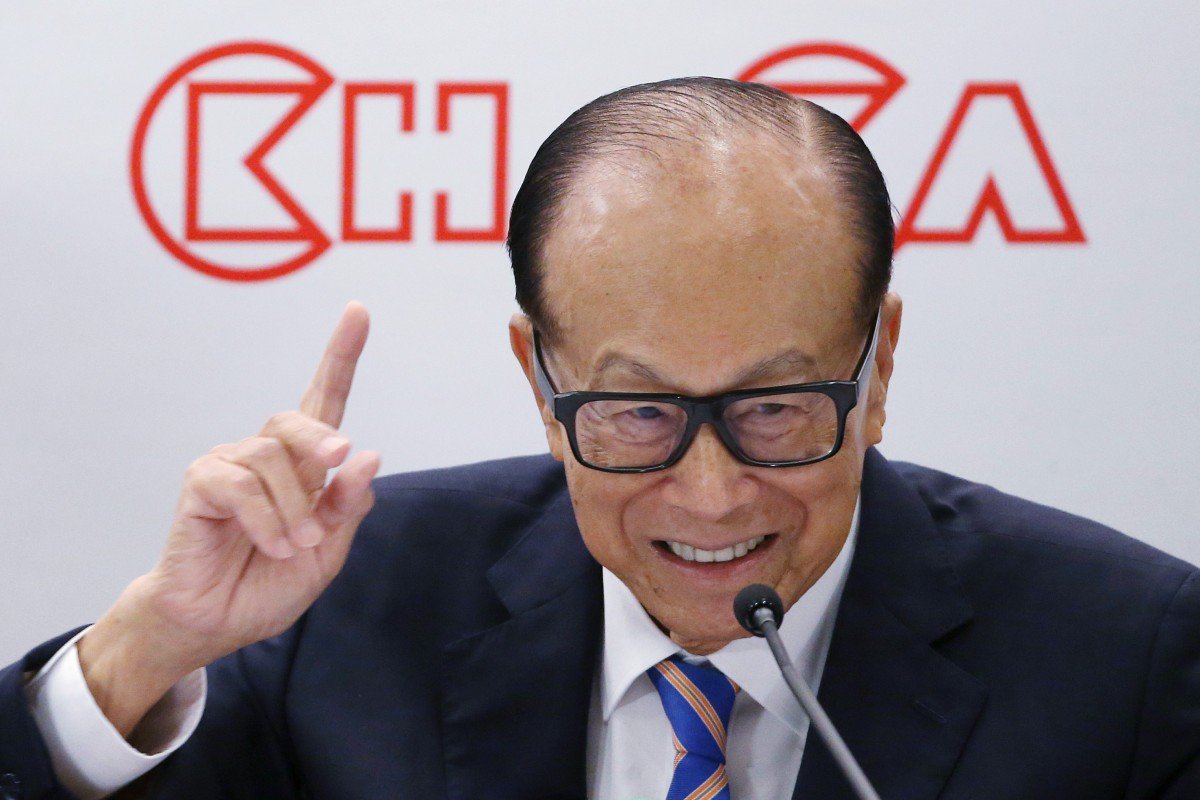 Property tycoons turn down invitation to Beijing's National Day celebration
Li Ka-shing recently angered Beijing when he appealed for Hong Kong government to 'provide a way out' for protesters, which was seen as condoning crime.
Property tycoons Li Ka-shing and Peter Woo Kwong-ching were invited to join a delegation to Beijing for the National Day celebrations but are not going because of private reasons, sources have told the Post. The invitations had come before recent controversies over both men's stances on the anti-government protests in Hong Kong. The delegation, led by Chief Executive Carrie Lam Cheng Yuet-ngor, departed for a three-day trip to the capital on Monday morning to celebrate the 70th anniversary of the founding of the People's Republic of China. A source familiar with the arrangement said Li, senior adviser of CK Hutchison Holdings and CK Asset Holdings, was invited by the Hong Kong government a few months ago. The 91-year-old billionaire decided not to go north, citing his age. However, his elder son Victor Li Tzar-kuoi, chairman of both companies, was in Beijing attending the celebrations, according to CK Asset Holdings. A separate source said Wharf Holdings ex-chairman Woo was also invited to join the delegation, but he chose not to go because of private reasons. As for other tycoons, Lee Shau-kee, founder of Henderson Land Development, was not on the guest list. A spokeswoman said he was not invited, but his elder son and co-chairman of Henderson would joining a separate delegation organised by the Chinese People's Political Consultative Conference for celebrations in Beijing. For the 60th anniversary, in 2009, Li senior, Lee, Cheng Yu-tung, late chairman of New World Development and Macau casino tycoon Stanley Ho Hung-sun did not join the delegation. At the time it was understood some tycoons felt it would be tiring to stand for the whole morning. The delegation comprises more than 240 people including senior officials, award-winning athletes, professionals, university heads, executive councillors and other lawmakers. No pan-democrats were invited to join the official trip, the first snub for the bloc since 2004, when the central government sought reconciliation with its members. The last similar event was in 2009, while in 2014, it was cancelled because of the 79-day Occupy movement. Li Ka-shing recently ruffled Beijing's feathers when he appealed for Hong Kong's government to "provide a way out" for protesters. Two weeks ago, on its official WeChat account, Beijing's political and legal affairs commission seized upon the phrase, saying leniency for those who broke the law was "nothing more than condoning a crime". As for Woo, his family business, Harbour City in Tsim Sha Tsui, was slammed by state-run newspaper Global Times editor Hu Xijin in August for "kowtowing" to protesters by banning police from entering the premises unless a crime was committed. Referring to the notices put up by mall owner Wharf Real Estate Investment, Hu asked in an article posted on Weibo: "Are you trying to turn Harbour City into a lawless land that is subject to the will of the rioters?" Property developers have become a target of state media, which accused them of hoarding land over the years and contributing to the problem of unaffordable housing in Hong Kong. The media claimed the housing crisis was a "root cause" of the anti-government protests. Adrian Cheng, New World Development's executive vice-chairman and grandson of the group's late founder, Cheng Yu-tung, joined the delegation. Members of the Hong Kong delegation attended a National Day reception at the Great Hall of the People on Monday night and are expected to watch the military parade in Beijing on Tuesday morning. They will watch a variety show in the evening and tour an exhibition featuring China's achievements in the past 70 years on Wednesday morning before flying back to Hong Kong.