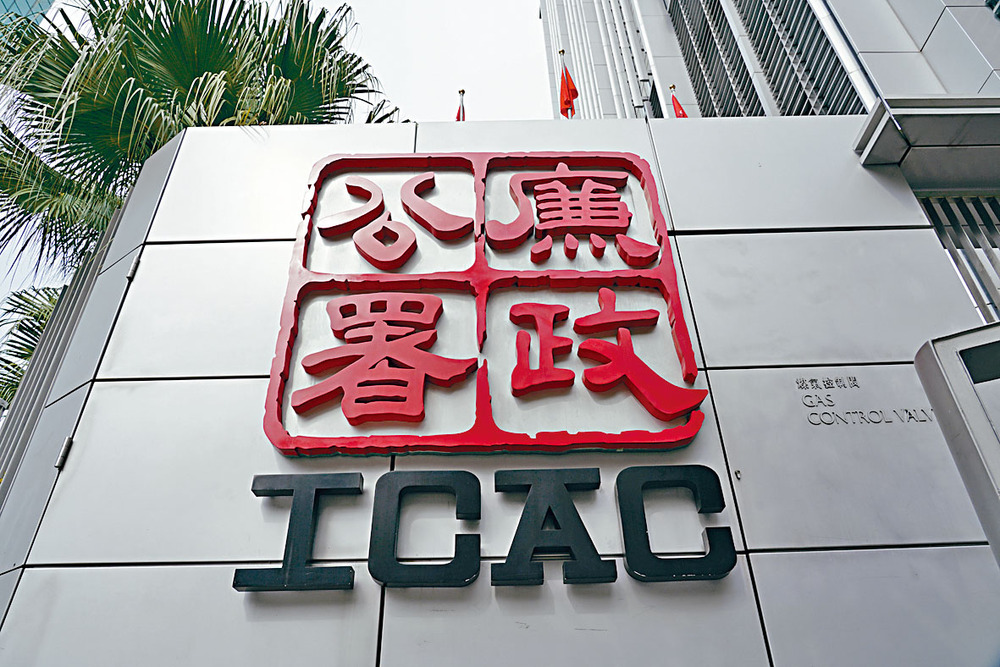 Property agent charged by ICAC with accepting $37,000 bribes from subordinate over transactions
A former branch manager of a property agency was charged by ICAC with accepting bribes over $37,000 from a subordinate for naming the latter as a negotiator in two property transactions.
Tai Cho-keung, 31, former branch manager of Centaline Property, faces two counts of conspiracy for an agent to accept an advantage.

The charges allege that between January 9, 2018 and February 16, 2019, Tai conspired together with a subordinate to represent to Centaline Property that the subordinate was a negotiator in the sale and purchase transactions of two private residential properties in Tuen Mun.

According to the policy of the company, the defendant would receive an overriding commission for any property transaction procured by a subordinate, while the subordinate would receive a sales commission in relation to the transaction.

ICAC inquiries revealed that the subordinate had no involvement in procuring the two transactions. Centaline Property released about $45,000 in overriding commission and about $91,000 in sales commission to Tai and the subordinate respectively in relation to the two transactions.

It is alleged that the defendant had subsequently accepted the two bribes totalling over $37,000 from the subordinate.

Centaline Property prohibited branch managers from soliciting or accepting any advantages from their subordinates for arranging them to handle or assisting them in handling property transactions procured by branch managers.

Tai was released on ICAC bail, pending his court appearance in the Tuen Mun Magistrates' Courts on Friday for plea.