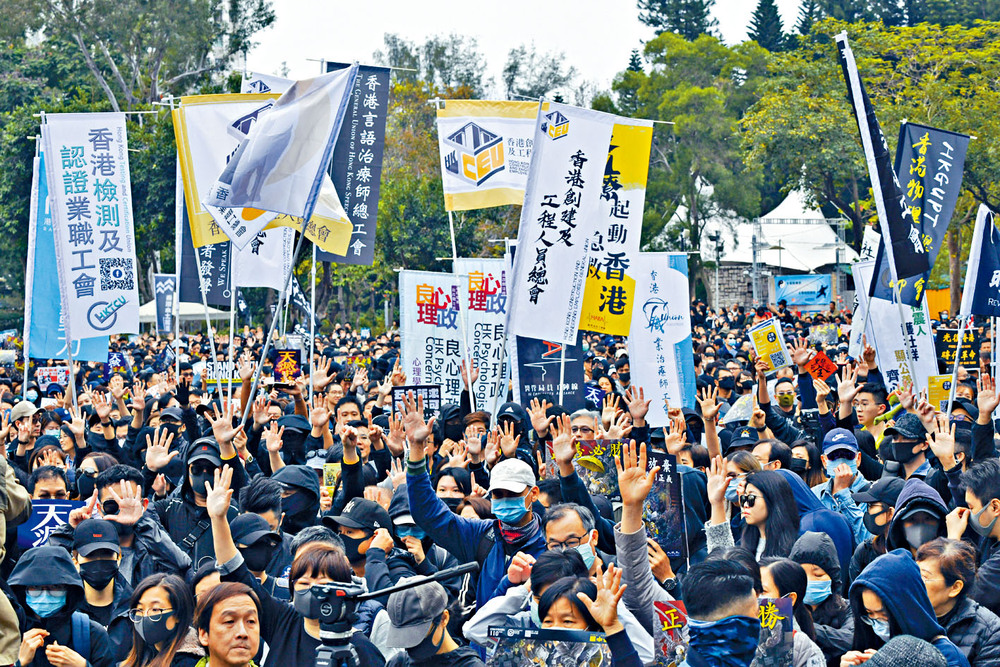 Prominent rally organizer to determine its fate this week
The Civil Human Rights Front could be reaching a decision within this week, whether to disband following the Professional Teachers' Union's demise, according to sources.
The civil-rights group is best known for organizing the annual July 1 protest and held a number of mass rallies in the earliest days of the anti-extradition movement in 2019.

Sources said that the front may be reaching a decision within this week to determine the fate of the pro-democracy group, adding any decision the front makes will be respected.

Several organizations in Hong Kong have been severing ties with the front after a police probe targeted the group over the legality of its operations.

The organizations include the Neighborhood and Worker's Service Centre, Civic Party, Neo Democrats, Justice & Peace Commission of the Hong Kong Catholic Diocese, and the now-disbanded Hong Kong Professional Teachers' Union.

They have all publicly announced quitting the conferences and work of the front.

The Labour Party, the Confederation of Trade Unions, the Social Workers' General Union, the League of Social Democrats and the Hong Kong Alliance in Support of Patriotic Democratic Movements of China are among the remaining 10 members of the front.

The police force in April demanded the front to provide information about their income and expenditure, as well as rallies they organized over a suspected breach of the Societies Ordinance.

The front was also requested to give an explanation as to why it took part in a joint petition with other pro-democracy groups last December asking a United Nations agency to urge Beijing and Hong Kong authorities to improve human rights in the territory.