Dennis Kwok announces retirement from political life after he was disqualified under new powers granted to local authorities to unseat legislators.
Ousted legislator Dennis Kwok has become the first prominent opposition figure to withdraw from politics in Hong Kong following a decision by Beijing on the disqualification of lawmakers.

But the pro-democracy Civic Party that he helped found would continue to operate, its chairman Alan Leong Kah-kit said.

Kwok revealed his decision during a televised interview on Saturday, 10 days after China's top legislative body adopted a resolution that allowed local authorities to remove lawmakers deemed to have breached their duty of allegiance or engaged in acts that threatened national security. Kwok was immediately unseated, along with party colleagues Alvin Yeung Ngok-kiu and Kwok Ka-ki, as well as Kenneth Leung of the Professionals Guild.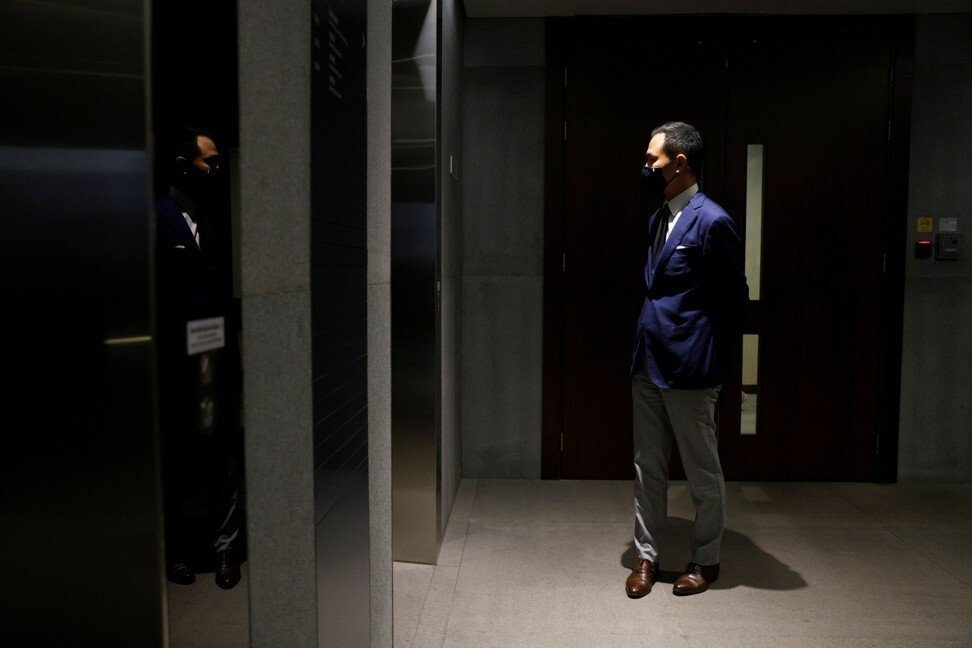 Dennis Kwok leaves a news conference after he was disqualified on November 11.

The four were originally disqualified in July from contesting the Legislative Council elections – which were later postponed for a year due to the coronavirus pandemic – for calling on foreign governments to sanction Beijing and Hong Kong over alleged human rights violations during anti-government protests
last year. But they were allowed to carry on and serve out the extended one-year term.

Following the disqualification of the four opposition lawmakers, the remaining 15 members of the bloc declared they were resigning.

"Parliamentary politics is now outdated," Kwok, 42, told Now TV. "I believe we should leave it to young people to decide how to move forward."

The Civic Party, established in 2006 by a group of barristers, has been a major voice for democratic values alongside the Democratic Party.

Kwok played a key role in the campaign against an unpopular extradition bill in 2019 that triggered the social unrest and joined a delegation that visited the United States in March calling for the sanctions.

Recalling the trip, he said: "Life is like chess, no regrets. I just did what I should do after consideration."

The practising lawyer began his political career in 2012 when he succeeded Margaret Ng Ngoi-yee as the legal sector lawmaker. He was appointed as a non-official member of the Urban Renewal Authority Board and Competition Committee.

Kwok said he expected disqualification given he repeatedly came under fire by Beijing while presiding over Legco's House Committee, which helped set the agenda and scrutinise bills. He doggedly obstructed the election of the committee chair for nearly half a year in a bid to waylay the national anthem law, which eventually passed. Kwok did not say what his next move would be but he knew it was time for a change.

"Should I move back to district affairs?" he said. "It's not my cup of tea. I can't see how I can advance my career in the political circle. Considering my family which has been under immense pressure, I feel that it'd be the best time now to step out."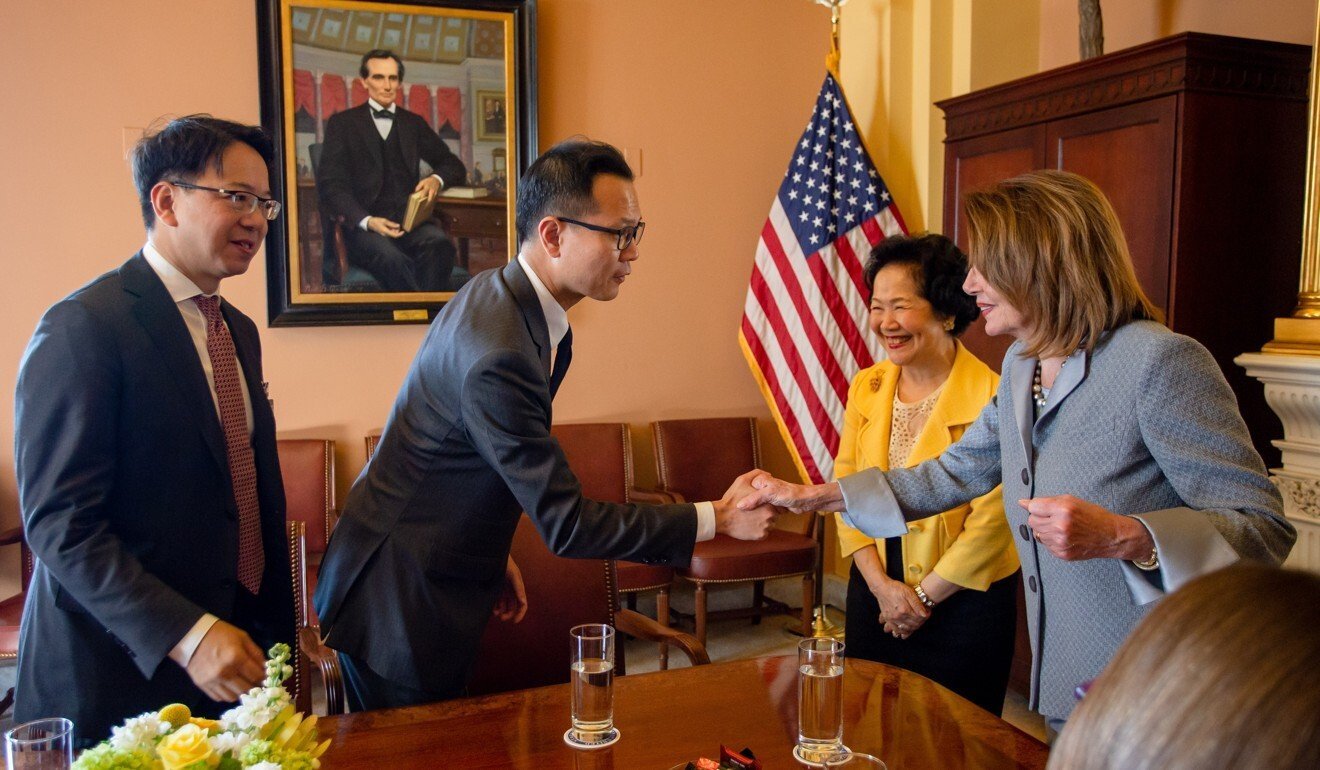 Then-lawmakers Charles Mok and Dennis Kwok, alongside former chief secretary Anson Chan Fang On-sang, meet United States House Speaker Nancy Pelosi in Washington.

Kwok has given up his Canadian passport but said he did not plan to leave the city.

Leong described Kwok's withdrawal as "a loss for Hong Kong" but insisted the party would press ahead despite having no seats in the legislature. The party would instead focus on leveraging its 33 seats in the district councils to launch reforms.

"Hong Kong has entered an era of rule by decree in which authorities cannot stand any dissenting voices," he told the Post. "We will help Hong Kong people to enter a new stage of self-help."

Leong, who plans to stand for re-election next Saturday, said many district councillors were hoping to join the party's executive committee to take on key roles in getting the initiatives off the ground.

Civic Party member Jeremy Tam is seeking to succeed Tanya Chan as vice-chair after she quit politics in September citing health and family reasons, according to Leong.