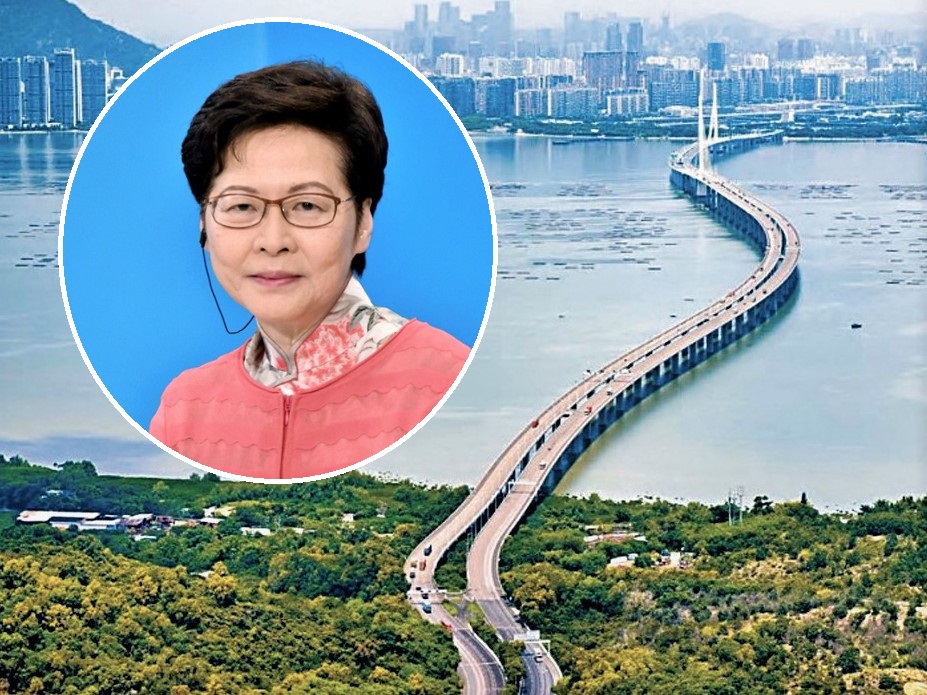 'Profitable' Northern Metropolis to be built in less than 20 years
The Northern Metropolis development scheme announced in the policy address, which is a profitable one, could be completed in less than 20 years, said Chief Executive Carrie Lam Cheng Yuet-ngor.
Speaking on a radio program on Saturday morning, Lam said the development scheme would still be profitable even government mostly build public housing estates. She also believed the scheme would attract investors to put money into it.

Lam expressed her faith in the scheme and expected the government would take less than 20 years to completed relevant works.

She pointed out that if she proposed such project two years earlier, it would definitely draw fire from the opposition who will criticize her for "selling out Hong Kong" or "giving up on Two Systems".

Yet she felt relieved after the scheme received positive response from the city, indicating that Hong Kong has moved on to a new chapter and the economy will have to fully integrate into the national development in the future.

As for the five railway projects mentioned in the scheme, they are all located in undeveloped areas. She noted that the land near the railway could be released to MTR Corp so that they could also build property on top of the train stations.