Tianda Institute selected from 18 applicants to revitalise King Yin Lei, with think tank to build new annex for tea studio and offer health-focused classes, seminars.
A historic Chinese-style mansion in Hong Kong will be handed over to a pro-Beijing think tank focused on national security issues which plans to turn it into a healthy living centre promoting tea and herbal medicine, after two failed government attempts to find an operator for the site in the past decade.

Officials on Tuesday announced that Tianda Institute, which was chosen out of 18 applicants, would revitalise King Yin Lei, a site that was saved from the wrecking ball in 2007 and declared a monument.

The project is part of the latest round of a government-sponsored revitalisation scheme for public heritage, under which three other non-profit organisations were also selected to operate historic sites.

The think tank says on its website that it focuses on geopolitical, security and socio-economic issues, holding seminars and publishing articles on matters such as national security threats under mainland China's real-name registration system for internet users and Hong Kong's electoral system.

"The plan is all about promoting healthy living with Pu'er tea, Chinese medicine and mindfulness," said Pauline Ng Man-wah, director of the institute's Hong Kong policy research centre.

The historic King Yin Lei mansion will be transformed into a healthy living centre.

As part of the conservation project, the institute has partnered up with the International Pu'er Tea Association and the Chinese Medicine (Global) Promotion Association. All three are non-profit organisations under the Tianda Group, which is an investment holding company founded by Fang Wenquan.

Ng said the institute was the leading organisation among the three only because it was responsible for preparing the application, and that it did not have plans to hold its activities at the historical site.

Constructed in 1937, the mansion on Stubbs Road in the Mid-Levels is a rare surviving example of Chinese Renaissance-style architecture, reflecting both Eastern and Western design in Hong Kong.

As part of the revitalisation efforts, the group will build a new single-storey annex for a tea studio at the mansion and offer health-focused classes and seminars.

Lau Chi-pang, chairman of an advisory committee that vetted the applications, described Tianda and the two other organisations as "very nice partner[s]" to work with.

"It is a very challenging place to revitalise because it is located in the Mid-Levels of Wan Chai," he said, noting the site was not well connected to public transport and there was no parking space nearby.

"The partner shouldn't put forward a very grand idea to operate [such] a beautiful house. We have been looking for an organisation to fit in this context."

The mansion will open to the public in 2027 and take three years to break even, with a yearly expenditure of HK$30 million (US$3.8 million). The government will pay an upfront capital cost of HK$188.3 million and a subsidy of HK$5 million for operational costs.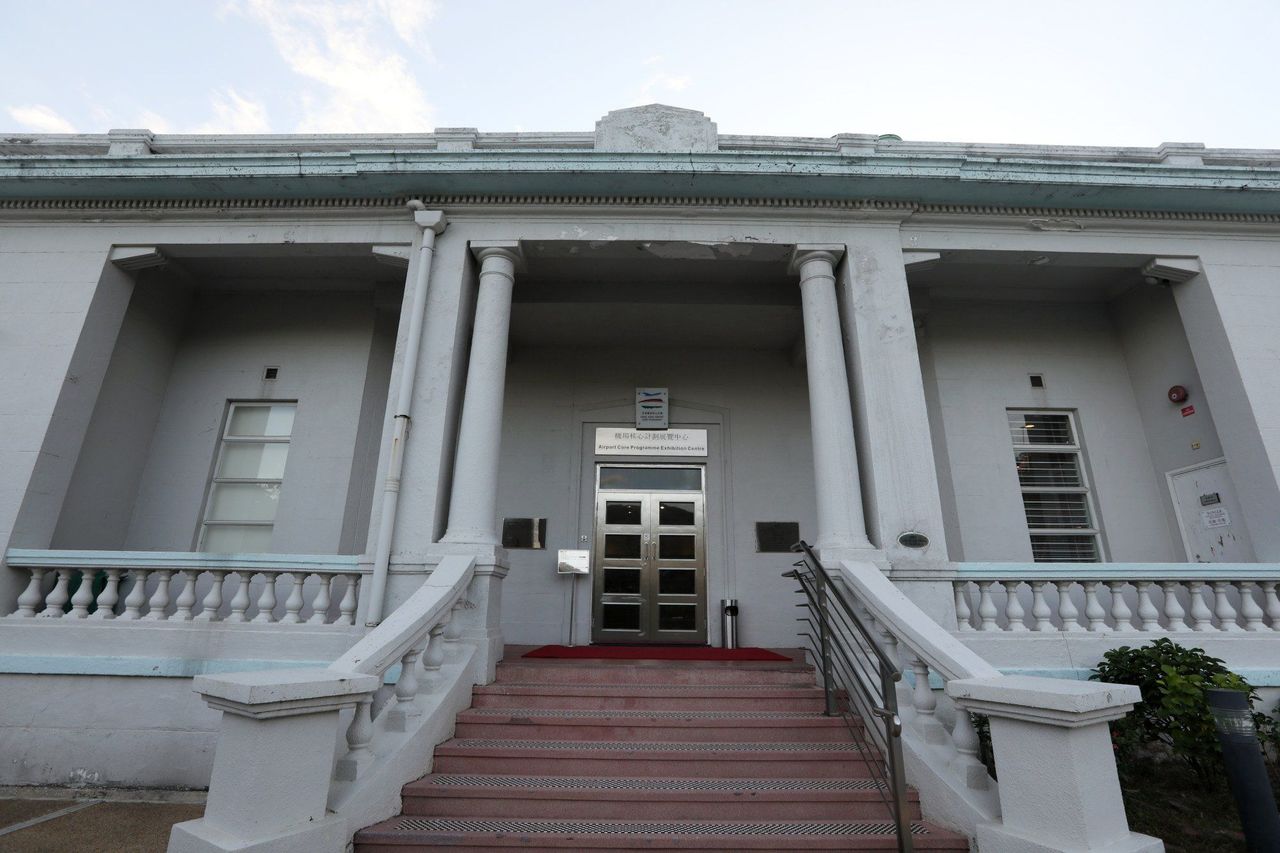 Homi Villa, located in Tsuen Wan, will be transformed into a learning centre which integrates Chinese culture, history and environmental studies.

King Yin Lei made headlines in 2007 when its former owner dismantled the mansion and planned to redevelop the site. The government called a halt to the works and later declared it a monument. It gave the owner a site nearby in exchange for the historic mansion.

The monument has been included in the two previous rounds of the revitalisation scheme, but no applicant was chosen.

Peter Li Siu-man, senior campaign manager for the Conservancy Association, said Tianda's proposal to promote Chinese culture in a building featuring Eastern and Western design was "compatible", adding that it had been difficult to find a viable use for the site.

"After all, it is a subsidised project, it will be best if there is less political colour … I hope the government will closely monitor if the operation follows the proposal," he said. "If it has crossed a line, the government can consider whether it wants to take the property back."

Among the three other sites getting a new lease of life is Homi Villa, built in the 1930s by prominent Indian merchant Jehangir Hormusjee Ruttonjee. It will be handed over to the National History Education Limited.

The organisation plans to revitalise the villa into a learning centre, integrating Chinese culture, history and environmental studies, which will offer talks and workshops. A restaurant serving Indian and Chinese cuisine will also be set up.

A source told the Post that the organisation had no political intentions and that it wanted to reflect the history of Hong Kong, the city's relationship with the mainland and the contribution of Parsees.

Meanwhile, the Tai Tam Tuk Raw Water Pumping Station Staff Quarters Compound will be run by Lifewire Foundation along with the Harbour School Foundation as a school for nature-based early childhood education.

The Fong Yuen Study Hall in Ma Wan will become a learning centre and offer history-based, cultural and environmental ecology activities under the operation of the Boys' Brigade.