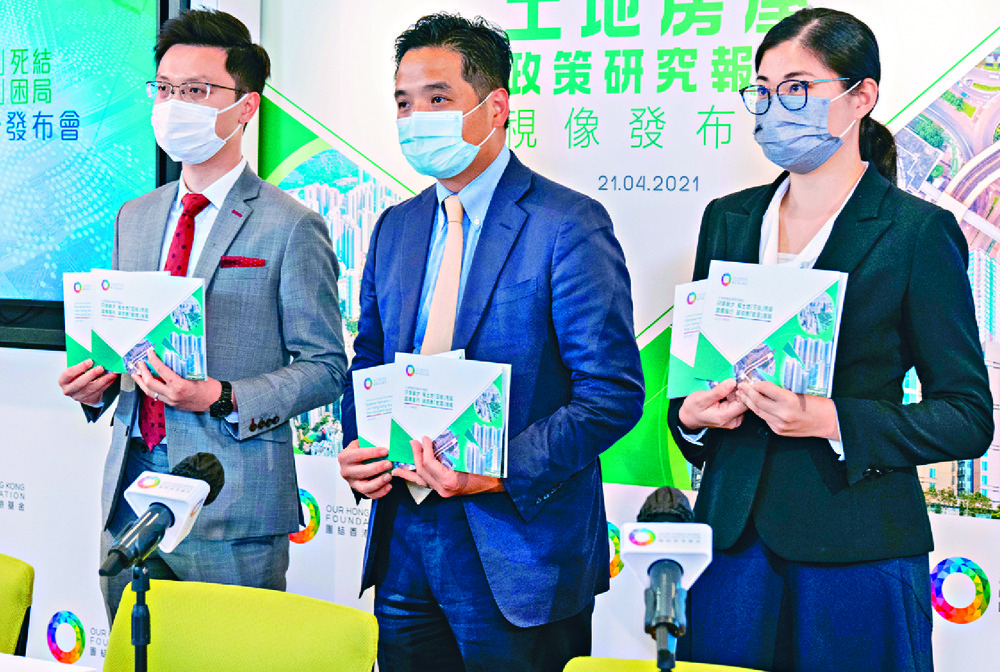 Private flats set to be tinier and pricier
Private flats will be smaller with an average sellable area of 480 square feet by 2024 - but also costlier, Our Hong Kong Foundation projects.
That will be a third smaller than those in 2012, the think tank said, as it urged the government to increase land supply to meet housing supply targets as part of its latest study.

It predicted the average gross floor area of new private flats will continue to shrink to less than 600 sq ft in 2024 - equivalent to a sellable area smaller than 480 sq ft based on an 80 percent efficiency ratio.

It added there will be more flats with a sellable area under 430 sq ft to be completed in three years, representing 43 percent of the total completions, compared to 34 percent in the past five years.

However, the number of completed "nano flats" - with a sellable area under 215 sq ft - will reach its peak next year, with nearly 1,200 completed before declining, as less than 600 will be completed in 2024.

According to the report, the number of private residential completions in the next five years will average about 15,000 units per year, although 20,900 units were completed last year.

"The completion figure last year was only a one-off rebound, as there were two major private developments completed ahead of schedule," said head of land and housing research Ryan Ip Man-ki.

The number of completions for private residential flats will further drop to 12,000 per year in 2026 to 2030, well behind the 12,900 unit target set in the government's Long Term Housing Strategy report.

The government announced in last year's policy address it had identified all the land required for 316,000 units in the next 10 years to fulfill the public housing target.

But if all land supply initiatives continue to progress at the current speed, only some 277,400 public units will be completed in the next 10 years, the foundation said.

To achieve policy address target, new development areas and other major land supply initiatives will need to be completed with an expedited timeline and the supply of flats from rezoning pumped up 5 percent over current levels, Ip said.

The release of the study results came as Secretary for Development Michael Wong Wai-lun told lawmakers that a review is almost complete on 10 private land parcels being assessed on their suitability for public housing development.

For parcels assessed to be suitable for public housing development, the government will invoke the Lands Resumption Ordinance.

Wong also expects eight brownfield sites in Yuen Long, Tuen Mun and Tai Po, which will be able to provide 20,000 public housing units, to be ready for construction in around six years, and for development to be completed by 2030 to 2031.