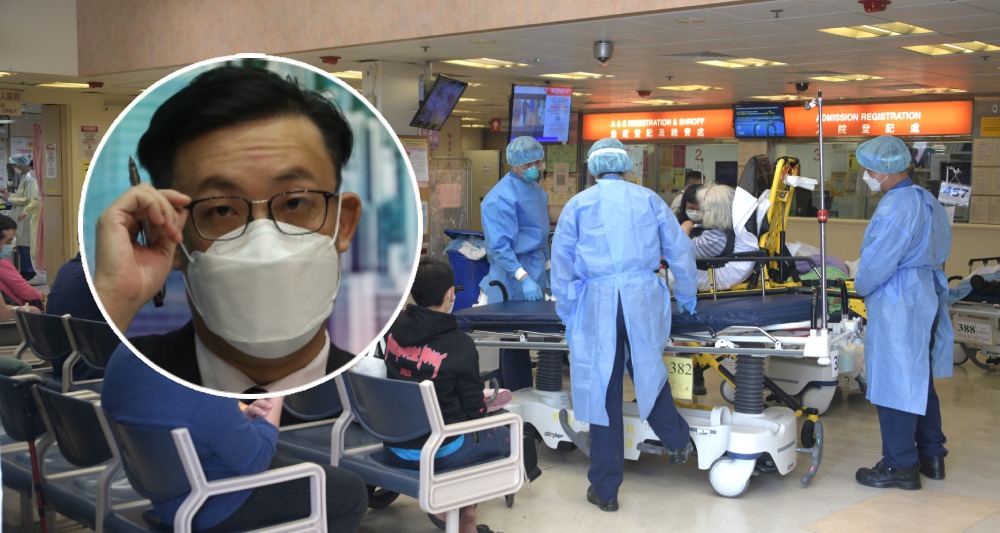 Private doctors could be allowed to prescribe Covid oral drugs: Hospital Authority
Hospital Authority said on Sunday that it is considering to expand the use of Covid-19 oral drugs and to allow their prescription by private doctors.
Larry Lee Lap-yip, the authority's chief manager for integrated clinical services, said so far more than 18,500 patients have been prescribed oral drugs, of which most had taken Molnupiravir from American pharmaceutical company Merck.

Lee said more details have to be hammered out, considering that prescription drugs are regulated by law. The authority also needs to think about where patients can get the drugs after the prescription.

He said the number of patients admitted to the community treatment facility at AsiaWorld-Expo has increased to 350 after mainland medics arrived to help.

He expected Hall 8 and 10 of AsiaWorld-Expo will be filled soon, and the number of patients housed in total would increase to 400.

"Whether (Hong Kong would ask Beijing) to deploy more health care teams from the mainland, and if more isolation beds would be set up, it will depend on the development of the pandemic," he said.

With some local medical workers saying it is difficult for them to cooperate with mainland counterparts, Lee said the medics have been in Hong Kong for a while and become familiar with receiving patients and sharing ward rounds.

In addition, Lee said the hospital admission process has been accelerated.

He reminded citizens, especially the elderly, to go to the emergency department as soon as possible if they are not feeling well, including having persistent fever and low blood oxygen levels.