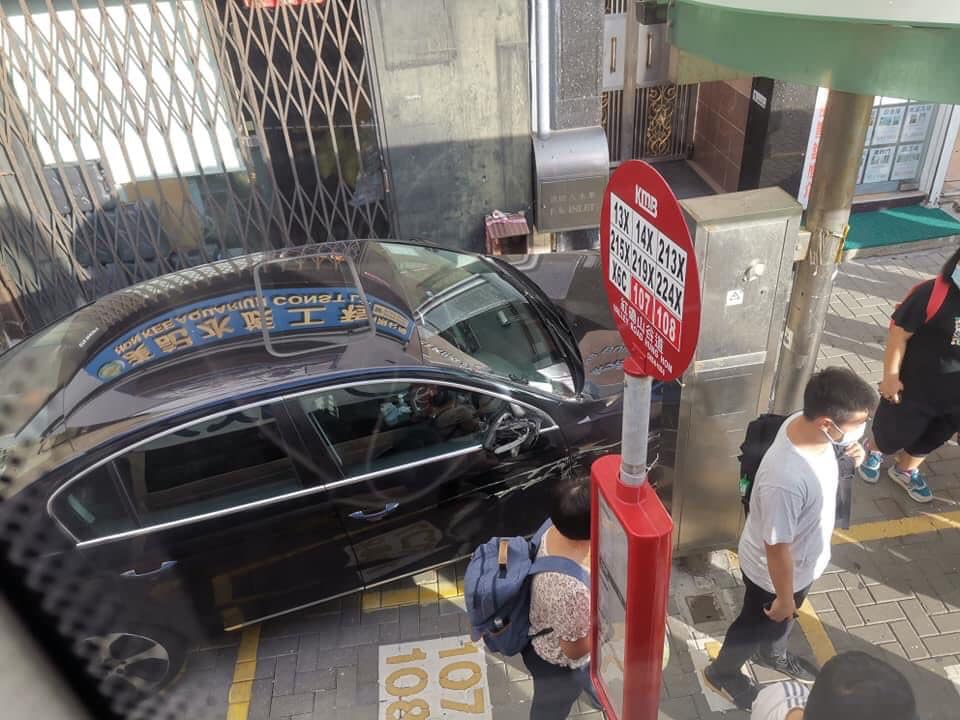 Private car rammed into Hung Hom bus stop
A private car crashed into a bus and then a bus stop in Hung Hom after it lost control.
At around 6.36am, the car was driving along Chatham Road north to Kowloon City. The driver wanted to avoid a zigzagging car, but the vehicle lost control. It first crashed into a bus and then plowed onto a pedestrian pavement, ramming into a bus stop before stopping.

No one was injured in the accident, including the driver.