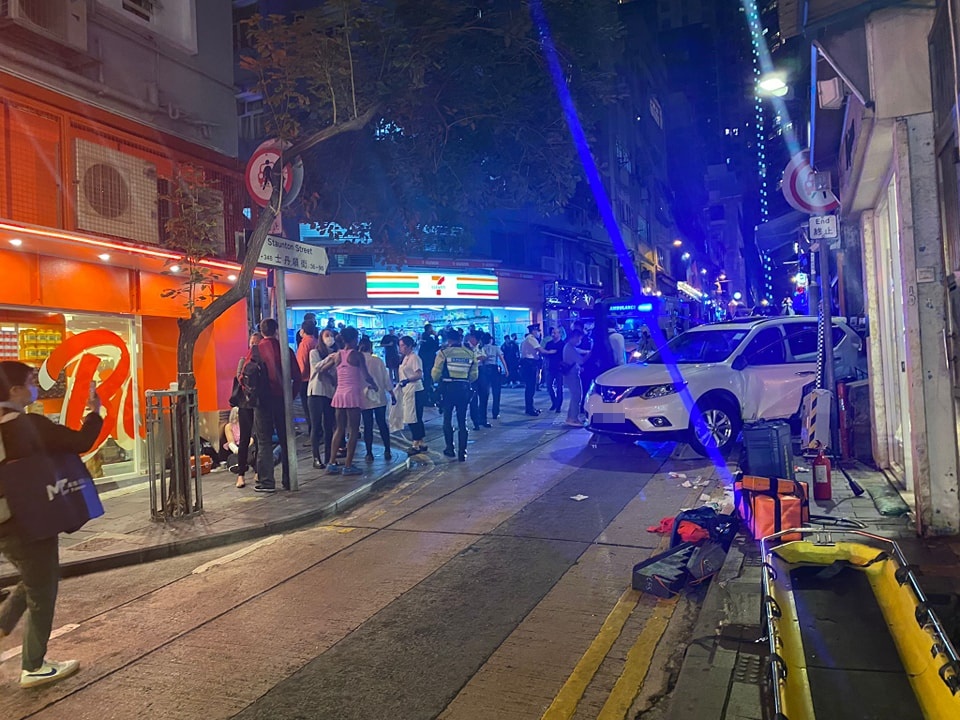 Private car in Central reverses and hits eight pedestrians
A private car in Central reversed and injured eight persons around 8pm on Friday. Two women hit by the reversing car were in an unconscious state and rushed to Queen Mary Hospital for treatment.
It was understood that a white private car was parked by a slope on Peel Street. It accidentally reversed down the slope by over 100 meters and only stopped when it hit a lamp post and a fence railing at an intersection on Staunton Street.

It was understood that some of the injured persons were once dragged by the vehicle when reversing down the slope.

Footage on the internet also showed that a great number of pedestrians united and lifted the car to rescue those trapped underneath after the car stopped.

A total of four men and four women were injured in the incident. Three of them sustained serious injuries and two women were in an unconscious state.

A number of ambulances were mobilized to the scene. The two unconscious women were rushed to Queen Mary Hospital, while other injured persons were treated by medics and admitted to Ruttonjee Hospital.

The female driver remained unharmed and stayed at the scene to assist in police's investigation.