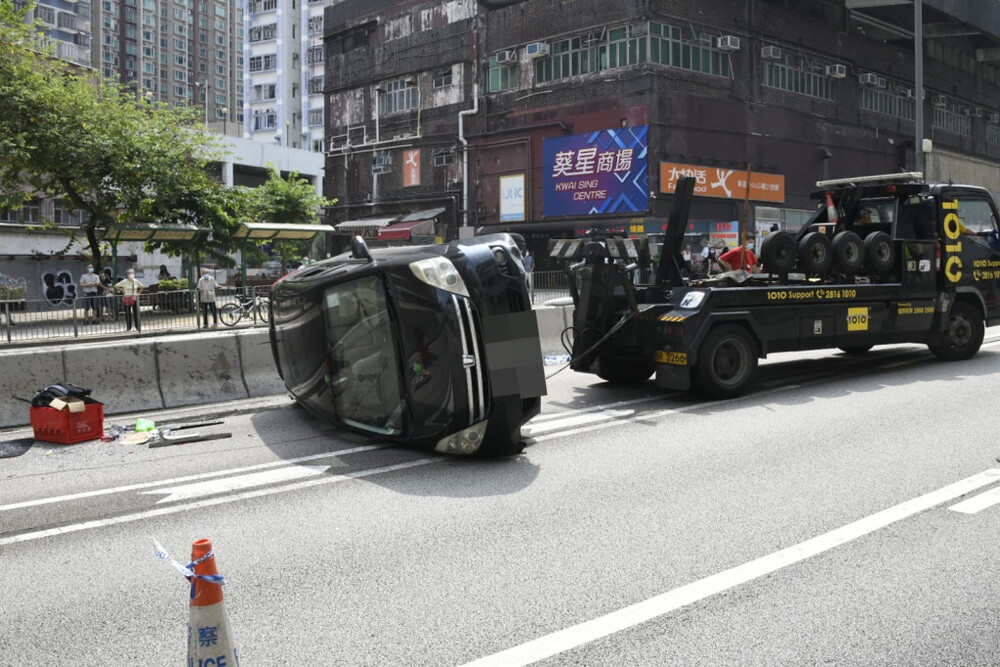 Private car crashed into taxi at Tsuen Wan, one injured
A private car rammed into a taxi after rejecting inspection by the police in Kwai Chung this morning.
The accident happened at 9.17 am. The black private car arrived at Texaco Road - where police officers of New Territories Southern Regionals Division set up roadblocks - while it refused to stop for the investigation and rushed through the roadblock.

The car, with four men and one woman inside, was reported to be speeding along the Kwai Chung section towards Tsuen Wan of Castle Peak Roads for around seven kilometres and collided with a taxi, then overturned after crashing into a kerb.

The taxi driver was found injured and sent to hospital by an ambulance when police arrived.

The accident was identified as "furious driving" and "suspicious vehicles found". Two men were arrested, according to the police.