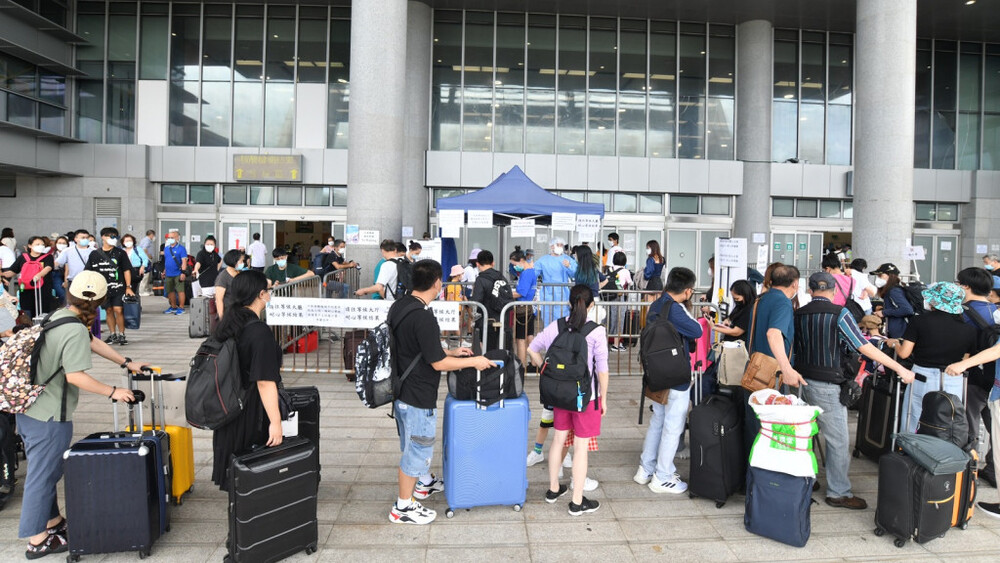 Priority border crossing arrangement for Hong Kongers studying in the mainland
New priority border crossing arrangements are being made for Hong Kong students who study in the mainland, Secretary of Education Christine Choi Yuk-lin announced on Tuesday.
During a press conference, Choi announced that priority would be given to Hong Kong students to enter the mainland as hundreds recently reported difficulties in registering for their schools on time.

"The Guangdong Government has decided to take the group of students who are going to the mainland for tertiary education into the special groups which can be exempted from the inbound limitation," said Choi.

The mainland government currently provides a quota of only 2,000 travelers per day for entering Shenzhen from Hong Kong, with eight special groups of people - including students who have to take essential examinations - exempted from the limitation. Travelers must register for the quota and be selected randomly to cross the borders.

Mainland authorities will set special access for this type of student with additional quotas to cross the borders to Shenzhen and Zhuhai, confirmed Choi. More designated quarantine hotel rooms will also be added.

"Since the destinations of students to the mainland for further study are scattered, there is no arrangement now to charter flights for inbound students," added Choi, "but more flights will be added, and priorities will be provided to students to book tickets."

Besides, according to the government, students may be allowed to enter the mainland via Macau's borders after completing quarantine in Macau, as discussed with the Macau government.

The China's Ministry of Education will also issue measures for students who cannot arrive in time for the start of their academic year – such as the arrangements for online classes.

"Students with the need to study in the mainland can hand in the electronic forms before August 26," Choi noted, "the Hong Kong government will scrutinize their information with mainland authorities and send confirmation emails to inform students as soon as possible."

"It's better for students to prepare their journey in advance since we will make every effort to reduce the informing time," she added.

According to the government, over 18,000 Hong Kong students are studying in the mainland, and 3,000 are going for their first academic year in 2022.

Under the current quarantine policies, travelers from Hong Kong to the mainland must complete seven days of compulsory quarantine in designated hotels and three days of self-surveillance in the home quarantine.