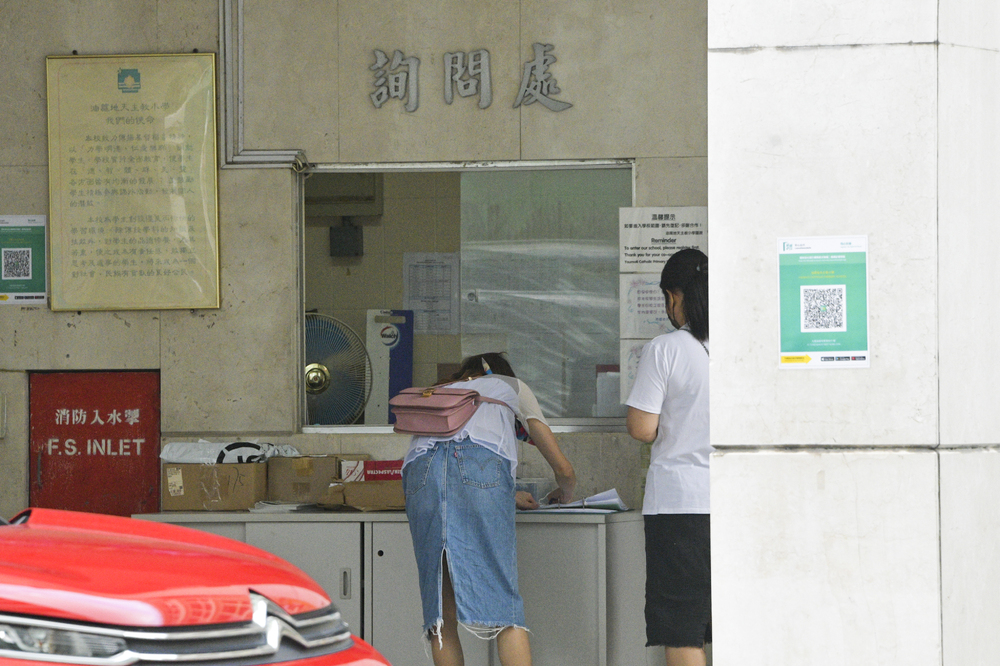 Primary school allocations won't satisfy all
Primary schools are expecting to see fewer last-minute applications after the Primary One Central Allocation results were released yesterday - but one disappointed father says he is taking six days off work to help his daughter get admission to a better school.
The satisfaction rate has reached 77.9 percent - an 11-year high, with 17,843 of 22,898 children securing a spot at one of their top three choices. The number of children that took part in this year's allocation process is 1,313 fewer than last year, though.

The satisfaction rate stands at 88.8 percent after taking into account the allocation of discretionary places.

Students and parents who are not satisfied with the results can go to their targeted schools for interviews as the last resort to compete for remaining places.

Wong, a father whose daughter was allocated only the seventh preferential school for primary one allocation, is the parent who's going to take six days off to approach 10 schools for a last try, including eight Direct Subsidy Scheme schools and private schools.

For him, the allocation process was not transparent, and he said "it's like Mark Six."

Wong added: "I hope her strengths can speak for her through the interviews.

"Every school had so many applications and I cannot feel the [impact] of the emigration wave."

Yaumati Catholic Primary School saw parents come for interviews from 10am yesterday.

Among them was a mother, Wong, who said her son has been admitted to a school in Tsuen Wan, but as the family is moving to Kowloon, she has decided to approach eight schools in Yau Tsim Mong.

Another mother, Szeto, said despite her daughter being allocated her first choice of school, her daughter wants to attend Yaumati Catholic Primary School as her best friend has been allocated that school.

The school's principal, Lourdes Yu Pui-kam, said the plan is to admit 15 more students once a round of interviews has been conducted.

Given the fact that the school received some 300 applications last year, there would be around 20 students competing for one place.

However, Lourdes expects application numbers to decrease this year due to the ongoing emigration wave, a decline in school-age students in the city and the increase in satisfaction rate of primary one allocations.