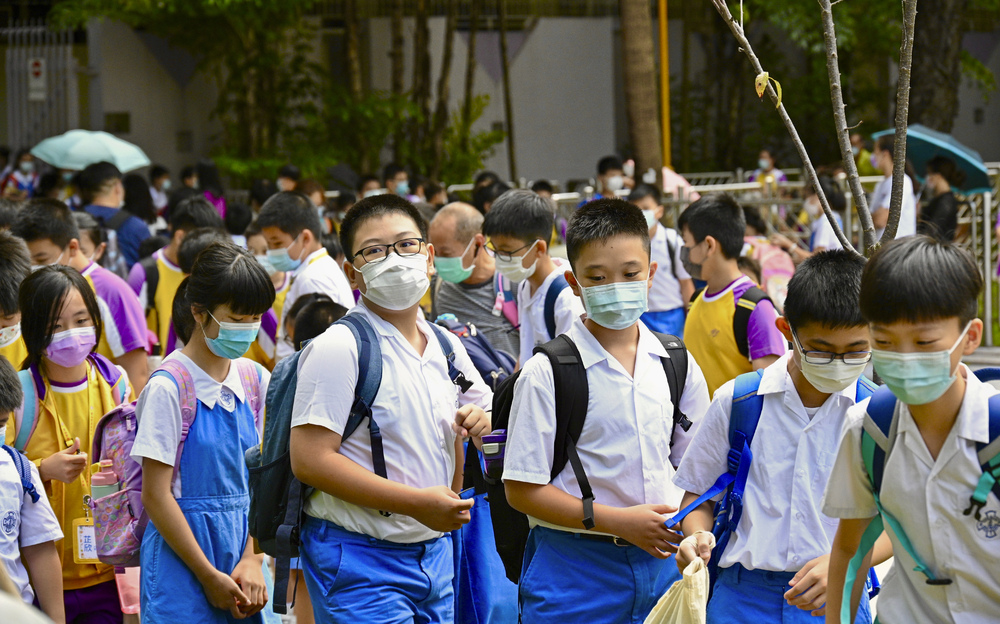 Primary kids get pick of schools
Nearly 78 percent of incoming primary students were allocated to a school among their top three choices - an increase of one percentage point from last year and an 11-year high.
A total of 22,898 children took part in the primary one central allocation stage - 1,313 fewer than last year.

An Education Bureau spokesman said: "Among the 22,898 children 17,843 were allocated to one of their top three schools."

The satisfaction rate stands at 88.8 percent after also taking into account the allocation of discretionary places.

Under part A of the central allocation stage, which allows parents unrestricted choice in schools, 2,511 students were allocated.

The remaining 20,387 students were allocated under part B, in which parents are required to choose from a set list of schools.

The bureau also reminded parents that allocation results will arrive via post or SMS on Wednesday or Thursday.

If parents have not received the results by next Friday, it added, they can visit collection centers instead.

In order to observe social-distancing measures, parents will be asked to register with the allocated school during different time slots on June 7 or 8.

Meanwhile, the bureau has been preparing for the day when Diploma of Secondary Education results are released on July 20.

Students and parents will be able to use an "e-Navigator" to search for program information across different levels, it said, adding the new app will offer guidance on the multiple pathways and key dates for course registration.