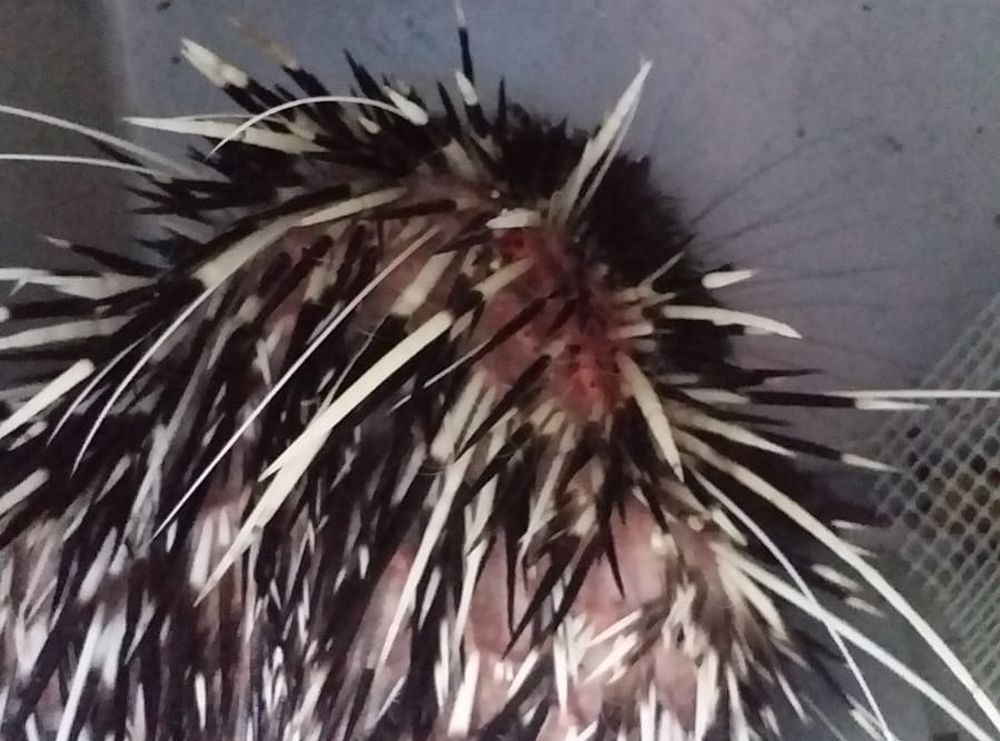 Prickly problem: injured porcupine rescued from aqueduct
A porcupine suspected to have been injured after falling into an aqueduct was rescued in Tsuen Wan today morning.
At around 6.30 am, pedestrians walking past Kwong Pan Tin Tsuen near Route Twisk called the police after discovering an injured porcupine trapped in an aqueduct. It was then rescued by the fire department and the Society for the Prevention of Cruelty to Animals and transferred to Kadoorie Farm for further treatment.

"The porcupine did not have any fatal injuries upon first inspection, although there are some bruises. Some quills also fell off, " a spokesperson from SPCA said.