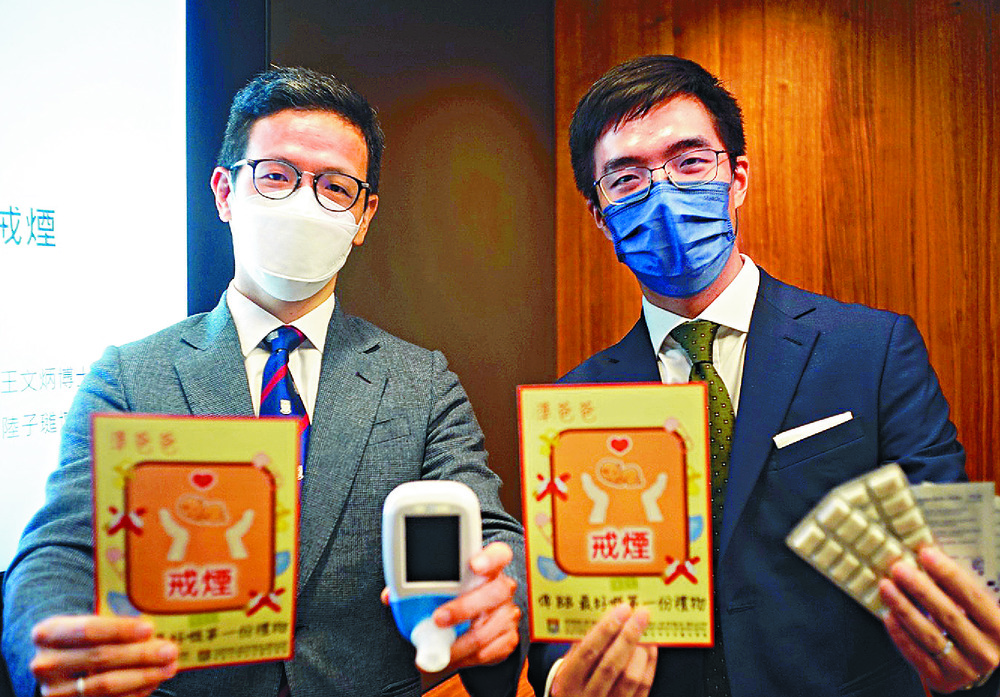 Prenatal advice can change smoking fathers
The chances for expectant fathers to quit smoking rise by 90 percent after a quick intervention at prenatal visits, a study led by the University of Hong Kong found.
The intervention, consisting of brief advice, nicotine replacement therapy and referral to cessation services, stood a 90 percent chance of strengthening family harmony, the study also showed.

Studies have revealed that pregnant women exposed to secondhand smoke face a higher risk of stillbirth or birth defects and developmental delay in their babies.

The university's school of nursing and school of public health collaborated with the department of obstetrics and gynaecology across seven public prenatal clinics to screen 1,053 adult expectant fathers from October 2018 to February last year.

All the fathers, with a mean age of 33.8, were daily smokers whose pregnant wives were non-smokers.

They were randomly drafted into an intervention group or a control group.

The intervention group saw members receiving brief advice, including the hazards of secondhand smoking for pregnant women and infants, one-week nicotine therapy and referral to cessation services.

The control group received brief advice only.

The study found that fathers in the intervention group had a 90 percent higher chance of quitting smoking than those in the control group.

"The study team reckoned that the effect would likely be even greater in real-world settings because expectant fathers rarely receive any smoking cessation advice during prenatal visits," the study said.

Fathers in the intervention group also had better family harmony, with 0.5 on a scale of 0 to 10 points compared to the control group's 0.2 points.

The school of nursing's associate professor Kelvin Wang Man-ping said the study seized a long-missed opportunity to protect pregnant women and children from tobacco's harm.

The research assistant professor Kevin Luk Tzu-tsun said the study clearly showed clinicians could help expectant fathers quit smoking with advice and referral during prenatal visits.

Luk added: "Quitting smoking is the best first gift a father could give to his child."