Transport and Housing Bureau submits host of initiatives to enhance quality of city's taxis to meet residents' demand for better services.
Hong Kong's taxi operators will be allowed to upgrade their vehicles to a premium service that offers more comfort and requires a booking fee charge on top of the metered fare, under a proposed government revamp of the beleaguered industry.

In a paper submitted to the Legislative Council for discussion later this week, the Transport and Housing Bureau proposed a host of initiatives to reform the taxi industry and enhance the overall quality of the city's 18,163 cabs.

"In the past two years, the taxi trade has been facing a very difficult business environment due to the impact of Covid-19 on the local economy and increasing operating costs," it said.

"The public has [also] been concerned about overall taxi service quality and the malpractices of some drivers such as refusal to hire and overcharging, and there is a strong demand for quality taxi services."

Among the proposed measures, the city's taxis will be upgraded to premium cabs at a maximum quota of 600 vehicles under a regulatory "Taxi Operator Fleet Licence" regime by the Transport Department. The minimum fleet size is 300.

"We believe the introduction of a taxi fleet management regime could encourage existing trade members to form professional taxi fleets to meet passengers' hopes for better taxi service," it said.

The move comes after the bureau scrapped a bill in 2020 which would have allowed three franchises to operate about 600 ride-hailing premium taxis, with services such as electronic payments and Wi-fi, and fares 50 per cent higher than that of a normal cab.

The shelved franchised taxi services bill was aimed at offering residents a premium alternative to the existing system, following complaints about driver misbehaviour, such as overcharging, cherry-picking passengers and taking circuitous routes.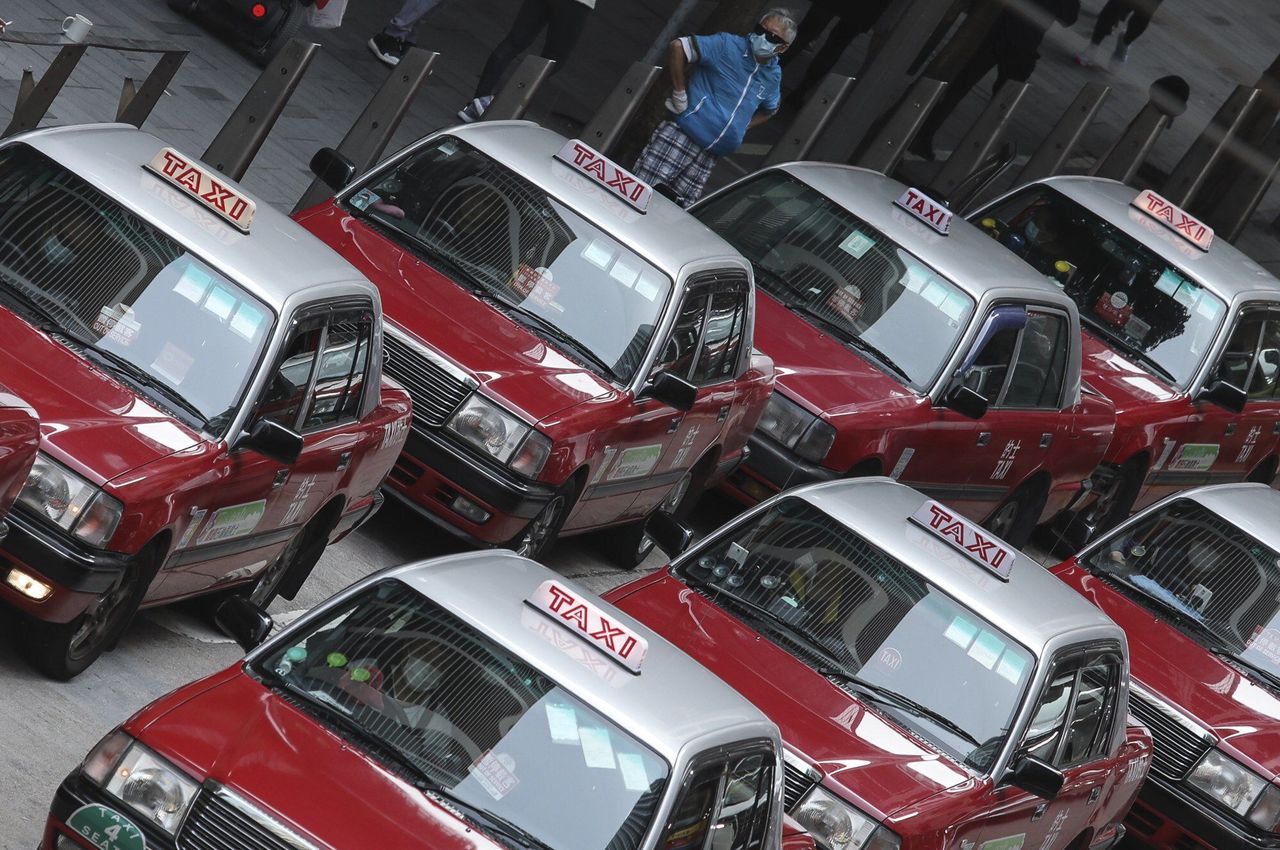 The taxi industry has been hard hit by the coronavirus pandemic and rising operating costs, the Transport and Housing Bureau says.

Under the latest proposal, a fleet licence holder has to meet certain criteria, including providing a certain portion of wheelchair-accessible taxis and electronic cabs which should not be older than three years. The five-year licence period may be extended to another five years.

The taxis should be installed with in-vehicle devices such as dash cameras and global positioning system, and services including Wi-fi and e-payment facilities.

The fleet is also required to provide online ride-hailing services through e-booking apps under which passengers can rate drivers' performance and make inquiries or complaints. All fleet taxi drivers should have passed a pre-service course on driving safety and passenger service, while the licensee should maintain an employment relationship with a proportion of the drivers.

The Transport Department will also carry out a midterm appraisal to assess the performance of the fleets to determine whether their licence should be extended.

As an incentive for taking part in the scheme, the fleet taxis may charge a variable booking fee on top of the metered fare.

The licence holder may also design its own taxi livery and marking with designated waiting areas for pre-booked fleet taxis at the airport and cross-boundary points.

Separately, the bureau also proposed legislative amendments to increase a taxi's maximum passenger seating capacity from five to six, but stipulated that six-seater cabs should only charge the metered fare.

At present about 75 per cent of the city's 18,163 taxis seat four passengers while the remaining are able to take five.

The taxi industry welcomed the initiatives, saying they could help rejuvenate the battered sector with development opportunities.

Chau Kwok-keung, chairman of the Hong Kong Taxi and Public Light Bus Association, said the fleet licence scheme could help eradicate illegal ride-hailing services such as Uber.

"With the new premium taxi service, passengers don't need to call an illegal ride-hailing service such as Uber," he said. "The new scheme could … [help] lure new blood to join this ageing sector."

Ng Kwan-sing, the Hong Kong Taxi Council's vice-chairman, said the proposed measures would create more opportunities for operators to develop their taxi business.

"These measures will enhance fair competition in the industry. But whether they can attract investors will depend on the government's support for the premium taxis such as charging facilities and designated waiting areas," he said.