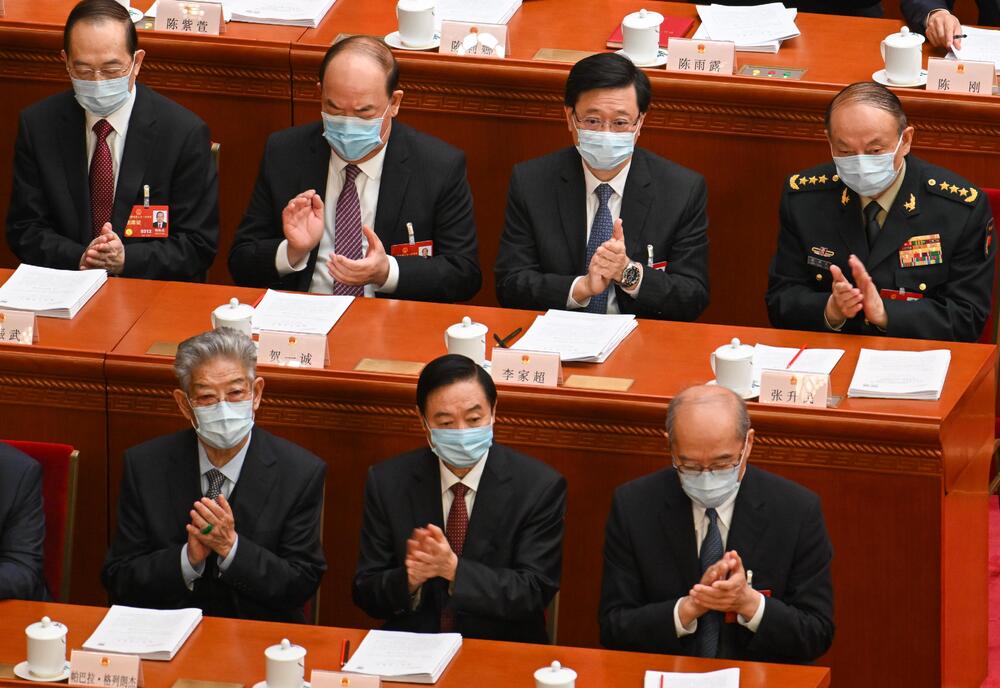 Premier recognizes HK implementing "one country two systems" and "patriots administering Hong Kong"
Chief Executive John Lee Ka-chiu attended the 14th National People's Congress on Sunday morning and was encouraged by the state's premier Li Keqiang's recognition of the maintenance and order in Hong Kong.
During the annual meeting of the country's top parliamentary body, Premier Li said fresh progress has been made in work related to Hong Kong, Macau and Taiwan over the past five years.

He added that the central government has effectively exercised full jurisdiction over the SAR in accordance with the Constitution and the Basic Law.

It is necessary to continue to ensure the full and firm implementation of "one country, two systems", "Hong Kong people administering Hong Kong" and Hong Kong's high degree of autonomy, Li's report noted.

He added that China will keep supporting Hong Kong and Macau in developing the economy, improving living standards, and maintaining long-term prosperity and stability.

Lee, who sat in the meeting for the first time as Chief Executive, expressed his gratitude and encouragement for the premier's report.

Lee will return to Hong Kong tomorrow. He would fly to Beijing later and attend the closing ceremony of the Two Sessions, followed by visits to multiple ministries to enhance cooperation and exchanges between Hong Kong and the mainland on various fronts.