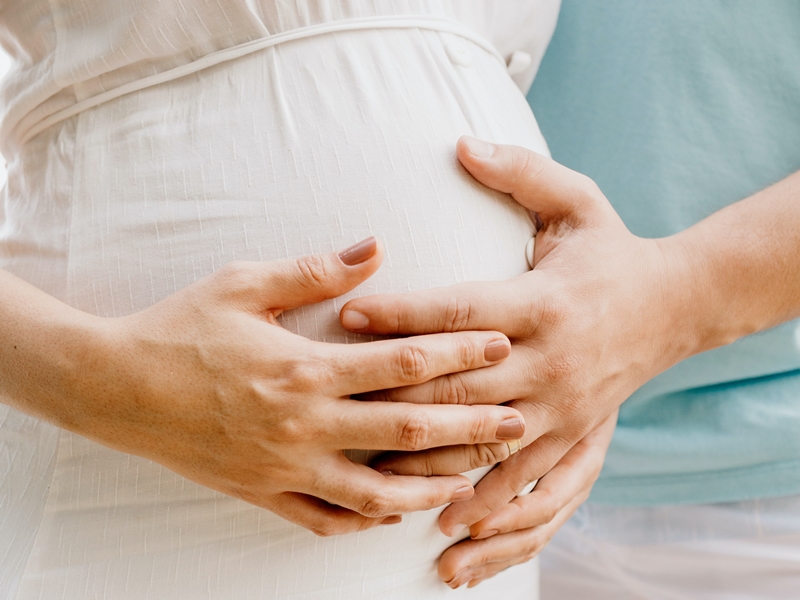 Pregnant women should ensure adequate iodine intake
Pregnant women who take less than 150 micrograms of iodine a day would not have enough of the mineral, the Department of Health said, which will make one incapable of producing thyroid hormones and affect the baby's growth and development, especially on the brain.
The Department of Health recently released the Iodine Survey Report, the first territory-wide iodine survey covering three vulnerable target groups, namely school-aged children, pregnant women and lactating women.

The survey was conducted in 2019 with a total of 1,023 school-aged children, 1,513 pregnant women and 482 lactating women recruited from different regions of Hong Kong.

Face-to-face questionnaire interviews and spot urine iodine tests were conducted for all participants, while thyroid ultrasonography was also performed for school-aged children.

The median urinary iodine concentration and total goiter rate, which reflect the iodine status in each of the respective subgroups, were assessed.

The report analyses and gives an account of the iodine statuses, consumption patterns of specified iodine-rich foods and iodized salt, and use of iodine-containing supplements of the respective target groups, and offers recommendations on iodine intake for pregnant and lactating women.

The results showed that the iodine status of school-aged children is "adequate," and that pregnant women at an average daily intake of equal to or above 150 micrograms per day are classified as "adequate."

However, iodine statuses of pregnant women taking iodine supplements at an average daily intake of fewer than 150 micrograms per day and those without supplemented iodine, as well as lactating women, are classified as "insufficient."

Pregnant women should consume no more than 600 micrograms of iodine per day.

Overconsumption will lead to a reduction in thyroid function and other risks in pregnancy.

People can take iodine through their daily diet, such as eating seaweed, nori, spinach, celery, sea fish, sea salt, eggs, etc.