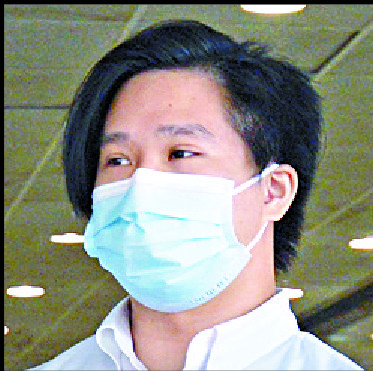 'Prank' on CY son fails to fly
A former ground crewman at Hong Kong Express Airways was yesterday sentenced to 80 hours of community service over a prank on the son of former chief executive Leung Chun-ying in 2019.
Lai Siu-wang, 24, had earlier pleaded guilty to criminal damage in appearing before Edward Wong Ching-yu at Eastern magistrates' courts.

Lai and a colleague tampered with Leung Chuen-yan's booking and purchased additional services, such as meals and extra baggage, that would have cost over HK$3,000.

In mitigation, Lai's lawyer said his client had acted out of a sense of "mischief" and expressed regret.

The probation officer was quoted as suggesting Lai should get a probationary service order out of consideration for his mother being diagnosed with terminal bone cancer in 2018 and he had to accompany her for follow-up consultations.

Lai also had to give up his dream career in aviation and worked part-time to take care of her mother.

But Wong said he had to take into account the seriousness of the case.

Lai is understood to have been tipped off about Leung's boarding information for his round trip to Japan on Hong Kong Express by his colleague in December 2019.

He then logged into Leung's account, changed Leung's name to "Leung S**t" and purchased services worth HK$3,375 under his name, including checking in online five times, in-flight dining, changing his seat 10 times, and more.

Lai was caught after police officers traced him through his IP address.

The airport ground staff member who provided the information, 22-year-old Kwok Sheung-man, faces one count of accessing a computer with dishonest intent.

He also faces one charge of intent to pervert the course of justice after accusing an unrelated person of the crime, Leung Shum-wo, and will go on trial on August 24.