China distributor of BioNTech vaccines says mainlanders can make appointments online to get the bivalent shots once border reopens.
Mainland Chinese visitors should be charged for Covid-19 jabs if they receive them in Hong Kong, the health services sector has said, after the Post found viral messages online introducing "tactics" on how to get the German-made BioNTech vaccine for free in the city.

Shanghai Fosun Pharmaceutical Group, the China distributor of BioNTech's vaccines, meanwhile, on Tuesday said mainlanders could make appointments online to get the bivalent shots against Omicron subvariants BA.4 and BA.5 at their own cost after the border between the mainland and Hong Kong reopened next month. But it did not mention the fees or vaccination venues.

Users of Xiaohongshu, a Chinese Instagram-like social e-commerce platform, recently put up posts showing mainland residents ways to get Covid-19 shots in Hong Kong once the border reopened.
The posts detailed how mainland visitors could go to the city's post offices with their passports or entry visas and make bookings or get "same-day" tickets at community vaccination centres.
The online posts also speculated that
BioNTech
's bivalent shots, which are only provided free to Hongkongers, could be offered to non-residents in public clinics in the future at no cost.
Currently, non-residents can complete two doses of
BioNTech
or Chinese-made Sinovac
vaccines
in the city for free, but are limited to first-generation shots. They have to make appointments at any post office within their limit of stay.
They can also get free additional shots if they have received a prior jab in the city or their allowed period of stay exceeds 30 days on the date of vaccination.
Only non-locals who had earlier received
Covid
-19 shots in Hong Kong could still choose to receive the bivalent
BioNTech
vaccine
for free, according to the government.
Paid vaccination programmes at private doctors, clinics and hospitals are open to everyone. The authorities had announced earlier that the private sector could begin to provide bivalent
vaccines
for a fee once they were available.
William Chui Chun-ming, president of the Society of Hospital Pharmacists of Hong Kong, suggested the government charge mainlanders who hoped to get inoculated in the city.
"We should not give a signal or the impression to mainlanders that the
BioNTech
vaccines
in Hong Kong are of unlimited supply for mainlanders. The
vaccines
are paid for by Hong Kong taxpayers and should be reserved for locals," he said.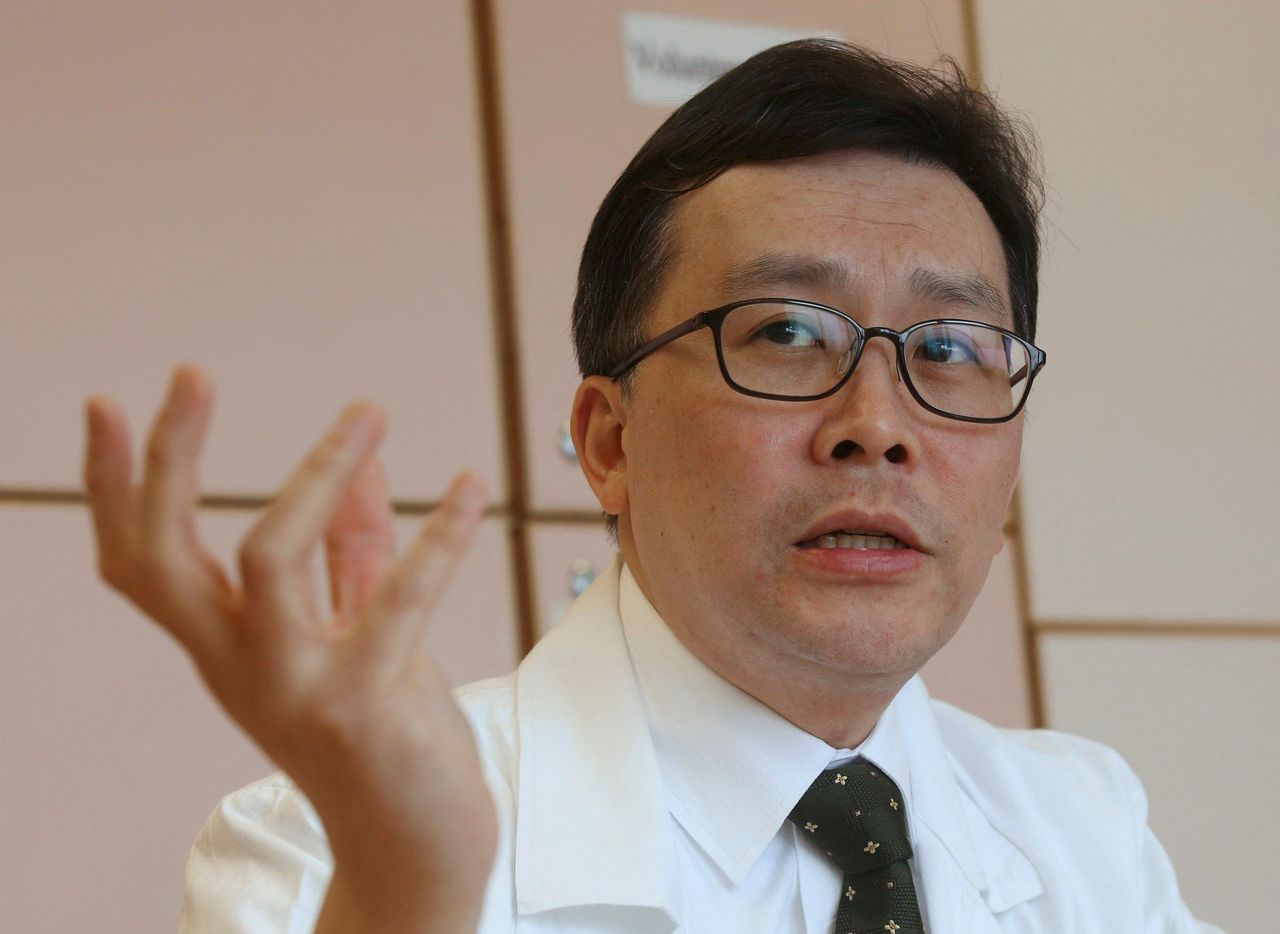 William Chui says Hong Kong pays for its supply of vaccine.

Chui said community vaccination centres could become overloaded if a great number of mainland visitors flocked to Hong Kong to get jabs after the border reopened.

He even suggested the government should charge all mainland visitors no matter whether they received the first generation of vaccines or the bivalent shots.

"We, Hongkongers, also buy Sinovac vaccines from the mainland. Those vaccines are not free," the pharmacist said.

Dr Edmund Lam Wing-wo, a family doctor who sits on the Centre for Health Protection's vaccine ­committee, said he had recently received inquiries from locals on arranging vaccination in Hong Kong for mainland relatives.

Lam said he expected a tide of mainland visitors would come to Hong Kong for Covid-19 shots when border restrictions were lifted and he urged the government to set priorities and allow only locals to receive bivalent vaccines if demand increased.

William Ho Shiu-wei, chairman of the Hong Kong Private Hospitals Association, had earlier identified mainland visitors as a potential market for paid-for vaccines. But in an email reply on Tuesday he said the vaccines were still not available for purchase by the private sector.

He said he expected that once supply issues were resolved, private hospitals and clinics would offer vaccines and drugs that were not available across the border, in much the same way as mainland visitors would visit Hong Kong for HPV jabs and cancer medicine in pre-pandemic times.

Dr Joseph Tsang Kay-yan, co-chairman of the Medical Association's advisory committee on communicable diseases, said as long as there was a separation of duties between the public sector and charged private market, which could serve mainlanders, it should not pose any burden on local healthcare services.

Meanwhile, the city's healthcare system continued to battle a winter surge of Covid-19 and influenza cases, with eight out of 18 accident and emergency units at public hospitals reporting waiting times of more than eight hours on Tuesday morning, and medical services fully booked for those with mild coronavirus infections.

The situation improved later in the day, as only five A&E units reported waiting times of more than five hours as of 6.45pm.

Hospital Authority chief executive Dr Tony Ko Pat-sing on Tuesday warned there could be more demand for medical beds and at A&E departments from Wednesday, the first working day after the extended Christmas break.

His warning followed a visit to the A&E units and medical wards of United Christian and Queen Elizabeth hospitals – two of the busiest facilities in Kowloon. He said Covid-19 and a winter surge for services had contributed to more patients in A&E departments and admissions at public hospitals.

Empty shelves also frustrated residents looking for Panadol in local pharmacies amid mainland China's worst Covid-19 outbreak in three years.

Cheung Tak-wing, vice-chairman of the Hong Kong General Chamber of Pharmacy, said some brands of fever and pain relief drugs were out of stock but many products contained paracetamol so patrons did not have to snap up particular varieties.

He said supplies of cough and cold medicine were now limited and the recent holidays had also affected shipments as pills were only replenished once or twice a week, instead of three times. It remained uncertain when the medicine would be replenished in bulk, he added.

Cheung said he had also reminded chamber members not to charge "sky-high" prices for medicine amid the buying spree.