Danish cookies and Ferrero Rocher chocolates have a new rival – Tasmanian cherries.
As Hong Kong gears up for the first Lunar New Year holiday in three years without most Covid-19 curbs, shoppers are out in full force in the lead up to the festivities, looking for new foods, gifts and flowers.

From pomelo leaves to Tasmanian cherries, popular goods this year have almost dethroned some old favourites.

The Post on Friday visited key Lunar New Year markets and shops to find out what was popular among Hongkongers – and what was not.


1. Why are pomelo leaves and sweet dumplings in great demand, especially this year?
For shoppers at Bowrington Road Market in Causeway Bay, pomelo leaves were an unexpected favourite. Bathing with the greenery to wash away bad luck is a traditional practice among the Chinese community.
Selling at HK$8 (US$1.02) for a bundle, the Post observed at least 20 people shopping for the leaves over a span of five minutes. Chan Suk-fan, a 46-year-old homemaker, said she was hoping they would give her family a fresh start after many members had recovered from Covid-19.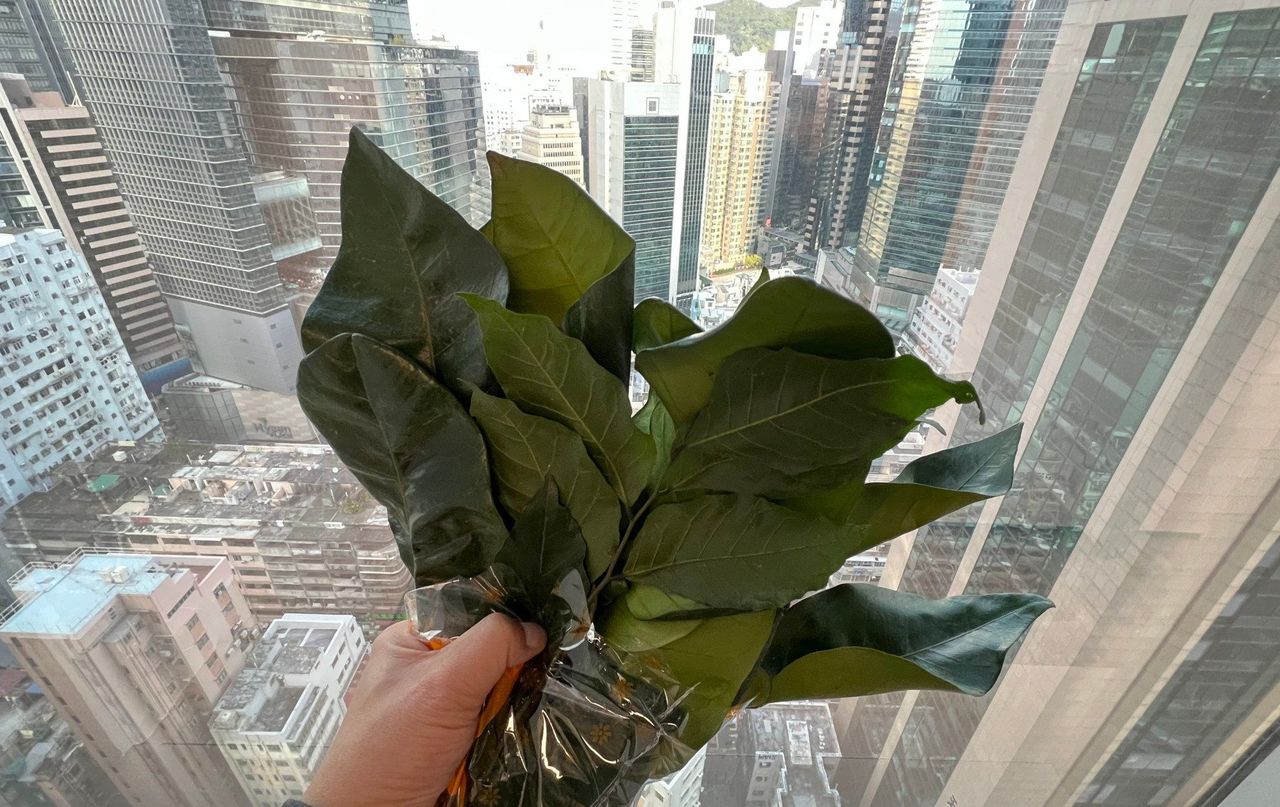 Bathing with pomelo leaves to wash out bad luck is a traditional practice.
"We were tormented by the pandemic for three years," she said. "My husband, my son and I caught
Covid
in early December."
"I really want a pomelo-leaf shower to wash out all the bad stuff and bring a fresh start in the Year of the Rabbit. I bought another bunch for mopping the floor."
Another shopper, Kyle Lam Ka-wing, said he wanted to make himself feel good by having a pomelo-leaf bath. "I'm not superstitious at all and just want to take a pomelo-leaf bath to feel good," explained the 33-year-old copywriter.
Sweet dumplings, known as tangyuan, were also a hot commodity at the same grocery store. Store owner Chiu Chi-hon said he sold at least 200 boxes in the past week, with the most popular flavours being sesame and peanut. Boxes containing 24 pieces of the dessert cost HK$25.
The dumplings are a traditional Chinese dessert made of glutinous rice shaped into a ball, which are served in hot broth or covered with syrup. The Chinese word for the food sounds the same as the word for reunion.
A reunion is what Tsang Wai-han, 65, said she was hoping for.
"It will be the first time in three years my son and daughter will come home with their kids during the Lunar New Year holiday," the grandmother of four said.
2. Do old favourites such as Danish cookies and Ferrero Rocher chocolates have a new rival?

Tasmanian cherries have proved to be a popular yet expensive choice for Lunar New Year shoppers at a busy supermarket in Causeway Bay. Selling at HK$558 for 2kg, fans of the seasonal fruit said they were trying something new to surprise their loved ones during the holiday season.

Madison Leung Kwan-yee, a 33-year-old accountant, bought two boxes of cherries for her mother and in-laws. "It's quite unusual to see cherries selling in January. But I think it's a good gift because my family can share it with whoever visits during the holidays," she said.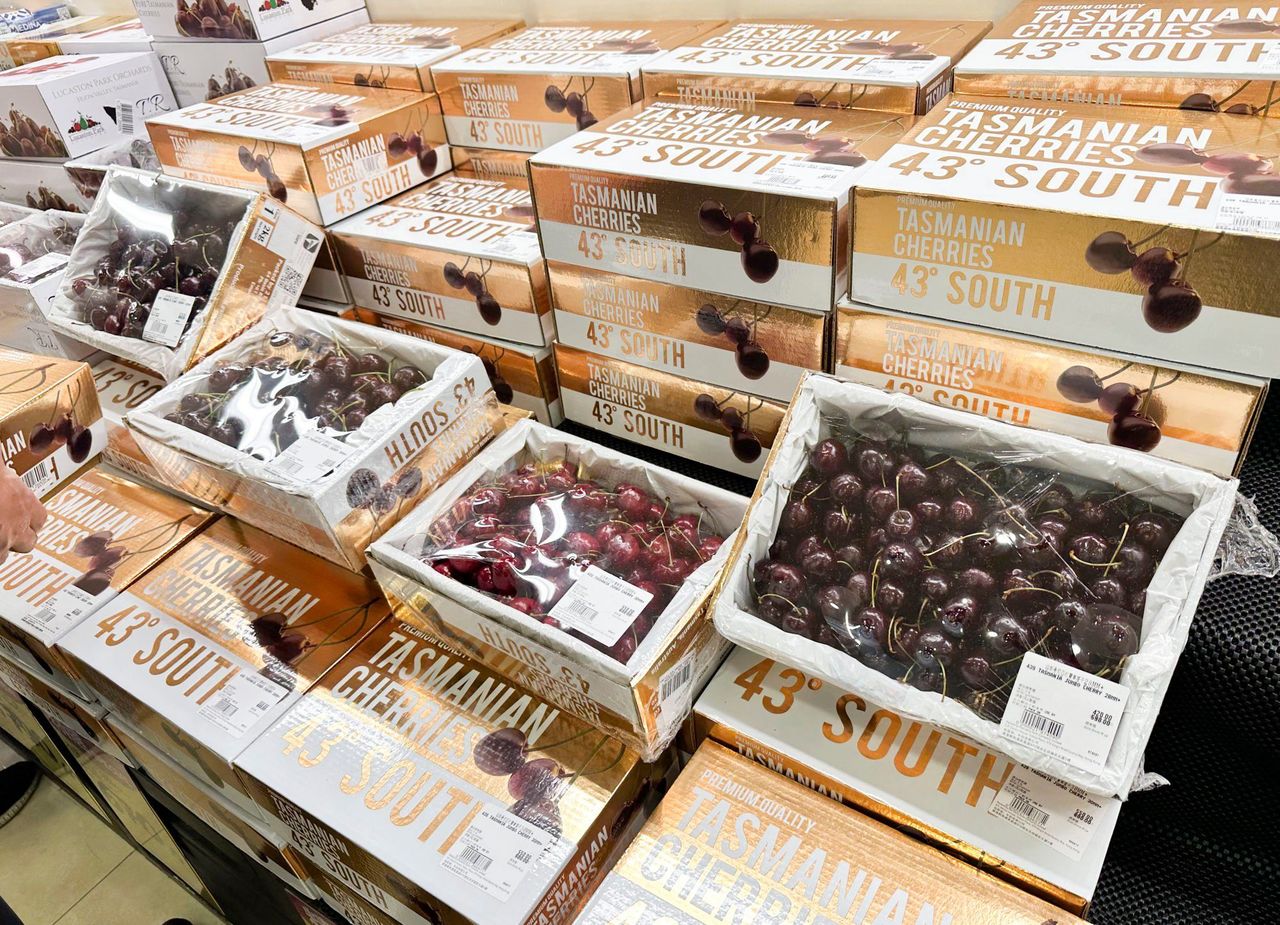 Tasmanian cherries.

Opposite the shelves containing cherry boxes, there were two giant stacks of Kjeldsens Butter Cookies and Ferrero Rocher chocolates, which remains the dominant choice among shoppers ahead of the holidays.

Cheung Yim-ping, a 56-year-old grandmother of two, bought four boxes each of the cookies and chocolate to give to relatives and friends, describing the sweets as a low-risk choice.

"You can never go wrong by buying these as gifts to give to someone during the Lunar New Year. People have been familiar with these two items for decades," she said. "People can either eat or re-gift them."


3. What happened to melon seeds, a Lunar New Year must-have?

Melon seeds, a traditional food symbolising harvest, abundance and fertility, served in a Chinese candy box to greet guests, were out of vogue for hygiene reasons.

Store owner Chiu said sales of the seeds, both black and red ones, had been poor since the pandemic hit.

"Customers used to be able to try the seeds to see if the shells came off easily, and we offered a big bag of seeds for tasting. But we stopped the practice because we didn't want people to take off their masks," Chiu said. "Now, we sell them in a small plastic bag instead."

Shopper Tsang said she was avoiding buying melon seeds because of hygiene issues.

"You don't want to see multiple people remove shells with their teeth, eat the seed, and then dip their fingers in the candy box for another serving. That's how cross-contamination happens," she said.


4. Why are orchids more popular than narcissus flowers?

Orchids are one of the traditional flowers of the Lunar New Year holiday. Though some shoppers find them old-fashioned, Michelle Ng Lok-lam, 30, a first-time trader at Hong Kong's largest Lunar New Year fair, said moth orchids had been popular among younger customers.

She said her moth orchids cost between HK$188 and HK$1,380, adding younger shoppers were usually more willing to pay the full price, while older patrons like to bargain for a cheaper deal.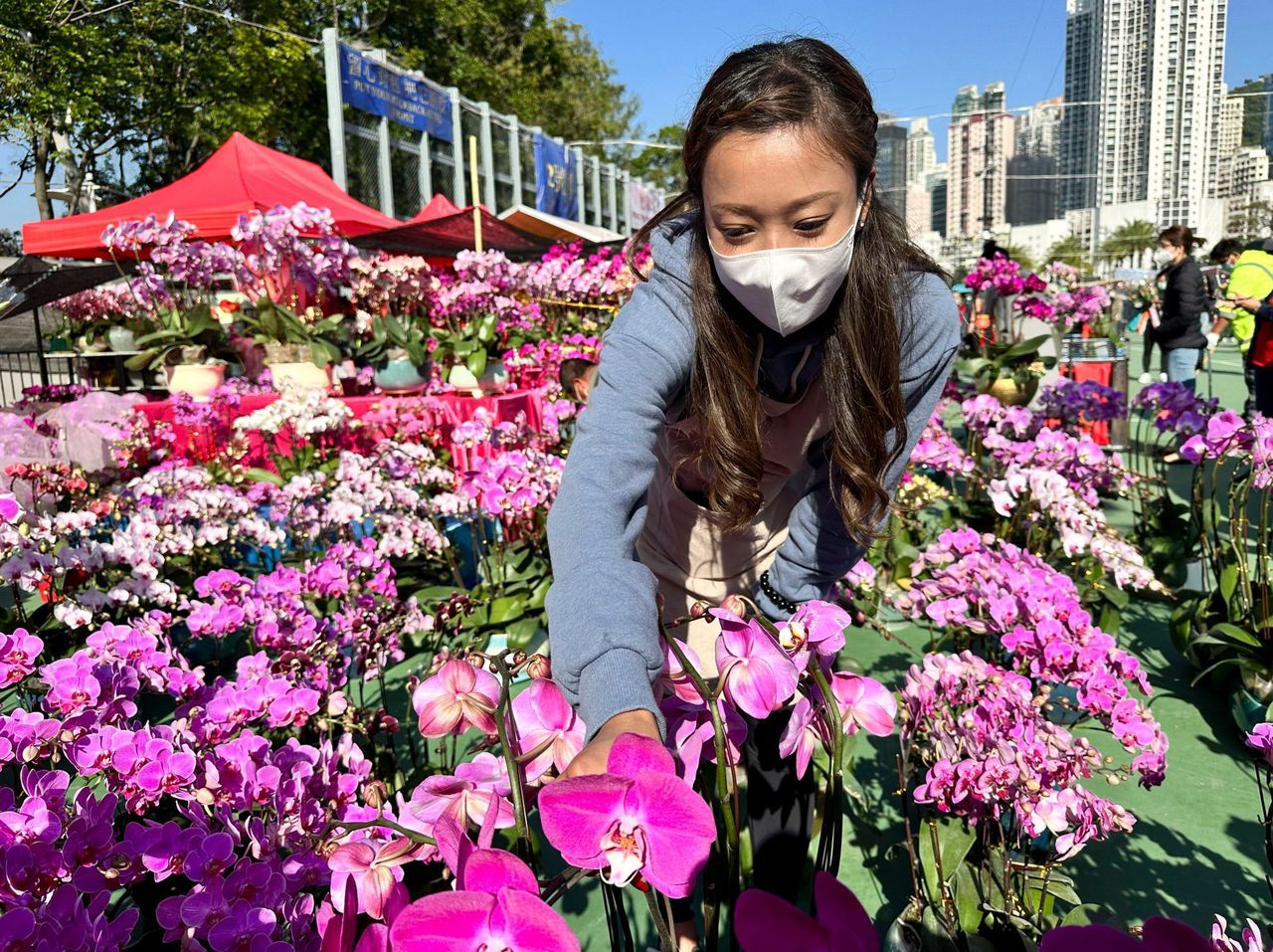 Michelle Ng selling orchids at the Lunar New Year fair at Victoria Park.

Among the fans of the moth orchids were newlywed couple Johnson Lau Chung-wing, 28, and his wife, who bought a pot of the flowers at HK$388 to decorate their new home.

"Orchids are very seasonal. If I want something special to make my home vibrant during the holiday season, it's a no-brainer," the engineer said.

A trader at the fair, Yau Chak-ming, said narcissus flowers had lost their appeal because most of them had yet to bloom.

"You can see all the narcissus pots on the table. People just walked by and did not pay attention to them," he said.