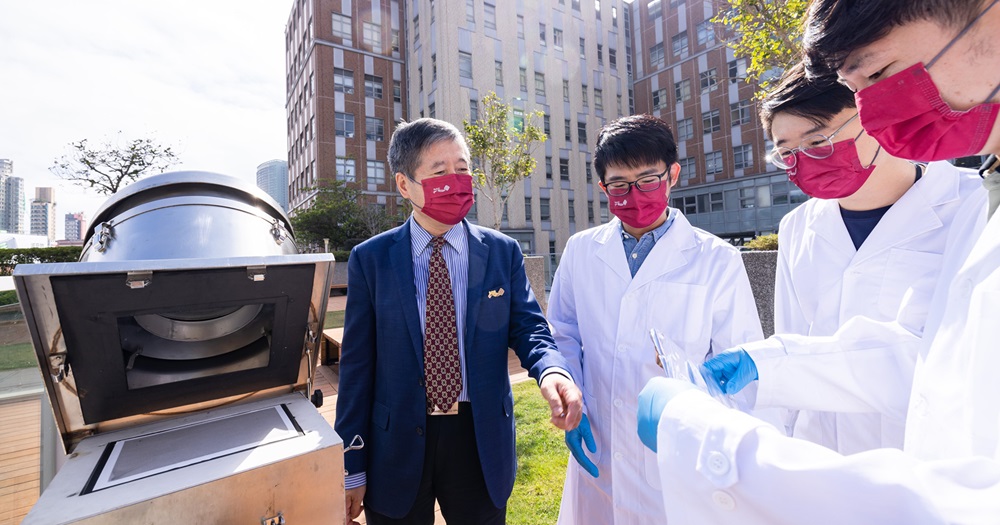 PolyU researchers compile world's first "atlas" of airborne microbes
The Hong Kong Polytechnic University (PolyU) scientists have compiled a comprehensive map of the world's airborne microbes, providing fresh insights into how these species interact with the surface environment and their likely future changes.
In collaboration with researchers on the mainland and the US, the PolyU-led team spent around a year sampling airborne microbes worldwide, from ground level to mountaintops. After nearly a decade of effort, they compiled the first ever atlas of the global airborne microbiome.

Genetic analysis by the team showed that the core communities – the handful of species that form an outsized proportion of the microbe population – were not the same in the air as those in marine or soil ecosystems.

Even though the air is a free-flowing medium with seemingly no internal boundaries, these core bacterial communities are distinctly localised and stable.

The research team analysed the bacterial communities of 370 individual air particulate samples collected from 63 sites around the world, ranging from those at ground level (1.5 – 2 m high) to rooftops (5 – 25 m high) and high mountains (5,238 m asl), as well as from densely populated urban centres to the Arctic Circle.

"We have verified that human activities have certainly changed the structure of microbiomes in the natural ambient air, particularly with a higher abundance of pathogenic bacteria in urban air," said Li Xiangdong, Dean of Faculty of Construction and Environment of PolyU who led the research team.

Li added that the research outcomes could be served as a critical reference for predicting planetary microbiome responses and the health impacts of inhalable microbiomes with future environmental changes.

Overall, the researchers estimate that half of the airborne bacteria originate from ground sources. Urban air has especially high rates of human-associated bacteria – some harmless, others pathogenic.

The direct transfer of germs from people to air is not the only effect on the airborne microbial world. Broad-scale activities such as industrialisation disrupt natural environments and impact air quality. This weakens the environment's "filter" effect on microbial structure, making the composition of airborne bacteria more affected by random processes.

The findings were published in the Proceedings of the National Academy of Sciences, a peer-reviewed journal of the USA National Academy of Sciences.