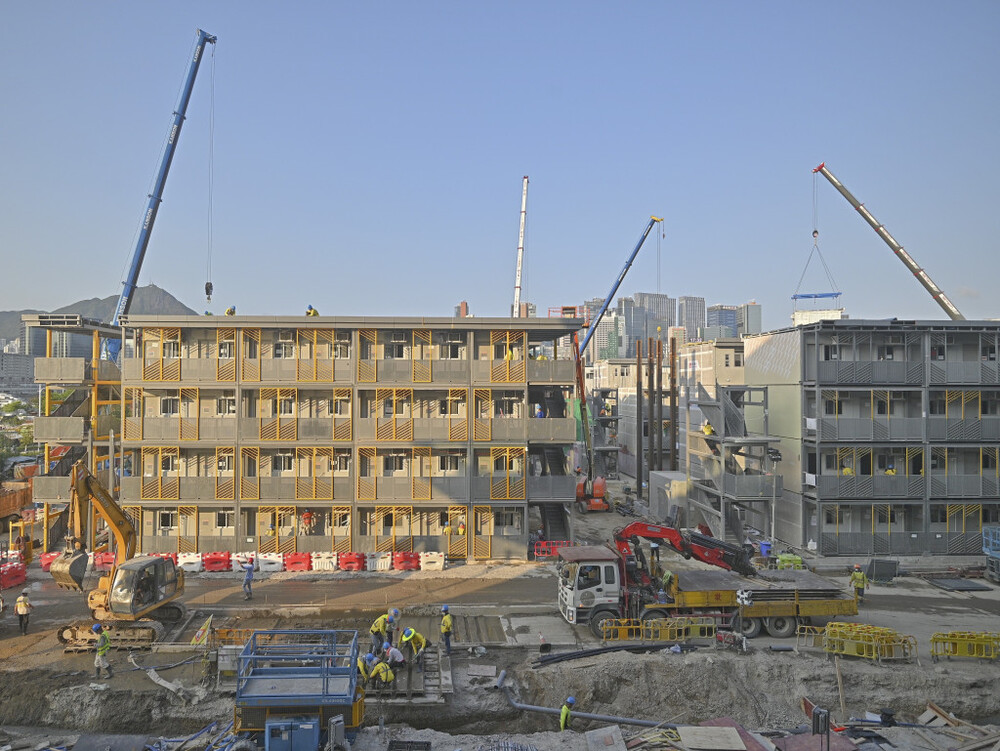 Policy address eyes building more transitional housing
The policy address will significantly increase the number of transitional housing units, with the government taking the lead in works on design and construction, sources said.
Sources added the address would propose extending the leasing length to five years or more.

Chief Executive John Lee Ka-chiu will announce his maiden policy address in the Legislative Council on Wednesday morning.

Although the transitional housing units are targeted to help grassroots families in subdivided flats, many are soon forced to retreat to partitioned flats because of the short tenancy period.

Sources said the government will extend the leasing length to five years or more, although the lands still belong to the developers, to help citizens "transit" to public rental housing units.

Sources also said the government would refer to the construction model of the makeshift hospital in Kai Tak, and the buildings will stand taller than four stories to provide more flats. The buildings will be equipped with elevators as well.

It is understood that private subsidized housing will also be included in the policy address, taking New World Development's "New World Build for Good" scheme as a reference.

That means developers will provide the lands, and home buyers can enjoy "progressive payment" mortgage arrangements to lower the entry threshold for young buyers.