Forty-seven attendees ticketed for flouting social-distancing rules after raid Yau Tsim Mong district councillor Chu Kong-wa calls 'political prosecution'.
Attendees of a film screening hosted at the office of a Hong Kong opposition district councillor are being prosecuted after a Friday night raid by police and undercover health inspectors who deemed the gathering a violation of the city's Covid-19 social-distancing rules.

A Food and Environmental Health Department spokesman confirmed the law enforcement action on Saturday, saying it had received complaints about a "public screening" inside a commercial building unit being held without a proper entertainment licence.

In all, 47 attendees were charged with flouting the city's Covid-19 ban on groups larger than four people in a "public place". Each would be fined HK$5,000, the spokesman added.

The event was held at the office of Yau Tsim Mong district councillor Chu Kong-wai in Mong Kok and started at 7.30pm on Friday night. Award-winning Hong Kong director Kiwi Chow Kwun-wai was there to talk about his film Beyond the Dream after it was screened.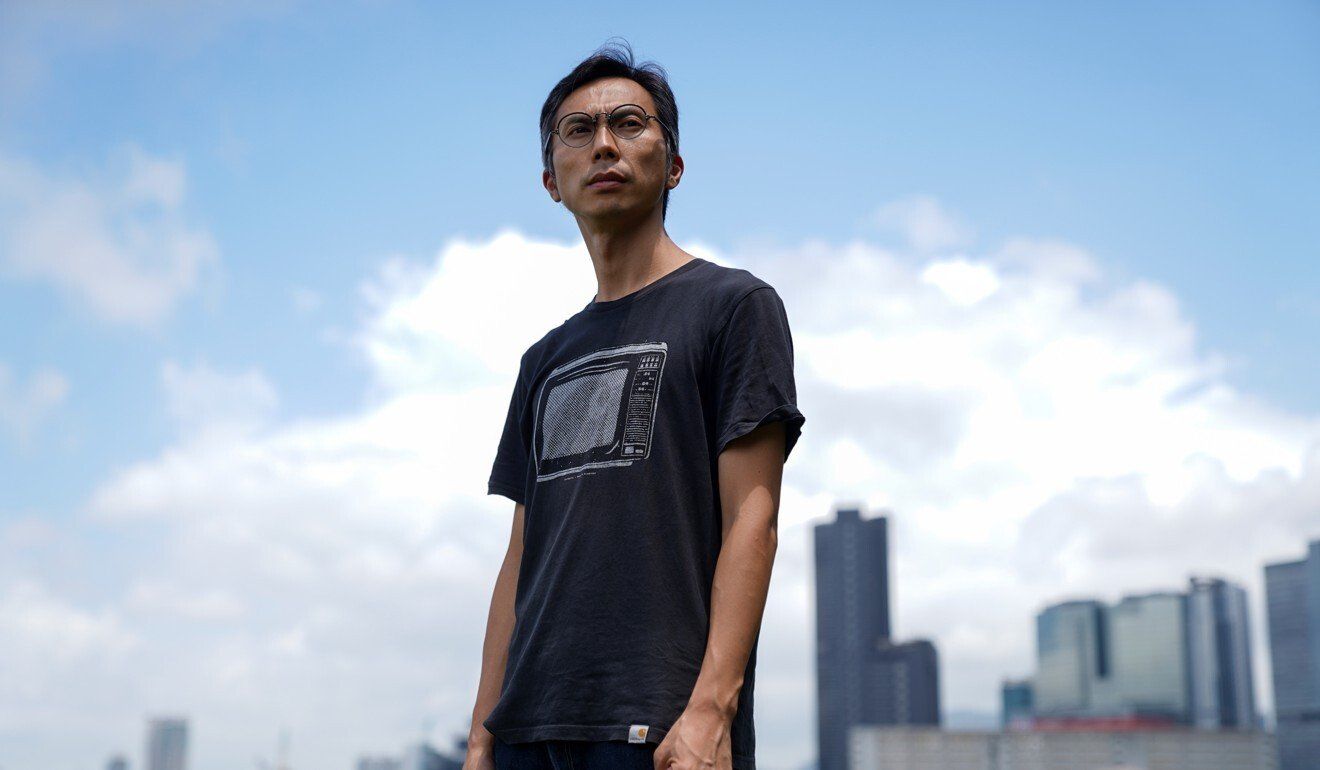 Hong Kong director Kiwi Chow was at the Friday night screening to discuss his film Beyond the Dream.

According to Chu, the gathering, which had not been promoted online, was for "friends only" and should have been treated as a "private event". He confirmed about 40 people were present when the inspectors showed up at his office at 9.30pm.

It was then that it was revealed that two of the attendees were actually undercover officers who had donated HK$100 each to watch the film, Chu said.

The officers said Chu's office was considered a public space and any screening required an entertainment licence, adding that attendees were in violation of regulations on group gatherings and social distancing.

Under the ordinance, anyone who operates an entertainment place without a proper licence is subject to a fine of up to HK$25,000 (US$3,200) and six months' imprisonment.

"This was completely a political prosecution," Chu told the Post. "There were undercover [inspectors] at a private gathering, which is horrible. They were apparently targeting director Chow as well."

Chow made headlines last month when his documentary Revolution of Our Times, which focused on the 2019 anti-government protests, was screened at the Cannes Film Festival.

The 2½-hour documentary takes its title from a widely used protest slogan, which authorities have since labelled a pro-independence rallying cry. Chow later sold the film's copyright and deleted all the clips in his possession to avoid potential legal repercussions.

Chu said he would seek the advice of his lawyers before paying the HK$5,000 fine, while he has to report to police on Monday to make a statement regarding the alleged violation of the ordinance.

The district councillor also compared the screening with one held by the pro-establishment Federation of Trade Unions (FTU) in June, asking if it was also problematic that 200 people had gathered at a community hall to watch the revolutionary-era film The Bugle from Gutian.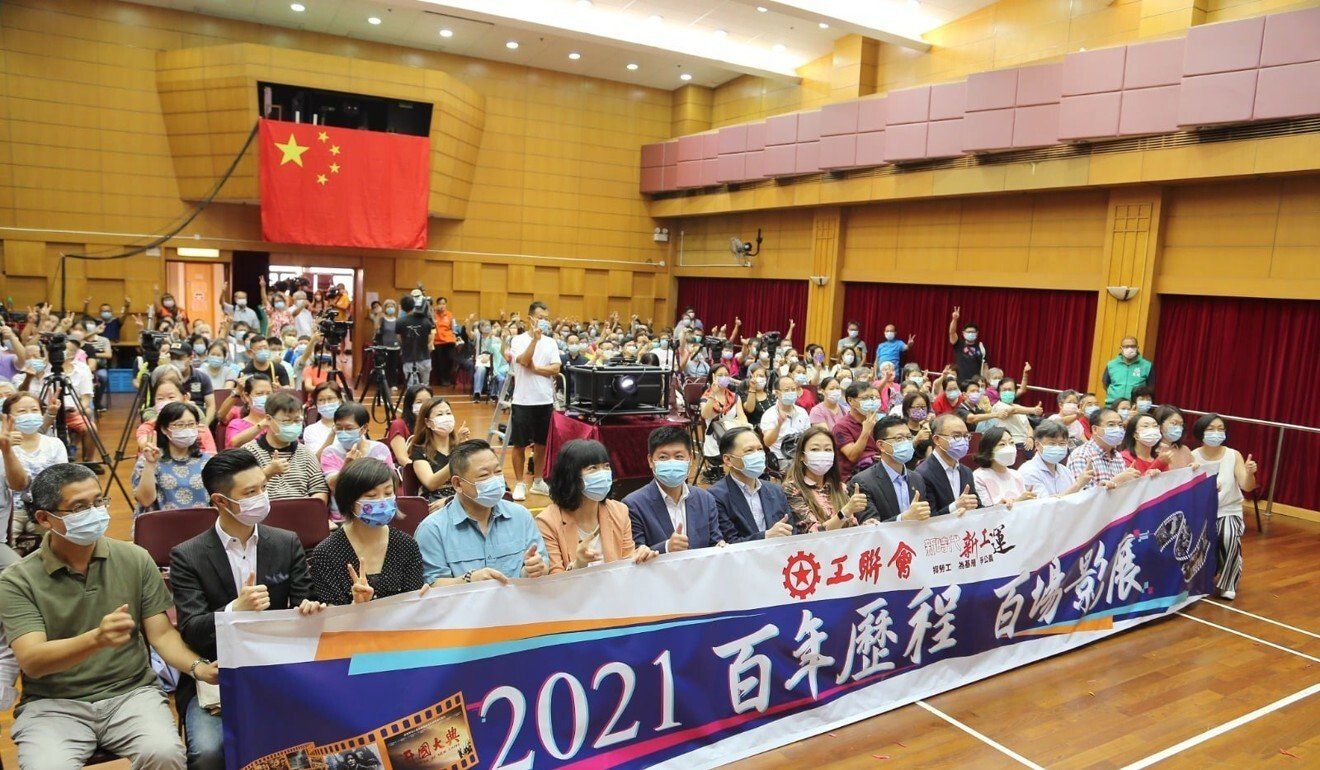 The pro-establishment Federation of Trade Unions gathered 200 people for a screening of a revolutionary-era film in June.

The Post has contacted the department asking whether that event received government approval.

Barrister Albert Luk Wai-hung said whether a screening was a private event would depend on the relationship between the organiser and the participants. It could be private if the screening was held for family members, friends, colleagues or even members of a movie club, for example, he said.

But in this incident, two undercover officers managed to get in, and each paid a donation of HK$100, which Luk said would weaken the organiser's case to convince the court the activity was private.

The same standards would apply to the FTU screening, Luk said, adding that it might be fine if attendance was strictly limited to federation members.

In a statement, the Home Affairs Department said it had reminded Chu to comply with the code of conduct for district council members and guidelines for reimbursement of expenses. If his office was found to have been used for purposes irrelevant to district council duties, expenses would not be reimbursed and he could also be held accountable for violating any laws, the department added.

Officials and local pro-Beijing forces have begun scrutinising the work of filmmakers, with security chief Chris Tang Ping-keung singling out documentaries and books last month, saying that campaigners for Hong Kong independence had begun using softer forms of resistance.

The government also recently announced legislative changes that would revise current guidelines and authorise censors to ban films believed to have breached the national security law, including retroactive action against productions previously granted screening licenses.

Addressing the issue on Saturday, Secretary for Commerce and Economic Development Edward Yau Tang-wah rejected accusations that the looming censorship law amendments would compromise freedom of speech.

"Both the national security law and the Basic Law state clearly that the freedoms we treasure, like the freedoms of speech and creation, are protected," he told a radio programme.

Yau said only one of 400 films submitted to Hong Kong censors since they were ordered to ban productions supporting or glorifying acts that could endanger national security had not been approved for public viewing. He did not disclose the title of the work in question.

Yau said the administration had set out to make the requirements under the Film Censorship (Amendment) Bill explicit and to provide it with clear statutory backing. It will be tabled at the Legislative Council next week for its first and second reading.