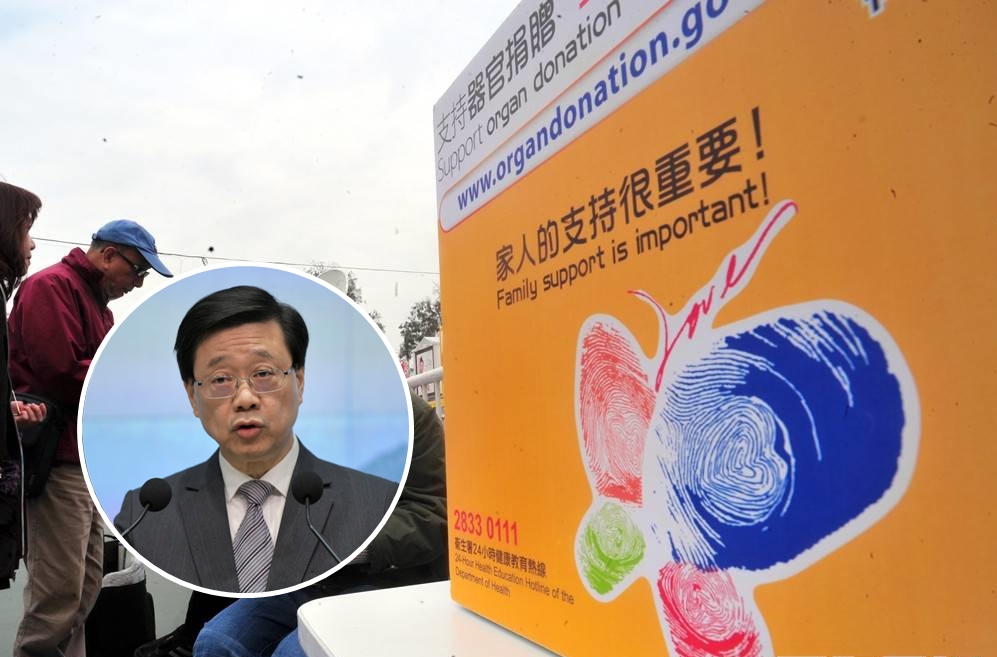 Police told to investigate organ donation disruptions
The Hong Kong Police Force will look into whether there are any wrong-doings by those who withdraw their names from an organ donor registry, said chief executive John Lee Ka-chiu.
Hong Kong has seen an "abnormally high" 5,785 withdrawal of names from people in line to become organ donors from Hong Kong's registry in the past five months.

This comes amid talks on a cross-border transplant mechanism after a four-month-old girl received a heart from a mainland donor last December.

But 2,905 of the opt-outs from the Centralized Organ Donation Register, or over half of them, were invalid because prospective donors had never registered for transplants or had made repeated attempts to opt out.

Speaking to reporters ahead of the executive council meeting on Tuesday, Lee said he had requested the police force to investigate relevant cases to check whether any crime has been committed.

The Hong Kong leader said organ donation is vital in saving lives and that the SAR would continue pushing forward a planned cross-border organ-matching scheme.

Lee added that there were past cases where Hongkongers benefitted from organ donors from the mainland due to similar cooperations.

He also noted that it was dubious and suspicious for people to cancel the registration when they had not even registered.

"I strongly condemn such attempts to detract from the value of this organ donation initiative. We should all condemn such an attempt because this is a disgrace," he said.