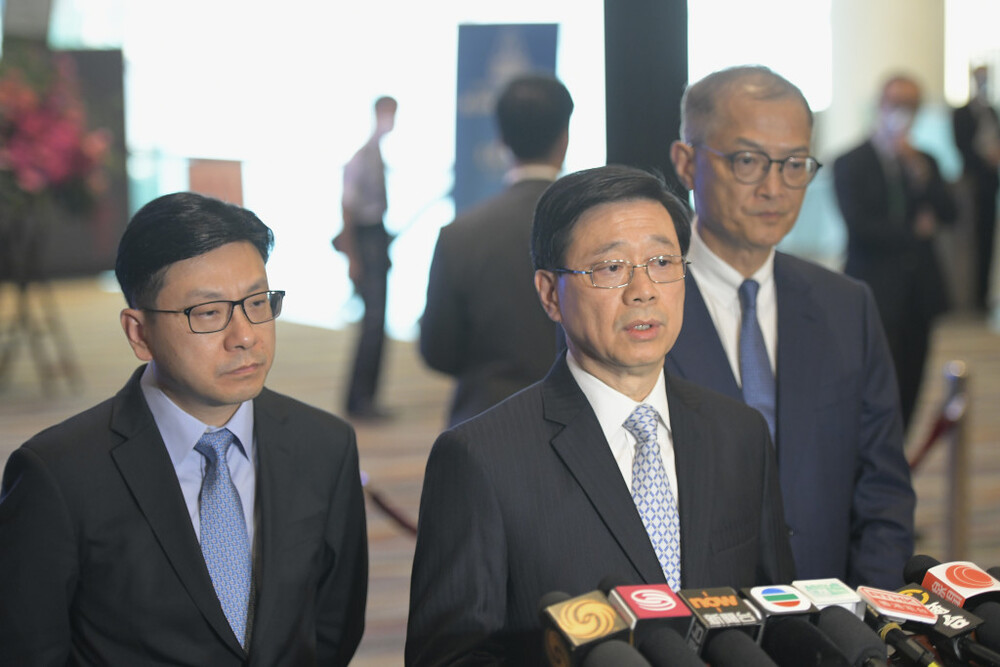 Hong Kong's Chief Executive Reaffirms Safety after Brutal Attack
Hong Kong's Chief Executive John Lee Ka-chiu has reaffirmed that the city is still safe, following a brutal attack that left two young women dead in Plaza Hollywood in Diamond Hill on Friday night.
Lee has asked the police to step up patrolling in urban areas and has directed the Health Bureau and the Hospital Authority to review treatment and recovery procedures for mental disorder patients.

The Social Welfare Department will also strengthen district support through its 24 Integrated Community Centres for Mental Wellness.

"I understand that citizens may have strong feelings regarding this incident.

Yet, generally speaking, Hong Kong has always been seen as one of the safest cities in the world," said Lee.

"I believe citizens will understand that the SAR government highly values and will further strengthen our work in these four areas, so that they can feel safe when carrying out their day-to-day activities." Lee's comments come after the 39-year-old man responsible for the attack was arrested on Saturday morning.

Secretary for Health Lo Chung-mau emphasized that the attack was an individual case and urged the public not to label people with mental health needs.

"I hope the public won't label people with mental health needs.

Instead, I hope the public can show more support and encourage those people to seek help and receive medical treatment to retrieve their health again," said Lo. With the police stepping up patrols, citizens can expect increased security in the city.

However, it is important to remember that individual acts of violence can occur anywhere, and the public should remain vigilant and report any suspicious behavior to the police.

The government's commitment to strengthening efforts to address mental health issues in Hong Kong is a positive step towards ensuring the safety and well-being of all citizens.