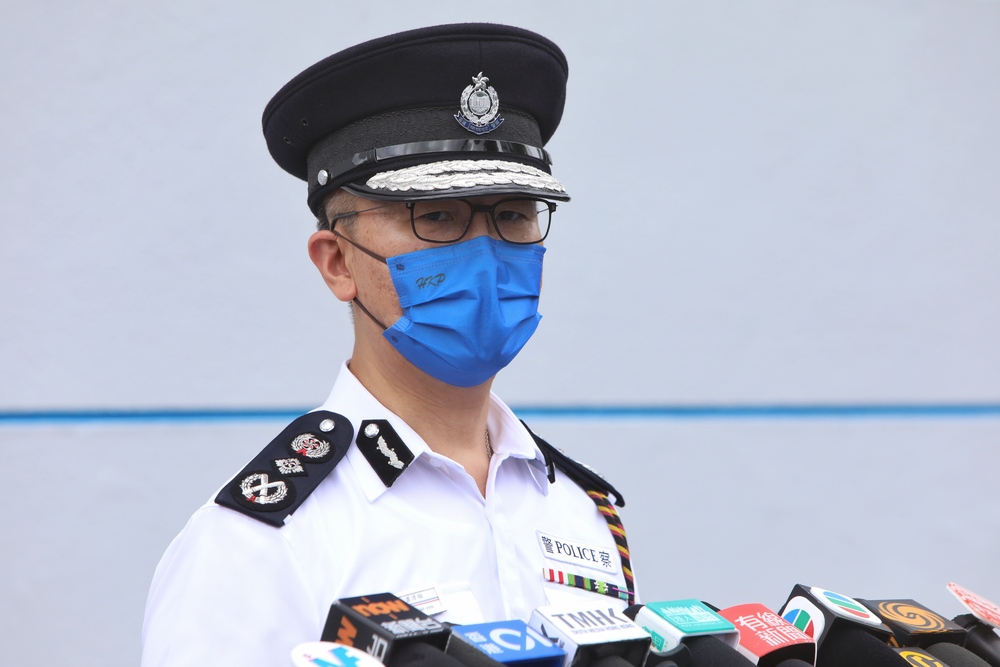 Police to follow up on citizens who obtain vaccine exemption certs
Police Commissioner Raymond Siu Chak-yee said on Saturday that officers will follow up on citizens who obtained vaccination exemption certificates after five doctors were arrested for "selling" over 25,000 certs to the public.
So far, at least 22 citizens have been arrested for "buying" the vaccination exemption certs.

In a TV interview this morning, the police chief said they would see if citizens ever provided their medical records to relevant doctors before obtaining the exemption certs.

Police will also discuss the matter with the Department of Justice when necessary, Siu said.

A total of five doctors – two in Yuen Long, three others in Tin Shui Wai, Chai Wan, and Yau Ma Tei – were arrested this month as police launched a series of operations targeting the false issuance of the exemption certs.

In one case, the doctor who practices in Chai Wan has issued about 6,600 exemption certs between February and June, including more than 3,000 certs in one month. Another 64-year-old female doctor who practices in Yuen Long has also issued a total of 14,367 certs since February.

On another note, Saturday next week (Oct 1) is National Day. When asked if he would grant approval to any parade or marching that day, he said the police would run a risk assessment first but have yet to receive any application for approval.

Siu continued that the city's terrorist threat level maintains at a moderate level. He also said the force would strengthen patrolling but didn't specify the number of officers to be fielded that day.