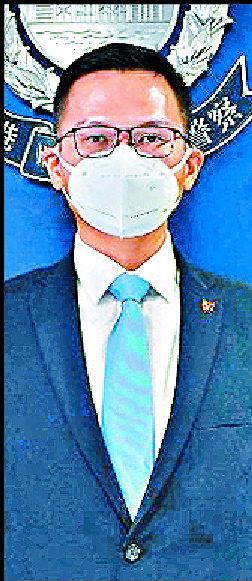 Police superintendent suspended after 'finger-biting' altercation
Sha Tau Kok's police division commander Luk Chun-chung was suspended from duty after allegedly attacking at least two inspectors, including biting the finger of one of them, when they tried to stop him from drunk driving following a gathering on Friday, sources said.
It is understood superintendent Luk and his colleagues gathered at a Chinese restaurant in Sheung Shui on Friday.

Luk, who appeared to be drunk, intended to drive after leaving the restaurant. Sources said Luk became irritated when his colleagues attempted to persuade him not to drive and entered into a scuffle with them.

Luk reportedly bit the finger of a male inspector and punched him in the chest. Another female trainee inspector was also allegedly pushed away and sustained bruises on her arms.

Luk reportedly left the scene in a taxi. After the incident, his colleagues reported the altercation to their superiors.

The two injured inspectors subsequently visited a hospital and the male was given stitches on his finger, sources said.

It is understood the police force's senior management were highly concerned and Luk was immediately relocated to the regional command and control center in the New Territories and later suspended from duty.

A police spokesman said the force is following up on the incident, adding: "The force has always valued the conduct of its officers."

Luk is a police negotiator with decades of experience.

He had also been an acting superintendent in the commercial crime unit.

In a similar case in November 2020, sergeant David Leung Kwok-wing was sentenced to 160 hours of community service for common assault after he pulled the hair of a female subordinate because she spilled red wine on his shoes.