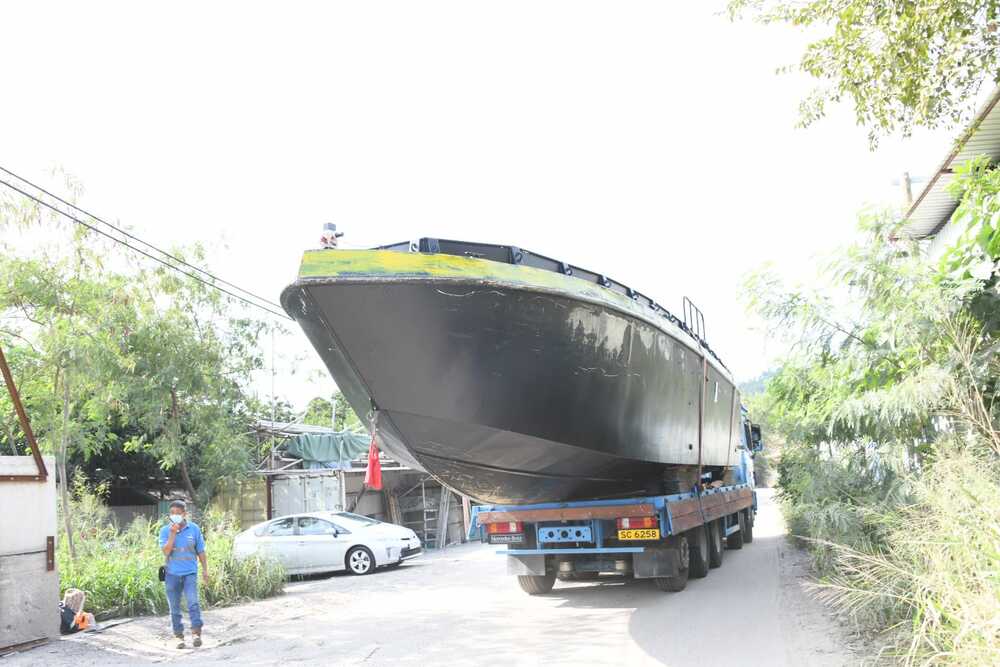 Police seized speedboats worth HK$4m in anti-smuggling operation
Police have confiscated four speedboats worth HK$4 million in their latest operation targeting cross-border smuggling.
The four speedboats were found near Nim Wan Path, Lung Kwu Tan, Tuen Mun. They were each 15 meters long, four meters wide and two meters high.

Each of them were installed with three to four engines, giving the boats a maximum speed of over 90 kilometers per hour.

Police assistant commander for Castle Peak division Kam Hok-chun said the boats were painted black and did not have lighting systems, making them hard to be noticed when sailing at night.

"The boats were made of steel and they are strong enough to crash into other boats, or even make them flip over. They pose threats to law enforcement boats and other boats," he said.

He said police officers were inspecting beaches around Nim Wan in early morning last Thursday, when they found the area hiding the speedboats.

He said the 740 square-meter site is less than 10 meters away from the coastline when the tide is in, adding six container boxes were intentionally placed near the coastline to block officers from discovering the speedboats.

Police have launched a series of anti-smuggling operations since the death of marine cop Lam Yuen-yee, who died while chasing smugglers in the waters near Tuen Mun.