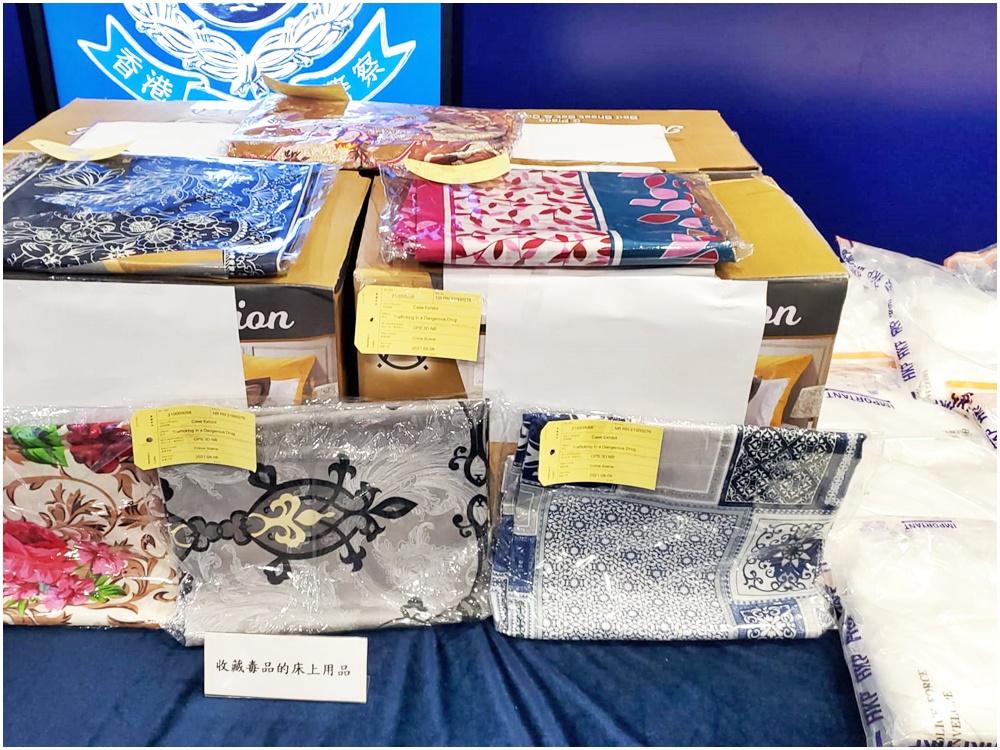 Police seize HK$57 million of ketamine and ice among bedclothes
Police seized HK$57 million worth of ketamine and methamphetamine hidden amid bedclothes, arresting two people.
The operation was conducted on Thursday and Friday last week, when officers found 82kg of ice and 24kg of ketamine hidden in 1,500 boxes of bedclothes inside cargos in Yuen Long. The cargos belonged to a logistic company on Kung Um Road.

The drugs were shipped from Pakistan by sea. The cargo had been stored in Kwai Tsing Container Terminal before being taken to Yuen Long on August 5.

Two brothers surnamed Wong, aged 24 to 26, were arrested for conspiracy to smuggle a dangerous drug, obstructing police officers, and failing to produce proof of identity.

They do not have a triad background. One of them is a mastermind of the syndicate.

"They had once resisted during the arrest, but the police eventually subdued them at the scene," Ip Sau-lan, Chief Inspector of the force's narcotics bureau said.

Chan Kong-ming, Superintendent of the narcotics bureau, believed the operation had prevented a batch of drugs entering the Hong Kong market.

He advised the logistics companies should stay alert and avoid being brought into drug trafficking activities.