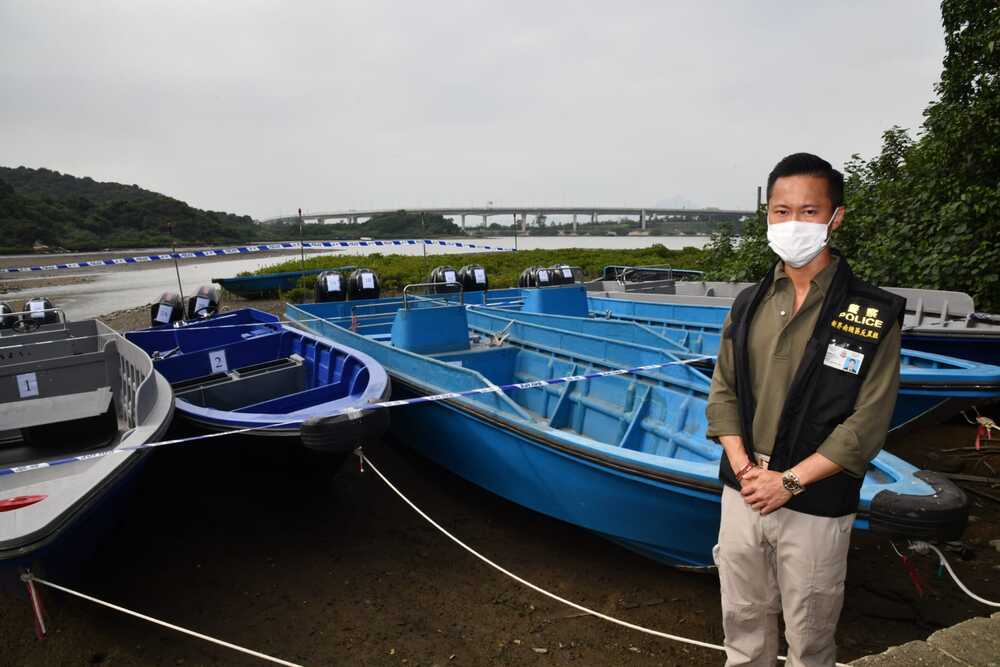 Police seize five modified speedboats worth HK$4m on Lantau
An anti-smuggling operation on Wednesday saw police seize five speedboats with extra engines installed at a bay near Tai Ho Wan on Lantau Island which led to the arrest of a 58-year-old triad member.
According to officers from the regional anti-triad unit of New Territories South, police received intelligence that an active smuggling syndicate on Lantau Island had hidden their speedboats in the waters and on the land in a remote area of the island.

After in-depth investigation, police mounted the operation at 11.45am today at a bay near Tai Ho Wan on Lantau Island in western Hong Kong and found five illegally modified speedboats moored there.

The boats range from nine to 12 meters long with a width of 2.5 meters. They were each equipped with two outboard engines providing 300 to 400 horsepower. The boats can reach speeds of up to 50 miles per hour on the water, equivalent to a vehicle traveling at 80 kilometers per hour on land.

Police went on to say that these five boats with the 10 outboard engines are worth about HK$4 million.

Officers also arrested a 58-year-old man in Pak Mong, who is a member of the triad society 14K and the mastermind behind the smuggling syndicate. He was arrested for construction of vessels for the purpose of smuggling and is now detained for questioning.

Police pointed out that two of the boats seized there belong to the arrested man, while the other three belong to other members of the syndicate.

An investigation is underway, and police have not ruled out more arrests.