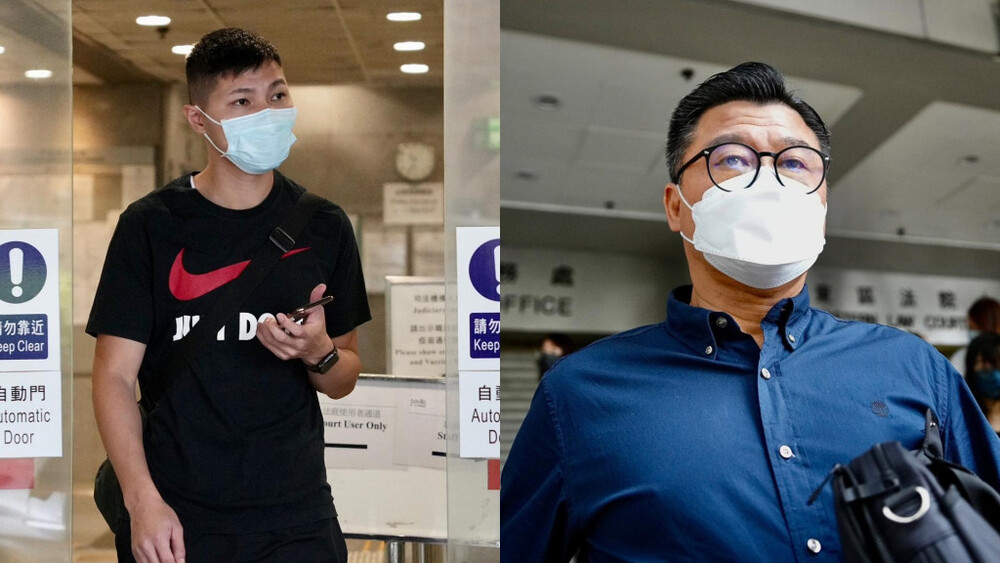 Police officers charged for impersonating national security officers
Two police officers were charged with fraud on Thursday for conspiring with another man to coerce a person into making transactions by falsely claiming to be national security staff.
Suspended police officers Tang Hui-yeung, 30, and Chuang Kong-wai, 46, went on trial today in the Eastern Magistrate's Court.

They were accused of impersonating Hong Kong National Security members between March 27 and April 1 this year, in conspiracy with a 58-year-old retiree Lee Suet-fai to influence the victim to pay off a deal between two companies in Shenzhen.

According to the court, the victim said he received messages from the three defendants - who claimed to be Hong Kong national security officers - saying they received complaints from the Guangdong Security Department, which accused the victim of engaging in criminal activities in Hong Kong and asking him to pay the outstanding sum.

Three defendants were arrested by Hong Kong Police in May this year and released on bail after today's court appearance, pending the second round of the trial on November 4.