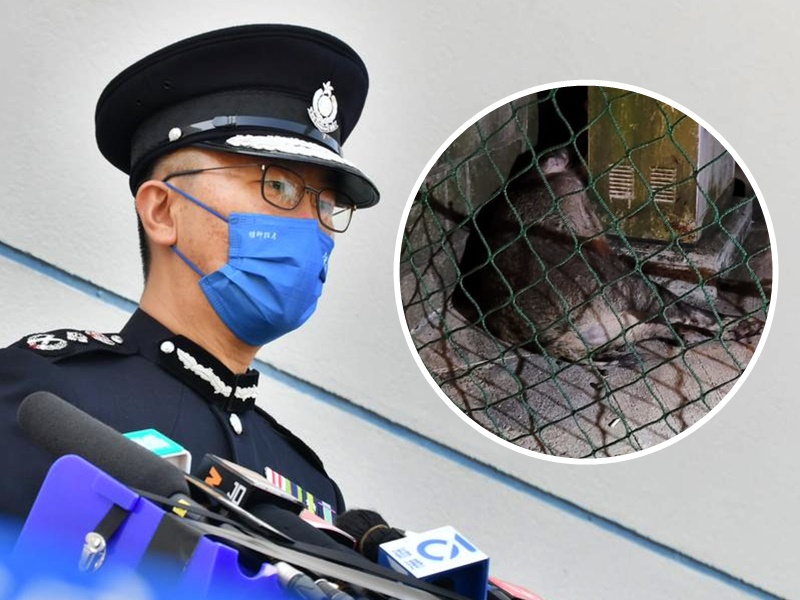 Police not behind boar "capture and kill" policy
Commissioner of Police Raymond Siu Chak-yee said police are not behind the wild boar "capture and kill" policy following an officer being attacked and wounded by a boar.
A cop was attacked by a boar in Tin Hau on November 9, and the Agriculture, Fisheries, and Conservation Department announced the "capture and kill" policy three days later.

When speaking to the media on Saturday, Siu said that the police didn't exert any pressure on the Department, and he didn't know where the rumor came from. He continued to say that those who started the rumor most likely wanted to discredit the police and incite hatred towards officers.

He also wanted citizens to reflect on the possibility that if the boars tried to harm them, would they want to be protected by the police. He asked citizens what they would think if officers arrived at the scene and did nothing.

He pointed out that the officer who got hurt in Tin Hau was trying to stop the boar from harming citizens and affecting traffic, which is the duty of the police.

Siu said that the officer had undergone surgery twice, with 14 stitches in his back and severe injury to his calf. He needed a skin graft and is still in hospital, Siu noted.

According to the Department, 17 boar attack cases were recorded this year, and six of them took place this November.