'Non-lethal' weapons fire pepper powder balls or jets of liquid that affect eyes, nose and throat; police experts also testing stun guns
Two new anti-riot guns have been given to Hong Kong police and could be used to guard against trouble when the city celebrates China's National Day, on October 1.

The pistol-shaped weapons fire either balls of pepper powder or an irritating liquid pepper solution, both described as non-lethal.

Officers are also testing a third weapon, a wireless stun gun, that delivers an electroshock to disable suspects in a confrontation.

Force insiders told the Post that dozens of the imported pepper-loading guns and hundreds of rounds were delivered to each of the Police Tactical Unit's five operational bases several months ago, but had not yet been officially deployed.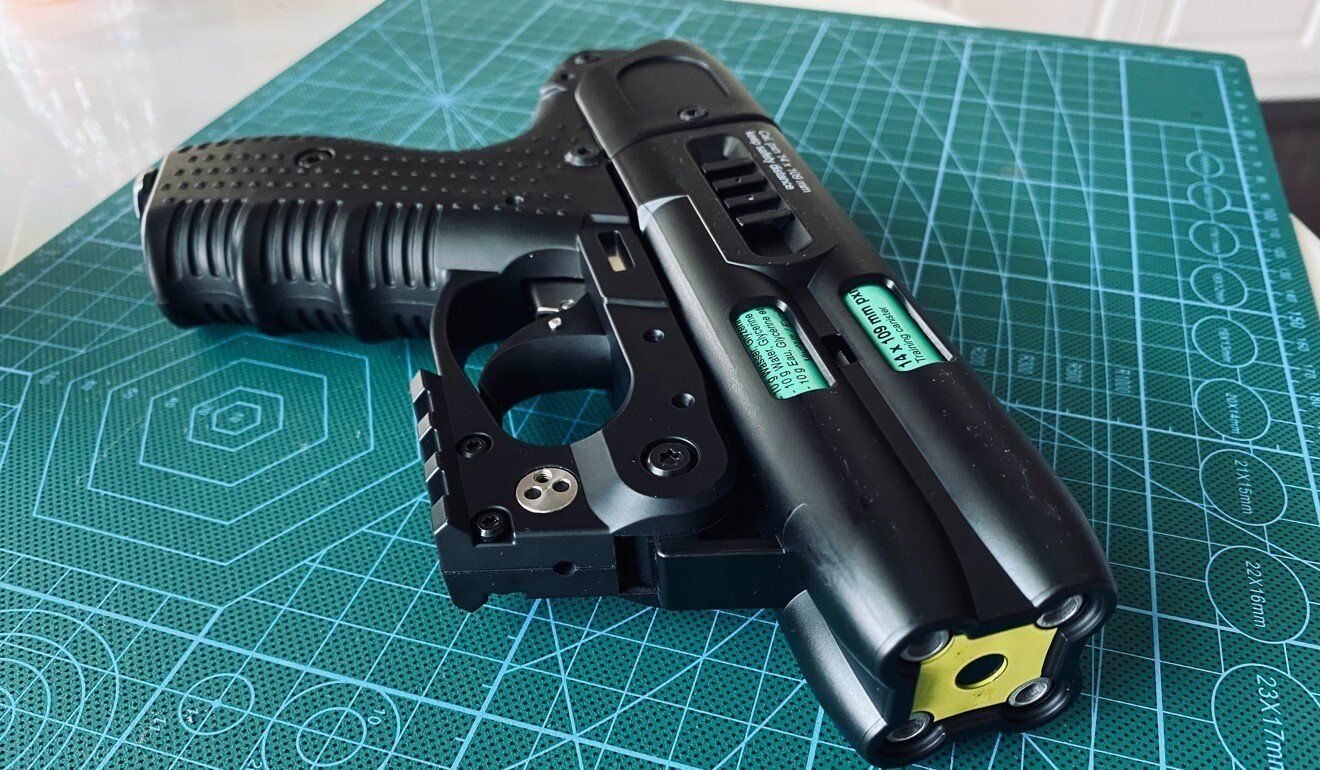 The JPX4 jet gun can be loaded to fire four rounds of liquid pepper solution.

One police source said the weapons were part of anti-riot, "self-protection" gear for officers in frontline situations involving crowds. He added they would not be issued to beat officers for regular foot patrols.

The pepper ball-loading pistol allows the user to shoot five rounds containing balls of pepper powder that burst on impact.

The other weapon, the JPX4 jet gun, can be loaded to fire four rounds of a jet of liquid pepper solution.

Both cause intense discomfort on contact, affecting the eyes, nose and throat for several minutes.

The source said the weapons were light, easy to use, and convenient to carry.

"They are short-distance weapons designed to deal with smaller groups of people," he said. "These devices are used to stop suspects from charging against police and to subdue them to avoid a scuffle or physical confrontation."

Over the course of nearly a year, anti-government protesters and police were involved in violent confrontations, during which officers fired 19 live bullets, 16,233 rounds of tear gas, 10,108 rubber bullets, 1,885 sponge grenades and 2,033 beanbag rounds between June 2019 and May 2020.

The source said the new equipment provided frontline officers safer alternatives to firearms, tear gas or batons.

Although the social unrest in the city died down with the arrival of the coronavirus pandemic last year, the source did not rule out the possibility of deploying the new weapons on National Day.

Another source said: "Even though the weapons are being loaded into our vehicles during special operations, officers on the ground will only use them when necessary."

He added that police would be gathering intelligence and conducting a risk assessment exercise before finalising their deployment plans for October 1.

The guns would only be issued to Police Tactical Unit officers trained to use them, the sources said.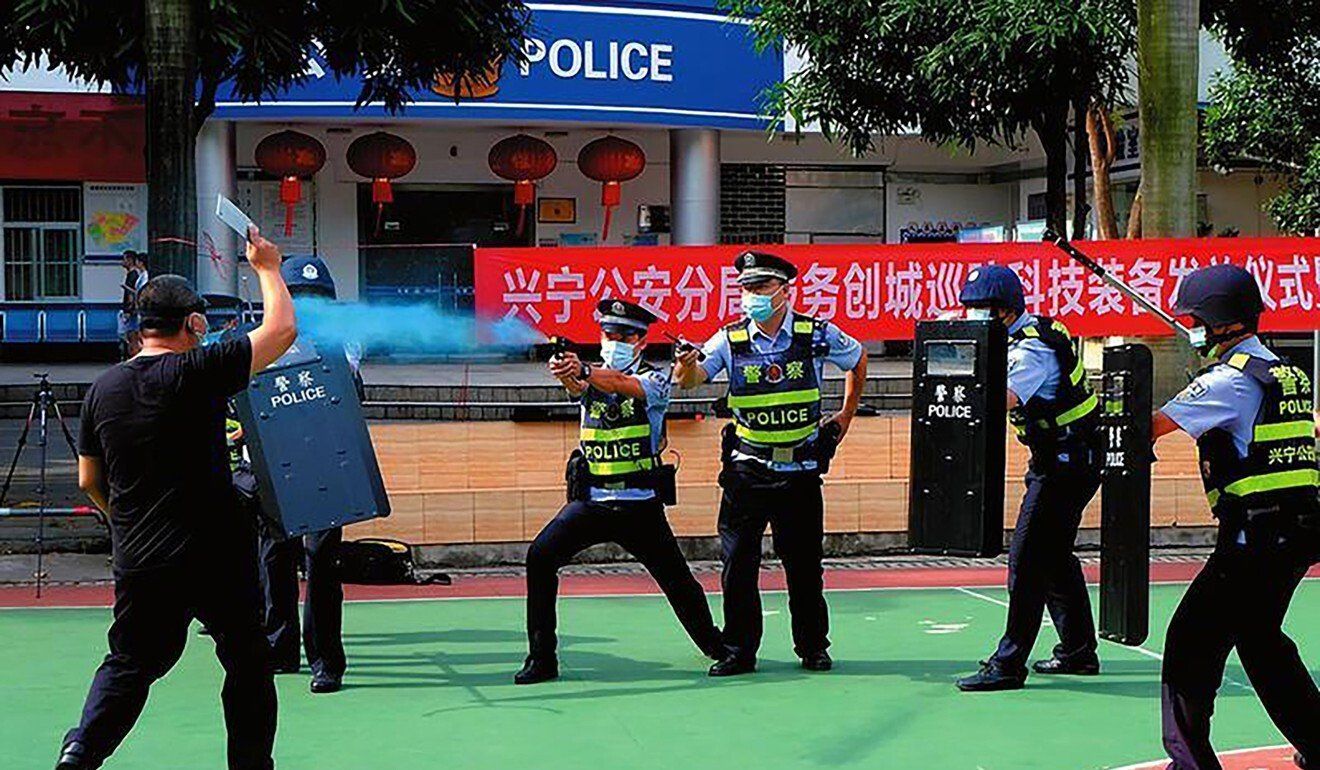 Officers train using the JPX4 jet gun.

At the height of the social unrest, the force set up a 6,000-strong anti-riot squad with officers from various sections joining those from the tactical unit.

Although the squad was disbanded last year, officers from the Emergency Unit and criminal investigation units will also be trained to use the new weapons.

So far, police have used guns that could be loaded with either about 100 pepper balls, or powerful jets that dispense pepper spray. Both are meant for use with larger crowds.

Beat officers were also equipped with pepper spray.

One of the sources said the new weapons covered a longer distance than those using pepper spray.

The Post has learned the weapons were imported before some Western countries imposed sanctions against the city after the introduction of the national security law last year.

The force is also considering arming officers with stun guns.

"Experts at the Police Tactical Unit headquarters in Fanling are now testing the use of two types of stun guns that include a wireless shocking device," one of the sources said.