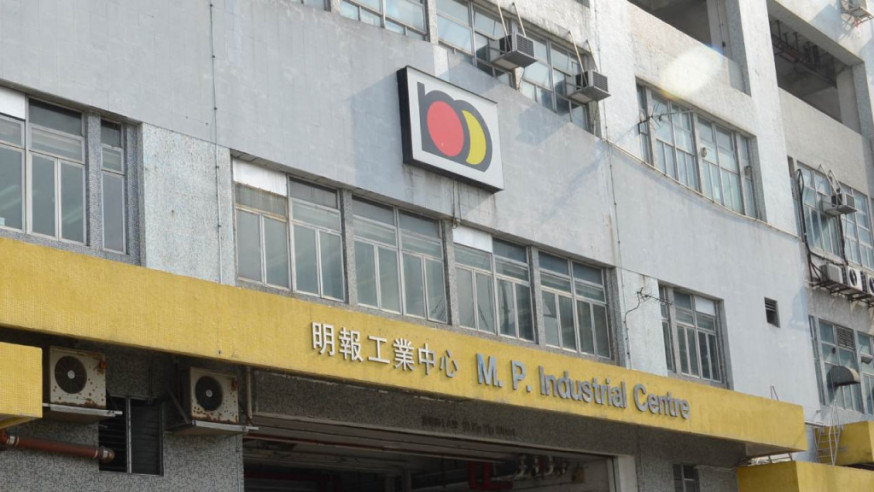 Police express 'strong concerns' on Ming Pao comic hinting at Tsuen Wan school controversy
Police sent a letter to the local newspaper Ming Pao to express "strong concerns" over a cartoon published Tuesday, which depicted anti-riot cops arriving at a school to find the principal complaining about the student's behaviours.
The letter was sent by Joe Chan Tung, the assistant police commissioner for public relations, who said the comic drawn by Zunzi could mislead readers on the perception of police handling help requests filed by schools.

It might also lead readers to associate it with the recent controversy at St. Francis Xavier's School in Tsuen Wan and misunderstand why the school calls the police, Chan added.

St. Francis Xavier's School suspended 14 students from school for three days last week over "disrespectful behaviours" towards the national anthem and flag-raising ceremony. The school confirmed that officers arrived at the campus on the same day only to investigate a damaged sign near the main gate. Police later classified the case as criminal damage.

As shown in the comic, two fully armed anti-riot cops carrying batons and shields asked, "What have the students done wrong this time, principal Chan?"

The principal, in an orange suit, answered: "A student from class 6A used foul language, another student from class 5C lost an eraser, the third one from class 3D was caught hiding a laser pointer in the schoolbag, the fourth one from class 2A was suspected of threatening for talking back to a teacher..."

In response, the Ming Pao editorial board said they received the letter and thanked the police for the comments; they would continue to provide trustworthy news information to readers and support professional works submitted by columnists.

The cartoonist Zunzi, real name Wong Kei-kwan, said his work didn't target the police. He noted that the Tsuen Wan school should guide students step by step instead of handling the matter using pressure.

He added that it's an ordinary cartoon similar to other commentaries aimed to express his views on social affairs.