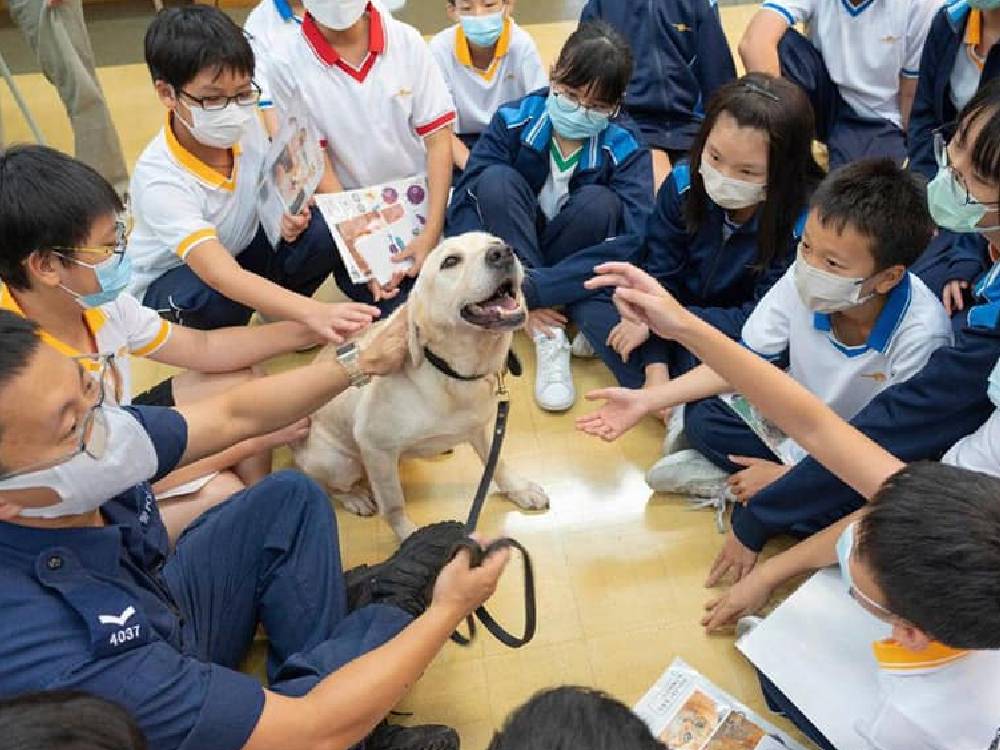 Police dogs join secondary students
Police officers brought police dogs with them on a visit to a secondary school in Tin Shui Wai.
Officers from Yuen Long police district, Tin Shui Wai division and the police dog unit visited the school yesterday under the Police School Liaison Programme to interact with over 140 teachers and students to spread the message of animal protection.

The event was themed "animal protection" to raise the students' awareness on preventing animals cruelty, being a responsible owner, and what to do when they witness animal abuse to protect both themselves and the animals.

The school also conducted a live webcast to provide animal protection information for cross-border students on the mainland so that teachers and students can spread the message of animal protection and work together for the welfare of animals.