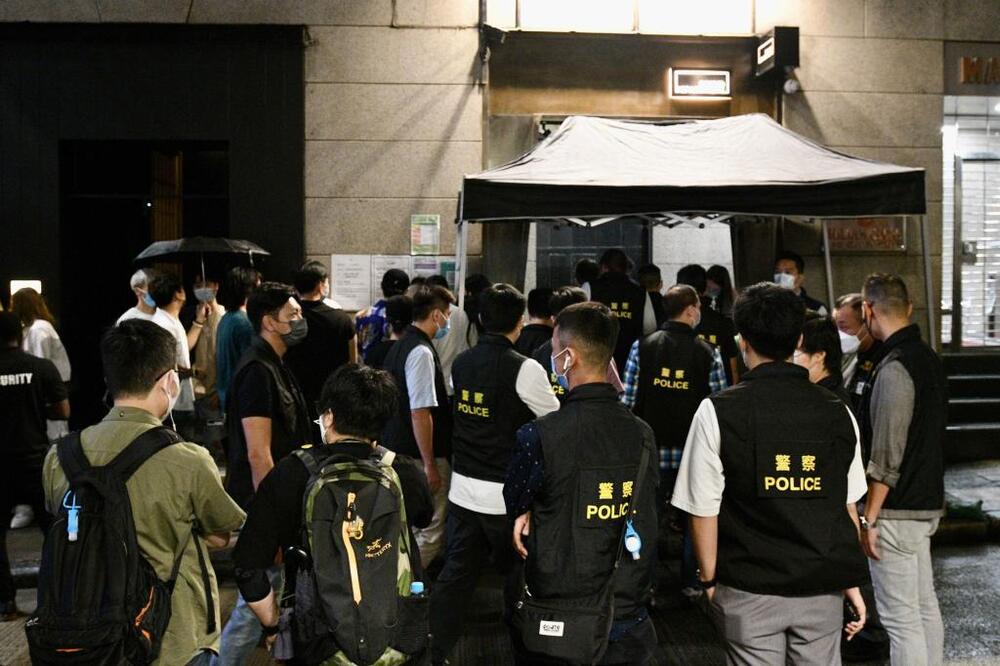 Police cluster adds another infection as HK sees 1,276 Covid cases
Hong Kong reported 1,276 new Covid-19 cases on Sunday, as the police cluster saw one more test positive.
Among the new cases, 1,161 were locally transmitted, including 416 confirmed via PCR tests and 745 verified positive RAT results. The other 115 infections were imported cases 54 detected at the airport, 46 at quarantine hotels and 15 were patients that completed seven-day quarantine and entered communities.

The Center for Health Protection's principal medical and health officer Albert Au Ka-wing said the tally of the fifth wave now exceeded 1.214 million.

The outbreak cluster of the police anti-terrorism unit reported another confirmed case, taking the infection number of the cluster to 23.

Au said the department had 139 officers and was divided into three groups. All of the patients were in the same group, and none of the 116 officers in the other two groups tested positive.

Health authorities recommended the affected group not work and the other two groups get tested between June 22 and 23.

The investigation found that, in addition to taking off their masks when eating, the people concerned also ate in their cars when they went out to work. They have also taken off their masks when doing physical exercise outdoors or showering in the changing room.

Three residential care homes reported infections on Sunday, involving HK Chinese Women's Club Wcsy Memorial Care and Attention Centre and Hiu Kwong Nursing Centre Company, each of which had one caregiver tested positive. Meanwhile, Jockey Club Home for Hospice in Sha Tin had a resident and a part-time physical therapist infected.

Au spoke of 14 more suspected BA.2.12.1 cases, including one imported case, six of unknown origin and two associated with cases of unknown origin.

He said Hong Kong has recorded 250 cases of BA.2.12.1, which originated from a couple returning from the United States. Among them, 80 were of unknown origin, and the largest cluster was the McDonald's in Quarry Bay with 41 cases.

No patients need to be hospitalized in the intensive care unit for the time being, and no re-infection has been observed. However, there was evidence of higher infectivity.

The city has also seen seven more suspected BA.4 or BA.5 cases, of whom four were imported and three were family members of staff confirmed earlier at Regala Skycity Hotel.

Hospital Authority's chief manager for integrated clinical services Larry Lee Lap-yip reported two new death, pushing the death tally to 9,182. The deceased were two men aged 52 and 86.

Public hospitals and treatment facilities are now housing 461 patients. Among them, 15 are in critical condition, eight in serious condition and two in intensive care.