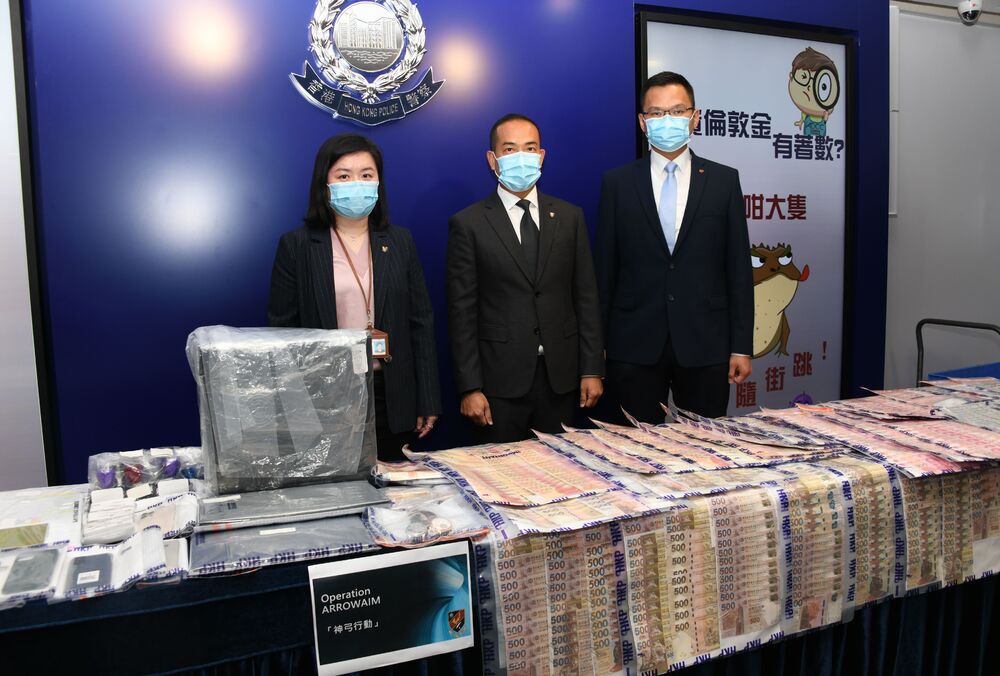 Police busts cross-border London Gold fraud
The police busted a cross-border London Gold fraud worth over HK$230 million, and arrested seven people in the operation.
The fraud involved a total of 116 victims, and all are from the Mainland.

Officers began the operation yesterday and arrested five men and two women, aged between 35 and 76, according to Yip Wing Lam, Superintendent of Police, Fraud Division, Commercial Crime Bureau. All fraudsters are from Hong Kong.

The seven arrested include the manager, board member and bank account holder of a local investment company. They were arrested for conspiracy to defraud and laundering money. The operation is still ongoing and more arrest would be made.

Luk Chun-chung, Chief Inspector of Police of the Commercial Crime Bureau, said that two lawyers reported the case on behalf of the 116 victims, who altogether lost over HK$200 million. The biggest loss within a single case is worth about HK$13 million.

The fraudsters used a local London Gold company and agency from Mainland to induce the victims to sign an agreement contract. The contracts authorizes the Mainland agency to control victims' investment accounts and process unreasonable trade of London Gold, which caused the victims to lose all their principal.

This fraud involves a local financial company and a Chinese asset management company.

In yesterday's operation the force raided the investment company's offices, located in Central and Cheung Sha Wan, as well as the homes of the fraudsters. Officers confiscated laptops, smartphones, bank statements, documents and cash worth HK$830,000.

The police also freezed the assets of fraudsters worth around HK$77 million.

The fraudsters held conferences at Mainland through the Chinese agency, in which they claimed the investment was "high in repay and low in risk", yielding a return of 13 to 27 percent. The victims were attracted to invest in the London Gold, and were induced to provide their account usernames and passwords to the company's agents.

As the money was deposited into the investment accounts through the agents, the victims were notified that they had lost all the money in the account due to investment losses.

Leung Hau-ming, Senior Inspector of Police of the Bureau, encouraged the public to thoroughly study the background of the investment company and the risk of the investment.

Leung added that the investors should carefully read the documents before signing, and should not easily sign any contracts authorizing third parties to purchase investment products.