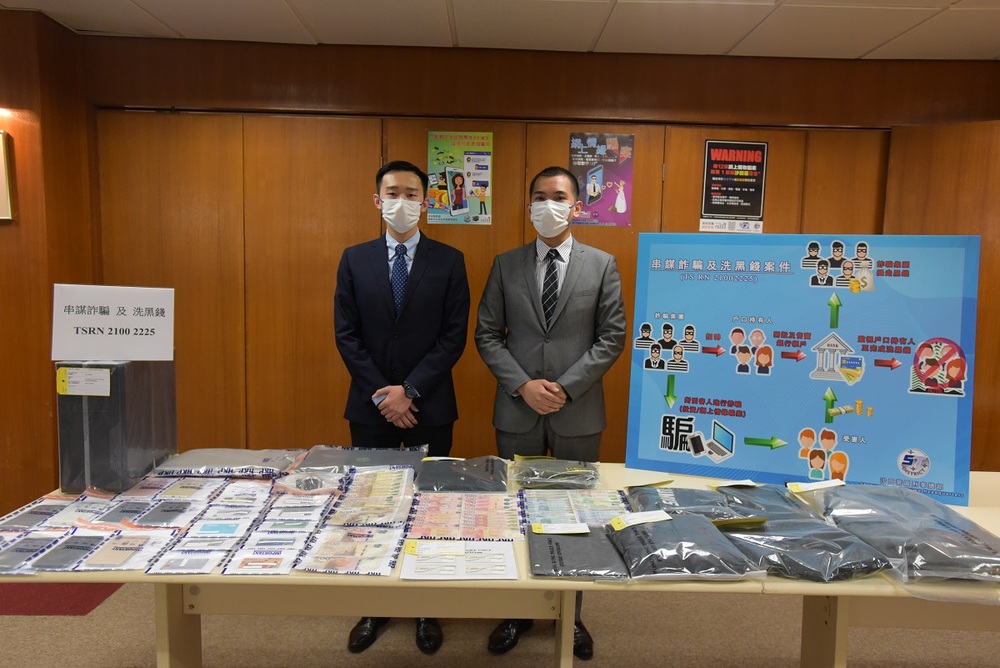 Police bust romance scam after laundering HK$12 million
Police busted a romance scam syndicate in a three-day operation last week, and arrested 14 for their involvement in nine fraud cases and laundering HK$12 million.
Officers arrested 11 men and three women, aged 15 to 42, in a three-day operation that started last Friday for conspiracy to fraud, money laundering and false imprisonment.

Among the 14 arrested, seven were the core members of the syndicate, and the remaining seven were bank account holders, while some of them have a triad background.

Police believe that they have dissolved the syndicate, and more arrests might be made.

The syndicate would use a romance scam and ask victims to invest in the development of an unknown mobile application, the scammers will then flee and disappear after victims found them suspicious.

One of the victims was conned into investing HK$660,000.

On the other hand, scammers asked citizens to rent their bank accounts for the syndicate for money laundering, bank account holders would earn HK$1,000 to HK$2,000 everyday, but have to remain in a hotel room guarded by members of the syndicate without their phones.

The scammers will only allow those bank account holders to leave the hotel room after members of the syndicate have finished the whole process of money laundering using their bank accounts.

Officers said at least nine accounts were involved in at least HK$12 million in transactions, including 617 deposits and 770 withdrawals.

Police therefore reminded citizens not to open a bank account for others, while also not to fall for unrealistic investment plans, especially those claiming it is low risk, high return.