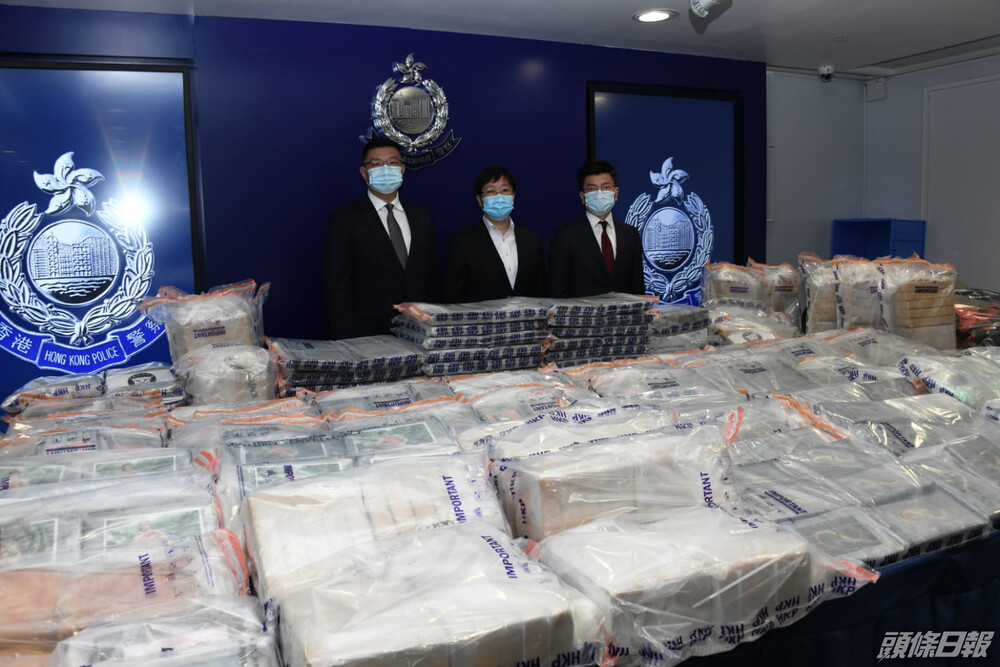 Police bust drug trafficking worth HK$950 million
Police have made their largest cocaine seizure in a decade, seizing over 700 kilograms of cocaine in Sha Tin, with a street value of about HK$935 million.
Two men, aged 19 and 25, have been arrested. The duo has been charged with drug trafficking and will appear at the Sha Tin Magistracy tomorrow.

Senior Superintendent of the police's narcotics bureau, Ng Kwok-cheung, said officers had intercepted a man outside a Fo Tan industrial building on Friday afternoon, finding 150 blocks of cocaine on a trolley. Police then found an additional 450 blocks of the drug inside a unit at the industrial building.

On the following day, officers stopped another man and seized 42 blocks of cocaine inside a Sha Tin residential building.

Officers believed the drugs came from South America and arrived in Hong Kong recently via speedboats.

Meanwhile, the force also found another batch of HK$15 million worth of heroin and methamphetamine at a warehouse in Sau Mau Ping and arrested a man. Officers believed that some of the drugs were already on the market.

Police said they had noticed an increase in cannabis, cocaine, ketamine, heroin, and ice found in Hong Kong.

The force said drug syndicates were smuggling drugs in bulk instead of in small batches now due to the traveling restrictions under the epidemic.