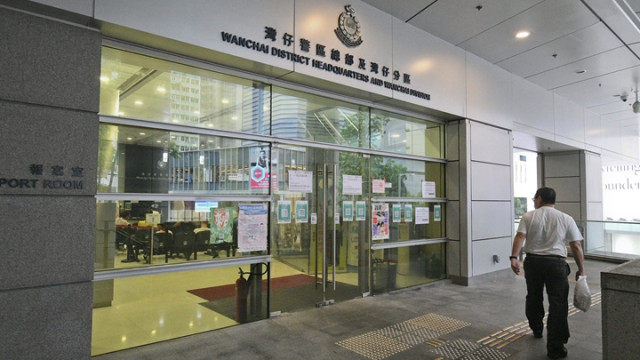 Police arrested man in connection to four cases of burglary involving valuables worth HK$73,000
A 43-year-old mainland man, who was involved in at least four burglary cases, was arrested in Wan Chai.
The police were alerted to the cases from mid-February to the beginning of this month, where apartments in Clear Water Bay, Happy Valley and Kwai Chung were burglarized and valuables totalling HK$73,000 were reported lost.

Officers tracked down the suspected burglar after checking the security cameras and laid an ambush around Wan Chai on Saturday.

The 43-year-old mainland man was walking around and acting suspiciously before being intercepted by the police. A screwdriver was found in his pockets, and he was arrested on suspicion of burglary, loitering, and going equipped for stealing.

Officers also seized an Octopus card involved in the case and some HK$2,100 in cash.