The elderly victim, 70, is in critical condition after sustaining injuries to his eye and head.
An assailant described by police as a "dangerous man" was arrested a day after he viciously attacked a retiree and placed him in a chokehold before stomping on his head at a Hong Kong shopping centre on Wednesday, leaving the victim fighting for his life in hospital.

The 70-year-old victim, surnamed Yuen, remained unconscious in Queen Mary Hospital in Pok Fu Lam on Thursday morning, where he was placed under police protection.

The Post learned that the victim suffered serious injuries to his eye and head in the incident that occurred on the third floor of Pacific Place in Admiralty at 8.13pm on Wednesday.

Another police source said officers arrested the 23-year-old suspect in Mui Wo on Thursday evening for attempt murder. He is being detained for questions.

Yuen, a former chef, left his Wan Chai home and went for a walk before sitting alone on a bench in the shopping centre.

A police source said an initial investigation showed there was no dispute or conversation between the victim and the assailant at the scene before the attack.

"The victim was attacked from behind and grabbed around his neck before he was lifted from a bench," he said.

An online video shows the assailant putting his arms around Yuen's neck for more than 10 seconds until the victim stops struggling and appears to lose consciousness.

The footage shows the black-clad attacker dropping the motionless victim to the floor and stomping on his head. The assailant was last seen in the video stamping on Yuen's chest before walking away.

The case came to light when Yuen was found by a passer-by lying unconscious in a pool of blood at 8.13pm. He was taken to Queen Mary Hospital in Pok Fu Lam. As of 3pm on Thursday, he was in critical condition.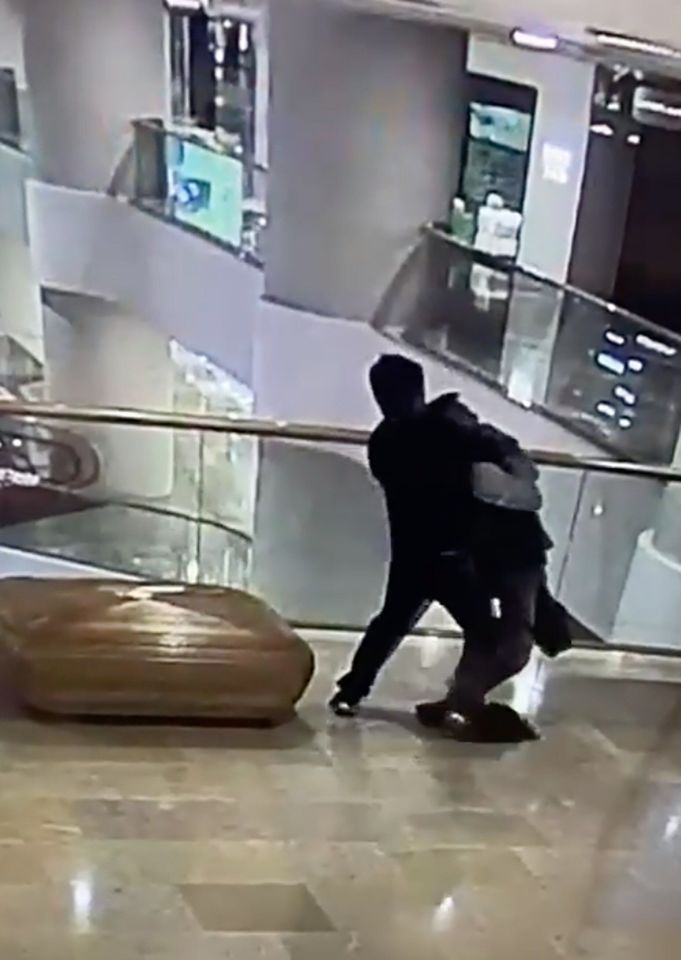 Hong Kong police are searching for a suspect in connection to an attack on an elderly man at an upscale shopping centre in Admiralty on Wednesday night.

Detectives from the Hong Kong regional crime unit have checked surveillance camera footage to gather evidence.

Describing the attack as "cruel", the source said police consider the assailant a "dangerous man".

He said officers were investigating whether the victim and attacker knew each other or whether it was a random attack.