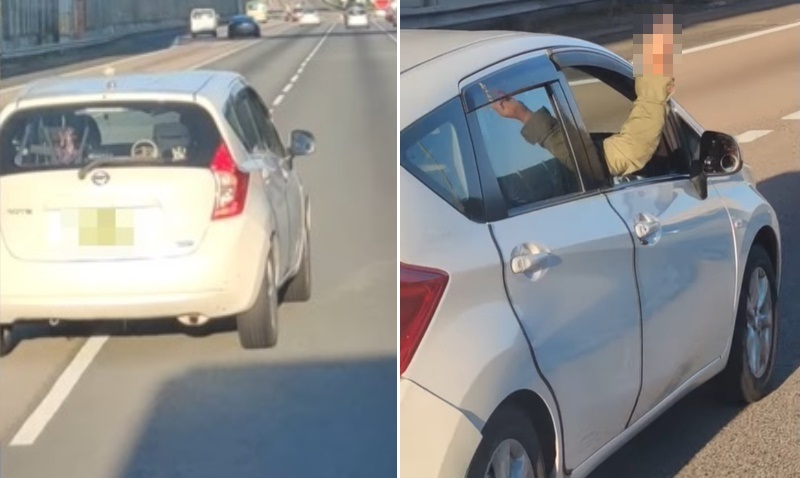 Police arrest finger-flipping driver on Tolo Highway
A 40-year-old driver who gave other drivers the middle finger and kept changing lanes on Tolo Highway has been arrested on Monday.
The incident came to police attention after a dashcam video capturing the driver's behavior went viral online.

The incident took place in the morning on Saturday last week (Dec 4), when the driver in question was heading towards Fanling near Kwong Fuk Estate in Tai Po on Tolo Highway.

In the video, he was spotted switching from one lane to another although there was no car in sight on the lane he was driving on.

When a driver behind him attempted to switch to a lane to his left, the driver shifted as well – stopping the car behind him from overtaking it.

He even flipped the bird when the driver behind him finally managed to change to another lane to the right.

After police looked into the incident, officers arrested the 40-year-old driver for dangerous driving.

Officer reiterated that the maximum penalty for dangerous driving is HK$25,000 fine and three-year imprisonment. If the offender is caught committing the offense more than once, the offender will see his or her driving license suspended for at least two years.